Another "quick takes" on items where there is too little to say to make a complete article, but is still important enough to comment on.
The focus this time: "Do as thou wilt shall be the whole of the law".
First, a little mood music:
Carrying on…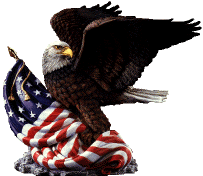 Parents ought to be the one's raising their own kids, but the law still bars them from harming their kids physically or being mentally abusive to them. A judge in Arkansas, however, thinks mutilating kids is spiffy.
"Judge James Moody Jr of the United States District Court for the Eastern District of Arkansas – Central Division in Arkansas struck down the Save Adolescents from Experiment (SAFE) Act, which banned "gender transition procedures" and medical referrals for those procedures. The judge found the law unconstitutional as a violation of the First and Fourteenth Amendments to the U.S. Constitution.

"The judge's decision included extensive findings of fact, including that '[t]ransgender care is not experimental care," that gender transition procedures reduce depression and suicide rates, and that "[g]enital surgeries for adolescents are extremely rare.'"

Not even in Oklahoma can abortion be banned.
"In a 6-3 decision, the Supreme Court of Oklahoma found two anti-abortion laws unconstitutional on May 31, 2023, for failing to make exceptions for the preservation of maternal life. This opinion came roughly one year after the Supreme Court of the United States held in Dobbs v. Jackson Women's Health Organization that '[t]he Constitution [of the United States] does not confer a right to abortion.'"

Apparently a sexual performance in front of kids is a right… in Texas.
"A federal judge in Texas has stopped the state's ban on drag performances, which was scheduled to go into place Friday, enforcing a temporary injunction on the measure in a win for LGBTQ rights advocates.

"…

"'The Court finds there is a substantial likelihood that S.B. 12 as drafted violates the First Amendment of the United States Constitution under one or more of the legal theories put forward by the Plaintiffs,' District Judge David Hittner wrote in his opinion Thursday.

"The law, signed by Gov. Greg Abbott (R) in late June, bans 'sexually oriented performances' that take place in the presence of minors. LGBTQ advocates argued that the bill's definition of performances is too broad and unconstitutional."
TTFN.