Another "quick takes" on items where there is too little to say to make a complete article, but is still important enough to comment on.
The focus this time: Four Legs Good; Two Legs Bad.
First, a little mood music:
Carrying on…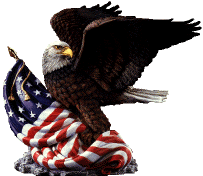 President Biden is pushing for "equity" in school discipline, which means that some kids who shouldn't be punished will, and some who should won't.
"As National Youth Justice Action Month is marked in October, the Biden administration is again voicing allegations of racial disparity in juvenile misconduct prosecution, with a September 30 proclamation decrying such bias.

"The statement underscores the Biden administration's dubious portrayal of racial disparities in school discipline and has led education watchdogs to question — and debunk — the narrative.

"Biden's proclamation stated it is 'imperative that we root out racial inequities."

Can't debate as well as a White student? Don't worry, you don't have to blame a crappy education when you can just not allow Whitey to debate!
"Student-run debate organizations at Northeastern University and Boston College co-hosted the American Parliamentary Debate Association's (APDA) 'inaugural BIPOC tournament' and explicitly prohibited white students from competing.

"The BIPOC (Black, Indigenous, and people of color,) only tournament included teams from multiple universities including the University of Chicago.

"As The Chicago Thinker reported this past semester, The University of Chicago informed students the BIPOC debate was only open to anyone who 'does not identify as white.'"

If the stick doesn't work, spread wokeness with a woke carrot!
"A public Tennessee university is offering professors financial incentives for "infusing" social justice into their classes.

"The University of Memphis told faculty they could collect a $3,000 stipend for redesigning their curricula to align with the university's commitment to 'diversity, equity, inclusion, and social justice,' according to an email sent to all faculty obtained by the Washington Free Beacon. The offer is part of the university's 'Eradicating Systemic Racism and Promoting Social Justice Initiative.'

"Interested faculty are asked to submit a copy of syllabi to be reworked as well as a 500-word 'narrative' on their 'diversity, equity, and inclusion philosophy' and how the new lessons will "address disparities" in their subject area."
TTFN.