Another "quick takes" on items where there is too little to say to make a complete article, but is still important enough to comment on.
focus this time: So Sayeth Justin Trudeau: KILL THEM KILL THEM ALL.
First, a little mood music:
Carrying on…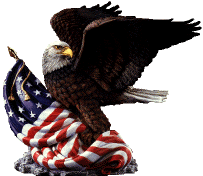 Do you know how you run a socialized health system that doesn't drain a country's entire treasury? Easy!   Just kill all the people who might need long term medical help!
"The horror stories from Canada about pressure for "assisted suicide" choices on the disabled and those with profoundly-chronic illness rarely make news in American media outlets. That makes this report from the Associated Press eye-popping indeed. Disability advocates in Canada have leveled accusations that Canada's nationalized health-care system has used the legalized assisted-suicide system as a vehicle for euthanasia and cost savings"

< !--more-->Are you a soldier suffering from PTSD? Congratulations if you are Canadian, because now you can be euthanized for free!!1!
"A Canadian armed forces veteran suffering from post-traumatic stress disorder and a traumatic brain injury was offered medical assistance in dying by an employee of Veterans Affairs Canada.

"The VAC released a statement last week admitting to an incident 'where medical assistance in dying was discussed inappropriately' with the veteran. The department pledged that 'appropriate administrative action will be taken' after the veteran expressed outrage at the suggestion, according to a report in Global News.

"According to the report, the veteran called VAC seeking support for PTSD when the employee brought up medical assistance in dying, or euthanasia, unprompted. The veteran was reportedly shocked by the suggestion. His family told Global News that the soldier had been making positive progress in his physical and mental rehabilitation and that he felt betrayed by an agency that is tasked with assisting veterans."

Can you hear me now? If not, Canada wants you do die!
"Alan Nichols had a history of depression and other medical issues, but none were life-threatening. When the 61-year-old Canadian was hospitalized in June 2019 over fears he might be suicidal, he asked his brother to "bust him out" as soon as possible.

"Within a month, Nichols submitted a request to be euthanized and he was killed, despite concerns raised by his family and a nurse practitioner.

"His application for euthanasia listed only one health condition as the reason for his request to die: hearing loss."
TTFN.