Another "quick takes" on items where there is too little to say to make a complete article, but is still important enough to comment on.
The focus this time: You shall be required to choose wokeness.
First, a little mood music:
Carrying on…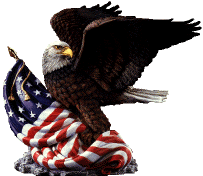 Can't rely on students to tear down society unless they are forced to declare the Constitution to be evil… or else.
"A Vanderbilt University assignment asked students whether the U.S. Constitution was 'designed to perpetuate white supremacy,' and the 'correct' answer to that question was 'true.'

"According to screenshots obtained by Young America's Foundation, students were asked, 'Was the Constitution designed to perpetuate white supremacy and protect the institution of slavery?' According to YAF, one student in the class lost points after answering 'false.'

"The screenshot of the online assignment shows that the correct answer was 'true.'

"A Vanderbilt student who is currently enrolled in the course and asked to remain anonymous told Campus Reform that the questions and answers came from a recorded lecture.

"'All of the quiz's answers would come directly from a recorded lecture…the questions were exact quotes from the lecture,' the student said."

Indoctrination must start when kids are young, and only those who have themselves been indoctrinated into "correct thinking" will be allowed to teach the young.
"Teachers in Minnesota may be facing new licensing requirements, with an emphasis placed on racial consciousness.

"The Minnesota Professional Educator Licensing and Standards Board is considering new rules for teacher licensing for the first time in two decades, replacing the ten existing 'Standards of Effective Practice' with eight new ones, including one standard on 'Racial consciousness and reflection.'

"The other standards – student learning, learning environments, assessment, planning for instruction, instructional strategies, professional responsibilities and collaboration and leadership – all include subsections focused on racism, cultural differences or bias.

"A subsection under 'learning environments' says teachers should foster 'an environment that ensures student identities such as race/ethnicity, national origin, language, sex and gender, gender identity, sexual orientation, physical/developmental/emotional ability, socioeconomic class, and religious beliefs are historically and socially contextualized, affirmed, and incorporated into learning.'"

Just being indoctrinated is not enough. Now students are required to pledge allegiance to anti-racism and social justice… just to be admitted to college!
"The University of Richmond (UR) in Virginia is extending its implementation of anti-racist and social justice initiatives to admissions requirements.

"One of the essay prompts for undergraduate admissions for the fall 2022 semester, for example, asked students to 'share one idea for actions or policies that you think would begin to address an issue of racial or social injustice.'

"UR's Equity page has a section on 'White Anti-Racism' that provides resources for students to 'assist members of our campus community in learning about race, racism, and the practice of anti-racism.' It argues that 'White people have important roles to play in anti-racism work.'

"'Our focus on white anti-racism is an institutional effort to relieve pressure often placed on people of color to educate white people about race, as well as to support and be in solidarity with change efforts led by people of color,' the page reads."
TTFN.