Another "quick takes" on items where there is too little to say to make a complete article, but is still important enough to comment on.
The focus this time: One out of three ain't bad…
First, a little mood music:
Carrying on…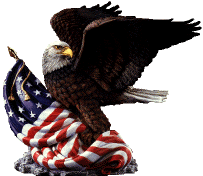 Not very thankful for Thanksgiving, some demand you decolonize the holiday (bold in original).
"Thanksgiving is a day that can be difficult for many to celebrate as we reflect on the history of the holiday and the horrors inflicted on our indigenous populations. If you celebrate, our Equity team has shared resources for how you can consider decolonizing your Thanksgiving."
Chancellor of DC public schools shares resources to decolonize Thanksgiving, including link to instructing readers to "use terms like genocide, ethnic cleansing, stolen land, and forced removal".

Closes by wishing "joyful start to holiday season." https://t.co/BuY3W8ibDx pic.twitter.com/wVMIlfE8A9

— Wesley Yang (@wesyang) November 24, 2021

Even the modern work think Google is evil… but for different reasons than most detractors of said company.
"Two librarians at the University of Minnesota recently published a research guide claiming, among other things, that statistics and search algorithms like Google's are racist.

"The guide 'was developed in response to librarians fielding multiple requests from UMN researchers looking to incorporate anti-racism into their research practices,' according to the university website.

"The digital resource also mentions Critical Race Theory, which it characterizes as a positive force.

"The guide, 'Conducting research through an anti-racism lens,' is formatted to provide readers with purportedly racist research practices with tips on how to mitigate the harm caused by said practices. Accordingly, the first section concerns how researchers can 'decenter whiteness in primary research.'

"The authors advise researchers to acknowledge that "medical racism' and bias among researchers cause "BIPOC" to "distrust science and refuse participation in studies.' To rectify this, the guide recommends researchers directly recruit 'BIPOC.'"

"Neoliberalism" is the new boogieman of the Left.
"Faculty and graduate students at Colorado University – Boulder were recently encouraged to reject 'neoliberal' concepts of time, as well as to avoid 'cultural norms of white supremacy' like "sense of urgency" and "individualism" in their classrooms.

"The university's Equitable Teaching Conference, hosted by the University's Center for Teaching and Learning, convened instructors and graduate students for virtual sessions on how to use 'equity-minded practices' in the classroom. Attendance at the conference was entirely voluntary; faculty and instructors were not required to participate.

"Presentation slides obtained by Campus Reform reveal details of a session titled 'Anti-racist pedagogy and decolonizing the classroom,' taught by Dr. Becca Ciancanelli. One of the slides lists 'perfectionism,' 'sense of urgency,' 'quantity over quality,' and 'individualism' as 'Cultural norms of White Supremacy.'"
TTFN.