Another "quick takes" on items where there is too little to say to make a complete article, but is still important enough to comment on.
The focus this time: College isn't about education; it's about indoctrination
First, a little mood music:
Carrying on…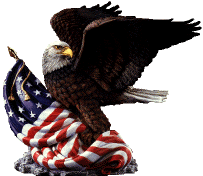 A British university will require students to accept "personal guilt" and agree with wokeness… just to enter the institution.
"After making their grades and unpacking their bags, new students may be forgiven for thinking they are ready to launch themselves into university life.

"But at one of Britain's leading institutions, they must now clear one more hurdle before beginning their studies: they must accept 'personal guilt'.

"St Andrews has introduced compulsory modules on sustainability, diversity, consent and good academic practice and will not allow students to matriculate if they do not 'pass' by agreeing with certain statements. The university is one of a growing number insisting that students undertake training on subjects including anti-bullying and climate change."

How dare anyone not submit to a struggle session!!1!
"A professor at the Duke University School of Medicine is under fire after he blasted a mandatory equity training as 'Maoist political propaganda' and refused to attend.

"Bryan Cullen, a professor of molecular genetics and microbiology, drew the ire of several doctoral students after he announced to his department that he would not take part in the medical school's mandatory training put on by the Office of Institutional Equity, according to a report by the Duke Chronicle.

"'My initial reaction is I refuse to engage in left-wing Maoist political propaganda workshops and, as a tenured faculty, that is my choice,' Cullen reportedly said in an email reply to the announcement of the training.

"Several doctoral students included on the email chain quickly denounced Cullen, with one calling the professor out for 'a history of xenophobic, homophobic and racist behavior.'"

Yet again, you will be mandated to see things the woke way.
"Bryn Mawr College, approved a new 'Power, Inequity, and Justice' requirement. It will be implemented at the beginning of the 2023-24 academic year.

"Under this new addition to existing distributional study requirements, students will be required to take a single course focusing on issues of power, inequity, and justice. The curriculum committee, which proposed the new requirement, explained it this way:

"'Our curriculum needs to foreground more explicitly a basic ethical component of a 21st-century education: an understanding of the ways that power dynamics and hierarchies shape the production of knowledge and access to opportunity, as well as engagement with histories and futures of social transformation and justice.'"
TTFN.