Another "quick takes" on items where there is too little to say to make a complete article, but is still important enough to comment on.
The focus this time: Destroying children's future for Social Justice!!1!
First, a little mood music:
Carrying on…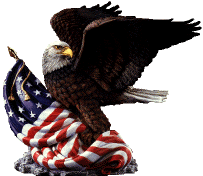 What easier way it there to achieve "equity" than hiding the fact that the school system is incapable of teaching people of some races as well as others?
"Oak Park and River Forest High School administrators will require teachers next school year to adjust their classroom grading scales to account for the skin color or ethnicity of its students.

"School board members discussed the plan called 'Transformative Education Professional Development & Grading' at a meeting on May 26, presented by Assistant Superintendent for Student Learning Laurie Fiorenza.

"In an effort to equalize test scores among racial groups, OPRF will order its teachers to exclude from their grading assessments variables it says disproportionally hurt the grades of black students. They can no longer be docked for missing class, misbehaving in school or failing to turn in their assignments, according to the plan.

"'Traditional grading practices perpetuate inequities and intensify the opportunity gap,' reads a slide in the PowerPoint deck outlining its rationale and goals.

"…

"Advocates for so-called 'equity based' grading practices, which seek to raise the grade point averages of black students and lower scores of higher-achieving Asian, white and Hispanic ones, say new grading criteria are necessary to further school districts' mission of DEIJ, or 'Diversity, Equity, Inclusion and Justice.'

"'By training teachers to remove the non-academic factors from their grading practices and recognize when personal biases manifest, districts can proactively signal a clear commitment toward DEIJ,' said Margaret Sullivan, associate director at the Education Advisory Board, which sells consulting services to colleges and universities.

"Sullivan calls grading based on traditional classroom testing and homework performance 'outdated practices' and foster 'unconscious biases.'"

If you can't bring up the grades of those who aren't doing as well as other to achieve "equity", then just take away the opportunities of those who are capable doing well. After all "equity" doesn't mean things actually get better for anyone.
"Broudy is one of many parents who are up in arms after they found out Patrick Henry High School's principal, Michelle Irwin, has been cutting several honors, advanced and gifted education courses without their knowledge or input.

"Irwin cut the courses for equity reasons, according to an email she wrote to parents. She told parents she wanted to move away from 'stratifying' classes and remove the stigma from non-honors courses. She has also cited racial disparities in honors course enrollment — a problem that is mirrored nationwide.

"But parents question whether cutting honors courses is the right solution.

"The controversy has rattled Patrick Henry, a racially diverse school in the middle-class neighborhood of San Carlos that is also San Diego's largest high school, with more than 2,500 students.

"Parents emailed complaints to the principal, San Diego Unified School District leaders, journalists and school board members. They created a Facebook group that now has 300 members to exchange information. Some parents, like Broudy, said they are planning to leave Patrick Henry for a charter or private school, which parents say may cause a "brain drain" of high-achieving students from the campus."

Nothing says "equity" like segregation and banning people because of their race.
"The theatre department at Arizona State University recently hosted a cabaret show that explicitly barred white students from performing in it.

"'The Color Cabaret' is 'an opportunity for BIPOC (Black, Indigenous and people of color) students in the School of Music, Dance and Theatre to create performances that speak to their own experience,' according to a description for the performance held the last weekend in January.

"'The cabaret, held Jan. 29 and 30, was made up entirely of students of color, and the songs performed told a story with heart, grace and a cultural flair representing the diverse community at ASU,' The State Press reported.

"'This performance also serves as a fundraiser for the BIPOC student scholarship fund, led by the ASU Music Theatre and Opera Student Organization,' the description stated. 'Together we celebrate and highlight what makes us different.'

"Students directed the show under the direction of ASU Assistant Professor Nathan Myers. It occurred at the university's Evelyn Smith Music Theatre. The performing arts department helped put on the performance."
TTFN.