Another "quick takes" on items where there is too little to say to make a complete article, but is still important enough to comment on.
The focus this time: Dying safely alone in droves.
First, a little mood music:
Carrying on…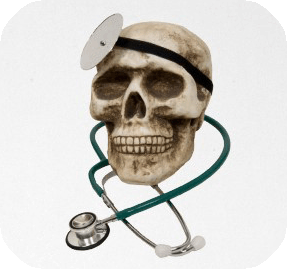 Live in the pod; die in the pod.
"Switzerland has just legalized a new way to die by assisted suicide. The country's medical review board has authorized the use of the Sarco Suicide Pod, which is a 3-D-printed portable coffin-like capsule with windows that can be transported to a tranquil place for a person's final moments of life.

"Conventional assisted-suicide methods have generally involved a chemical substance. Inventor Philip Nitschke of Exit International told the website SwissInfo.ch that his 'death pod' offers a different approach. 'We want to remove any kind of psychiatric review from the process and allow the individual to control the method themselves,' he said. 'Our aim is to develop an artificial-intelligence screening system to establish the person's mental capacity. Naturally, there is a lot of skepticism, especially on the part of psychiatrists.'"

"The pod can be activated from inside and can give the person intending to die various options for where they want to be for their final moments. 'The machine can be towed anywhere for the death,' he said. 'It can be in an idyllic outdoor setting or in the premises of an assisted-suicide organization, for example.'
Now where have we seen that before?
Death, btw, is by hypoxia.
"Once inside, the person intending to end their life will have to answer pre-recorded questions and press a button that will start the process of flooding the interior with nitrogen, which will quickly reduce the oxygen level inside from 21 percent to 1 percent. 'The person will get into the capsule and lie down,' he said, adding, 'It's very comfortable.'"

If you are going to die, you must be healthy first…
"Irony has been declared many times in this pandemic but now, from Covid-riddled Germany comes the final proof: you can't kill yourself now unless you've been vaccinated. As European countries battle to limit the spread of the virus, Verein Sterbehilfe – the German Euthanasia Association – has issued a new directive, declaring it will now only help those who have been vaccinated or recovered from the disease. In a statement, the association said:

"'Euthanasia and the preparatory examination of the voluntary responsibility of our members willing to die require human closeness. Human closeness, however, is a prerequisite and breeding ground for coronavirus transmission. As of today, the 2G rule applies in our association, supplemented by situation-related measures, such as quick tests before encounters in closed rooms."

Normalizing suicide makes suicide more normal. Whodathunkit?!
"Now, a new peer-reviewed study in the Journal of Mental Health Ethics, looking at European countries that legalized euthanasia or assisted suicide, finds that not only does legalization not reduce 'premature' deaths, but that legalized euthanasia/assisted suicide is indeed (unsurprisingly) associated with suicide increases when compared with neighboring countries without legalization. From the study's conclusions (my emphasis):

   "When data from these jurisdictions are compared with those of neighbouring non-EAS [euthanasia/assisted suicide] states; significant dates are included; suicide (inclusive of assisted suicide) or intentional self-initiated deaths are included; and rates of male and female non-assisted suicide and suicide (incl. AS) / ISID are considered separately, a different and more concerning pattern emerges:
In all of the four jurisdictions [where EAS is legal] there have been very steep rises in suicide (incl. AS) or in ISID after the introduction of EAS. A striking example is the suicide rate (incl. AS) of women in Switzerland which has roughly doubled since 1998. Many more people have died prematurely after these changes.
In none of the four jurisdictions did non-assisted suicide rates decrease after introduction of EAS relative to the most similar non-EAS neighbour. There is no indication of prevention of non-assisted suicide at a population level.
In one of the four jurisdictions, the Netherlands, which has the longest history and greatest number of deaths by EAS in Europe, the rates of non-assisted suicide have increased since EAS was legalised by statute. This was both an increase in absolute terms and an increase relative to its only non-EAS neighbour: Germany.
In another of the four jurisdictions, Belgium, which has the second highest rate of the death by EAS in Europe, while the rates of non-assisted suicide decreased in absolute terms, they increased relative to its most similar non-EAS neighbour: France. It is striking that Belgium now has the highest female non-assisted suicide rate in Europe, based on OECD Suicide Data."
TTFN.