Another "quick takes" on items where there is too little to say to make a complete article, but is still important enough to comment on.
The focus this time: There is nothing more dangerous than a combination of insane and evil.
First, a little mood music:
Carrying on…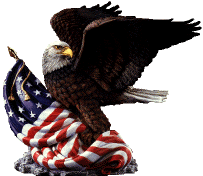 The "CHAZ/CHOD" autonomous zone that had been set up in Seattle was not in defiance of the elected officials of Seattle, but cam with their blessing. Even the Mayor of Seattle did her part to help out:
"Former Seattle mayor Jenny Durkan's administration drafted legislation in June 2020 that would have transferred the police department's East Precinct building to a Black Lives Matter organization, the Seattle Times reported on Sunday.

"The legislation was drafted by the Department of Finance and Administrative Services around the same time that protesters calling to defund the police converged on the East Precinct in the wake of riots over the death of George Floyd in Minneapolis."
And yes, it was at the request of the then Mayor's office:
"FAS spokesperson Melissa Mixon said the mayor's office requested the draft.

"'The Durkan administration directed FAS—in its capacity as the city's real estate and facility management agency—to outline the process to transfer the East Precinct to BLMSKC," Mixon told the Times.'"

Apparently Native Americans are somehow immune to drowning and have; according to a Washington legislator from a Seattle suburb, ancient techniques that allow them to float with impunity in water, or something…
"State Rep. Cindy Ryu (D-Shoreline) is the sponsor of HB 1707, a bill she's been trying to pass for years. It mandates one to wear a personal floating device while on kayaks, canoes, and stand-up paddleboards. If you violate the law, you're hit with a citation.

"But the law would not apply to members of a federally recognized tribe.

"She says they are used to cold water from 'eons' of experience and, she implies, they can't drown. This betrays national statistics suggesting Native Americans have the highest rate of drowning deaths in the country."

Nothing says woke inclusion like racially segregating school board meetings!
"At a February 10th meeting, the [Issaquah] school board of this Seattle suburb defended tailoring invitations to a recent meeting by skin color. Board president Anne Moore defended the decision from critics, saying that for 'people of color,' being 'surrounded by other people similar to them, makes it easier.'"
This is all part of the "equity" agenda, wherein:
"According to Issaquah's Equity Advisory Group, 'equity means giving special focus to certain groups' in the name of 'targeted universalism,' a recent 'progressive' trend in institutions that justifies disparate treatment of racialized groups, in the name of equality of outcome."
TTFN.