News of the Week for Feb. 13th, 2022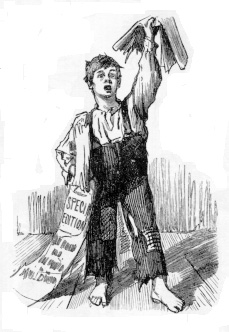 Riots & Revolution
Kindergarten Kids in Masks Forced Into BLM School Parade, and That's Just the Beginning
Get them while they are young. Here's more proof that Marxists have taken over our schools.
Seattle: Violent crime up 20% last year as residents say the city 'is a mess right now'
The Seattle Police Department released its 2021 crime report this month and the news is not good. Overall, crime is up 10% compared to 2020 but violent crime was up even more
Memphis BLM founder sentenced for voter fraud
My immediate response whenever I see another of these headlines about someone being convicted of voter fraud is to remember all of the times we have been assured that this never happens. But in the case of Pamela Moses, the founder of the Memphis, Tennessee Black Lives Matter chapter, there seem to at least potentially be some questions about her recent conviction and sentencing for illegally registering to vote. Last week, Moses was sentenced to six years in prison for registering to vote while she was on probation for a previous felony conviction and was ineligible to vote. The judge in the case accused her of "deceiving the probation department." But Moses claims that she was led to believe that she was eligible. To put it mildly, the case is rather complicated.
BIPOC only charter school to open in Portland
Out in Portland, families in minority communities have been struggling with educational challenges for their children the same as has been seen in most large cities. These problems have been further exacerbated by school shutdowns and remote learning, though families of all races have been hit in that fashion. But one group in Portland has now taken action in a questionable way to address these issues. In the fall of this year, they will open HOLLA Public Charter School. It will be a quasi-private but somewhat public school operating in conjunction with one of the local school districts. But here's the twist. They will only be accepting BIPOC students (Black, Indigenous, people of color). No children from Asian, white or Jewish families need apply.
Public University UVA Spent Nearly $541 Per Minute For Ibram Kendi "Racial Equity" Lecture
The University of Virginia (UVA) spent $32,500, or about $541 per minute, to host prominent critical race theorist Ibram X. Kendi for an hour to discuss "racial equity," The Daily Wire has learned.
A Black separatist group's utopian dream for land near Telluride withered after an armed standoff
The Black Hammer group had $100,000 and a real estate contract for 40 acres where they planned a settlement free of cops, COVID and white people
Have your Trader Joes and eat it too: Nikole Hannah Jones criticizes Rev. Al for admitting shoplifting is out of hand
This story started Tuesday when the NY Post covered an incident of shoplifting that was caught on camera
Minneapolis Circles the Drain
The anti-police campaign in Minneapolis continues to bear evil fruit. Homicides in the city have skyrocketed
Inside the bizarre hellworld of Minneapolis
Rebecca Brannon describes herself as an independent photojournalist covering Minnesota politics, protests, and riots. Rebecca has the nerve to do much of her reporting from the inside. If I have the chronology right, Rebecca got inside the "two hour black bloc Antifa protest" on Lake Street in Minneapolis, and the perpetrators are not happy about it. They don't really want the exposure.
Corona Virus
Class action lawsuit filed against Freedom Convoy truckers, lawyer offers a deal
Semi-truck drivers are protesting in Canada over government COVID-19 mandates. The Freedom Convoy traveled to Ottawa, the capital city and they are refusing to leave until the mandates are stopped.
In the Post, Leana Wen Insists That She's the Last Reasonable Woman in the World
The primary criticism that is being leveled against Wen — and many others — is not that there was never a need for restrictions, but that those restrictions lasted far too long, were routinely justified with Calvinball, confused personalized cost-benefit analyses with objective "science," and only disappeared when the polling became unbearable for the Democratic Party.
The Chinese Bat Virus That Never Shows Up in Any Chinese Bats
The WHO team visit to Wuhan was in February 2021, so this means after two years of looking, and "tens of thousands" of samples, no one has found SARS-CoV-2 naturally occurring in animals in and around Wuhan, China.
Nevada governor rescinds mask mandate effective immediately
Nevada is rescinding requirements for people to wear masks in public, becoming the latest state in the U.S. to lift restrictions imposed to limit the spread of coronavirus but that have increasingly drawn complaints and protests.
Chicken producers warn about fast-spreading bird flu spreading across US
US poultry producers are tightening safety measures for their flocks as disease experts warn that wild birds are likely spreading a highly lethal form of avian flu across the country.
56% of Americans say: We want mask mandates
…but check back with them in a month and they might be speaking differently.
Gun Rights
Maryland rifle ban in the Supreme Court
Professors and think tanks amicus brief urges Court to grant certiorari
Hide the Decline
Environment &
"Green Energy"
Crisis for the Climate Models?
One of my heterodox positions on climate change is that many of our scientific efforts to improve our grasp of the earth's climate system since it became a hot topic (no pun intended) back in the 1970s have actually moved our knowledge backwards. That is, we actually understand it less well than we did 40 years ago.
Is Climate Change Driving Extreme Weather?
Counter to everything you hear, this new study says "no":
Nuclear fusion heat record a "huge step" in quest for new energy source
Oxfordshire scientists' feat raises hopes of using reactions that power sun for low-carbon energy
"Expensive" energy from biomass plant will cost three times that of solar power and drive up bills
Poor value of long-delayed biomass project leads Tory peer to say "the Government is backing a dead horse" in sustainability drive
Obamacare
Government in Healthcare
Oscar Health Loss Hits $197 Million Despite Record Obamacare Growth
Oscar Health reported a quarterly loss of nearly $198 million as the company invests more to grow its health insurance businesses that include Obamacare.
War & Terror
Macron: You know, we may have to make some concessions to Putin
On Monday, French President Emmanuel Macron is heading to Moscow for some talks with Vladimir Putin. The subject of the discussion will obviously be Ukraine and the ongoing tensions at the border between the two nations. Unlike the pronouncements coming out of Washington about Russia's "false flag operation" plans and an invasion coming in the next couple of weeks, Macron is taking a decidedly more upbeat approach, at least in public. He told French media this weekend that he fully expects to secure some significant de-escalation measures with Moscow and ensure that a full-blown war won't break out. But he's also warning his NATO allies that some "concessions" may need to be made to assure Putin that Russia's security interests are being recognized and respected.
"For Putin, Russia Is the Only Sovereign State in This Neighborhood"
For several years, Fiona Hill and Clifford '520-page updated 2015 biography of Vladimir Putin, Mr. Putin: Operative in the Kremlin, sat on my bookshelf, started but unfinished. It's really well researched book, it's just . . . long, detailed, and not fun reading.
Army investigation: White House, State ignored Pentagon — and botched Afghanistan retreat
Just how did Joe Biden's withdrawal from Afghanistan turn into a rout and a Taliban victory? A new report from the US Army, provided to the Washington Post, details some of the long train of failures that resulted in the loss of more than a dozen troops and the disgraceful abandonment of thousands of Americans behind Taliban lines — not to mention tens of thousands of allies. It all starts with a president and State Department that refused to listen to the Pentagon.
Did Macron actually forge a deal with Putin?
Over the weekend we discussed French President Emmanuel Macron's upcoming diplomatic marathon, with trips to Moscow and Kyiv where he hoped to find some sort of compromise that could lead to de-escalation on the Ukrainian border. Yesterday he sat down for a long meeting with Vladimir Putin and today he'll be going to speak with Ukrainian President Volodymyr Zelenskyy. At the same time, the White House is still blaring warnings that the Russian invasion could be starting any day now. So did Macron make any progress with Putin? Depending on how you view the comments from both of them, they may have identified a few areas of common ground, but the issue isn't simply going to evaporate overnight. And Macron really doesn't have any authority to commit the rest of NATO or the EU to any sort of deal by himself. But let's at least give him credit for trying.
U.S. Red Flags 33 Chinese Companies, Charges China-based Telecom Giant With Stealing Secrets
Move angers Beijing, CCP-mouthpiece Global Times telling the U.S. to "correct mistake."
Gallagher Appointed to House Intel Committee: "Win This New Cold War"
Representative Mike Gallagher announced this afternoon that he was selected to join the House Intelligence Committee, pledging to bring a focus on winning the "New Cold War" with China. The Wisconsin Republican said in a statement that he would use his new post to focus on the Chinese Communist Party's united-front influence operations.
"Unsilenced": New Film Lifts Curtain on Horrors Committed by Chinese Communist Party
Just over 20 years ago, the Chinese Communist Party began persecuting those in China who followed the spiritual practice of Falun Gong. Today, Uyghur Muslims face imprisonment and torture at the hands of the Chinese government. Tomorrow, more innocent lives will fall victim to suffering at the hands of the Chinese Communist Party if Beijing's totalitarian leaders do not face consequences for those human rights abuses.
Democrat says Native Americans can't drown because of "eons" of experience
A Democrat lawmaker is pushing a law forcing people to wear a personal flotation device in certain circumstances. It's meant to prevent drowning accidents. But the group with the highest rates of drowning deaths are exempt from the law.
Ukraine and Finlandization
There's been some talk that one possible way to resolve the crisis "caused" by Ukraine's insistence that it should run its own affairs is that the country should operate under a regime similar to the one subtly and not so subtly imposed on Finland by the victorious Soviets in the decades after the Second World War (including, it should be noted, accepting the loss of a large slice of territory).
New intel suggests Russia is prepared to launch an attack before the Olympics end, sources say
The US and its allies have new intelligence that suggests Russia could launch an attack on Ukraine even before the end of the Olympics, multiple sources familiar with the matter tell CNN.
Ukraine tensions: Countries tell nationals to leave over Russia threat
A host of countries have urged their nationals to leave Ukraine, amid growing warnings of a Russian invasion.
Pentagon Pulling Florida National Guard Troops Out of Ukraine
We don't know whether or not Russia is going to invade in the coming days. But we know the Pentagon is convinced that Russia is going to invade in the coming days.
National
National Archives had to retrieve Trump White House records from Mar-a-Lago
President Donald Trump improperly removed multiple boxes from the White House that were retrieved by the National Archives and Records Administration last month from his Mar-a-Lago residence because they contained documents and other items that should have been turned over to the agency, according to three people familiar with the visit.
"The Dismantling of Race-Conscious Admissions Would Deal Another Blow to Equity in Science"
Professor Reynolds linked this with the flippant dismissal, "White guy says there are too many Asians." And perhaps that's sufficient rebuttal, considering the actual stakes involved in the current situation (see, "Supreme Court can end racial preferences with Harvard and UNC admissions cases," Mike Gonzalez, Fox News, Jan. 31). It is in fact the case that "affirmative action" (or, as it is now called in academic codespeak, "diversity") has the effect of discriminating against Asian-Americans in admissions to elite universities, in order to enable those institutions to fulfill their self-imposed quotas of so-called "underrepresented minorities." In other words, despite the actual discrimination that Asians have experienced historically (and even to this day), because of their extraordinary scholastic success, they are treated unfairly in the admissions process in comparison to black and Hispanic students. Exactly how is this justifiable? "Diversity" is the all-purpose explanation, but it is self-evident that numerical quotas as being used in this process — why else would black students be exactly 14% of the Harvard freshman class, year after year after year? — and that such a racial quota system makes a mockery of the meritocratic ideal that these institutions claim to represent. As much as I would like to ignore this, especially because I'm not awed by the prestige of Harvard, the argument made by H. Holden Thorp deserves close scrutiny.
The next "racial equity" program: Free crack pipes
When I noticed this article from the Free Beacon this morning, I had to double-check to make sure it wasn't one of Andrew Stiles' hilarious parody pieces, but it turns out that it wasn't. A new program intended to "help make drug use safer for addicts" is being rolled out by the Department of Health and Human Services under the Biden administration beginning in May. As part of this effort, funding will be provided to local governments and nonprofit groups so they can provide free safety materials to drug users. Among these materials will be free crack pipes for some reason. And just to put a cherry on top of this announcement, the programs will be required to prioritize aid to minority and LGBTQ addicts in keeping with the Biden administration's requirements to advance racial equity.
Biden Admin To Fund Crack Pipe Distribution To Advance "Racial Equity"
$30 million program will provide 'smoking kits' to vulnerable communities
Mayor Garcetti's former top spokeswoman wants him charged with perjury
Mayor Eric Garcetti's onetime chief spokeswoman has filed a complaint with local, state and federal prosecutors, demanding that he be prosecuted for perjury for repeatedly denying that he knew about another former aide's alleged sexual misconduct.
Bay Area calls on homeowners to help house homeless residents
As the Bay Area continues to struggle under the weight of its homelessness crisis, officials and nonprofits are asking local residents to do more than hand out meals or donate spare change. They're asking them to open up their homes.
Could the 14th Amendment keep Trump out of the Oval Office? Test case happening in NC
An obscure portion of the 14th Amendment of the U.S. Constitution says that public officials cannot serve in any future federal, state, or military office if they engaged in "insurrection or rebellion." Would that apply to people who participated in the Jan. 6 attack on Congress?
South Dakota requires student athletes to compete based on their biological sex
Governor Kristi Noem signed Senate Bill 46 into law. South Dakota joins nine other states in passing similar legislation.
And the first Biden Cabinet departure is … who?
No, seriously … who? If you "Eric Lander" on your Cabinet Bingo card, be sure to collect your winnings. And if you correctly picked why, please forward your predictions for the next Powerball jackpot numbers to the Hot Air tips line
Report: Red State Public Schools Encourage Kids To Go Transgender Behind Their Parents' Backs
A new report finds systemic racism, sexual obscenity, and anti-Americanism in U.S. public education, even in a deeply red state.
The George Washington University Way: Brand Something Racist, Ask Questions Later
My alma mater came under fire over the weekend when the Chinese political cartoonist Badiucao posted an email sent from George Washington University's president Mark S. Wrighton. In the email, in response to the Chinese Students and Scholars Association, Wrighton said that he was "personally offended" by cartoon posters displayed on campus portraying Chinese Communist Party atrocities, and he vowed to remove the posters and determine who was responsible for hanging them.
TikTok Bans Transgender Skeptics
TikTok has over 1 billion monthly users, the majority of whom are under the age of 24. On Tuesday, the video-sharing app updated its Community Guidelines to ban "misgendering," "deadnaming," and content supporting so-called "conversion therapy."
Roe shift already under way? Vermont readies constitutional amendment for legalized abortion
How odd. It's as if state legislators have the ability to deal with legal issues around abortion on their own. Who knew? In anticipation of the outcome from the Dobbs case at the Supreme Court, Vermont's legislature will vote today to add a constitutional amendment guaranteeing access to abortion in the state
Erik Wemple on the both-sides template and the Sarah Palin trial
Erik Wemple has been live-tweeting the Sarah Palin trial which means he's really diving into the details that attorneys are wrangling over in court. But today he takes a step back and points to a more obvious problem, one that was pretty clearly involved in creating this mess for the NY Times in the first place. That problem was the desire to be fair to both sides in its statement on the Alexandria baseball shooting.
Sidney Powell, "Kraken" Lawyers Ask Appeals Court to Reverse "Intemperate" Sanctions Order: We're Not "Overwrought, Dangerous Lunatics"
Indignant about what they describe as their portrayals as "overwrought, dangerous lunatics," attorney Sidney Powell and her fellow "Kraken" lawyers asked a federal appeals court on Monday to reverse an "intemperate" sanctions order aiming at their law licenses.
NYC Mayor Eric Adams says it's hard to tell the difference between a person 'hooked on cheese' and someone 'hooked on heroin'
Adams, a self-proclaimed vegan who claims to have cured his own diabetes and even reversed blindness he was experiencing in one eye by switching to a plant-based diet, was rolling out new initiatives to encourage New Yorkers "to have as many plant-based meals as possible."
Man arrested outside Las Vegas casino says he has grenade in his backside
A man was arrested outside of a Las Vegas casino after police say he made several bomb threats, including claiming he had a grenade in his backside, according to local media outlets.
Music legend Alice Cooper says rock 'n' roll shouldn't be political — and leftists blast the 'School's Out' singer as 'out of touch'
Music legend Alice Cooper has turned heads in recent years not simply due to his ghoulish theatricality on stage but also for certain beliefs of his that are decidedly un-rock 'n' roll.
The estimated cost of California's high speed rail system is now up to $105 billion
Ed Morrissey wrote a story about the costs of California's high speed rail project going up back in August 2011. More than ten years later, we're still seeing that story repeated over and over. Last January, we learned from a contractor's letter that project delays were "beyond comprehension," often thanks to failures by the state to buy needed property to build on.
Oh my: Biden job approval falls below 40% in RCP aggregate
Here's a question for alert readers: when was the last RCP-tracked poll that put Joe Biden's job-approval deficit in single digits? Contemplate that for a moment before I answer it, especially in light of today's numbers. Byron York noticed that Biden's floor is now officially below 40%
Mark Kelly Won't Say If He'd Back Fellow Arizona Senator Sinema in Democratic Primary
Arizona Democratic senator Mark Kelly was already facing a tough reelection in November, and Chuck Schumer's decision to turn Arizona's senior Democratic senator Kyrsten Sinema into a villain may have made things a bit tougher for Kelly
Michelle Malkin's Imaginary Conservative Grassroots
A video of Michelle Malkin proudly explaining the mutual affinity between her and the Nick Fuentes–led, white-nationalist Groypers is circulating online. In it, Malkin remains fixated on the American government's support for Israel and "zio-shills" who drive it.
Hudson mayor suggests ice fishing could lead to prostitution in ice shanties
Hudson Mayor Craig Shubert, whose baseless claims that school board members were peddling child pornography led to a rebuke from the Summit County prosecutor, is now garnering attention for suggesting ice fishing in the city could lead to prostitution.
Chicago Mayor Lightfoot Blames Carjackings on Remote Learning
But it's not just carjackings. Cities across the nation have seen an increase in juvenile crime since March 2020.
Georgia mom jailed for allowing 14-year-old daughter to babysit
Here's one of those crazy law enforcement stories that may leave you wondering if madness is just the new normal in our world. Over at Reason, Lenore Skenazy provides a summary of the story of Melissa Henderson, a Georgia single mother of five with a full-time job who had run out of childcare options when she was finally able to go back to work after the pandemic shutdowns in 2020. She tasked her 14-year-old daughter with the job of watching her siblings until she got home from work. While engaged in distance learning, the daughter briefly lost track of her four-year-old brother, who had run to go play with a neighborhood friend of his at a neighbor's house. The neighbor called the police upon learning that the mother was not at home and Melissa Henderson was arrested, handcuffed, and taken to jail on charges of criminal reckless endangerment of a child. This legal battle has been raging for more than 18 months and Ms. Henderson is facing the possibility of a year behind bars and a serious fine. How on earth did this situation spiral out of control like this?
Seattle: Homeless felon randomly strikes woman in the head with a baseball bat
Last Monday, a homeless man in Seattle with a long history of convictions walked up behind a random woman and swung a baseball bat at the back of her head with all the force he could muster.
Shocking video surveillance captured in Seattle this month shows an African-American male suspect swinging a bat at a woman's head from behind.

Wantez Tulloss, a career criminal, has been charged. The woman is believed to be Asian. pic.twitter.com/yjulZqKVsK

— Asian Dawn (@AsianDawn4) February 8, 2022
Is the Irony Obvious Enough?
By declaring himself an anti-racist, and arrogating to himself the moral authority to lecture others, Rogers/Kendi sets up a trap by which anyone who disagrees with him or criticizes him is automatically condemned as a defender of racism. This a tautology, and the fact that he categorizes racism and capitalism as identical and inseparable — two features of the same system of "rapacious inequity" — is placed beyond scrutiny, since only a racist would doubt anything this eminent anti-racist says.
The Destructive Cult of Racial "Liberation"
For many years, one of my journalistic specialties was covering the political fringe. This is important work — and frankly, a lot more fun than covering "mainstream" politics — because most of the real action in politics happens on the fringe. All movements that have significant impact on society begin on the fringe, where seemingly impossible goals are embraced by people that are widely viewed as kooks. The classic example of this is Hitler and the Nazis, who started out as an obscure group of eccentrics and damned near conquered the world.
WaPo to Maloney, Biden: Four Pinocchios over ERA ratification by archivist fiat
Can the administrator of the National Archives simply declare the Equal Rights Amendment (ERA) ratified and part of the US Constitution? That's what House Democrat Carolyn Maloney (D-NY) and several ERA backers now claim, a position also embraced by Joe Biden. Maloney claims that NARA administrator David Ferriero committed to executing that plan almost a decade ago, and now wants Ferriero to make good on his promise
The recall of the San Francisco school board happens next week
The San Francisco school board has drawn all sorts of national attention over the past few years, almost entirely for exactly the wrong reasons. Even some of the most liberal activists and officials have been forced to admit that the board has turned itself into a laughing stock by focusing its efforts on liberal, feel-good gotcha maneuvers rather than doing the jobs the board members were elected to do. While other school districts around the country were struggling to find ways to get kids back into their classrooms in 2020 and 2021, the San Francisco school board spent its time renaming schools with "offensive" names such as George Washington. There were also distinct elements of anti-Asian racism on display. The ongoing clown show eventually became too much even for the residents of one of the bluest, most liberal cities in the country, and a recall election was scheduled for the President of the board and two other board members. (The rest of the board hasn't served long enough to be eligible for a recall under state law.) That vote takes place on Tuesday and the outcome is far from certain.
U.S. Capitol Police respond to congressman's complaint of unusual surveillance methods in his office
In an update to a post from earlier this week, the U.S. Capitol Police chief issued a statement in response to Rep. Troy Nehls' complaint that his office is under intrusive surveillance. The chief's statement doesn't bring the clarity that he may think it does to the situation.
California Lawmakers Fast-Tracking Child Health Bills to Erode Parental Rights
"It's an underhanded move, meant to silence parents and hobble grassroots efforts across our state"
American Bar Association Abusing Its Accreditation Power To Force Race-Focused Study On Law Students
Our column at Real Clear Politics: "Legal education is about to undergo a revolutionary change, with the American Bar Association poised to mandate race-focused study as a prerequisite to graduating from law school…. States enabled the ABA's near-monopoly accrediting power, which now is being abused for ideological purposes. What the states gave the ABA, the states can and should take away."
Team USA Crushes Turncoats
Though I'm not watching the Olympic games in Peking, I'm pleased to note that the United States Men's Hockey team, stocked with college players and minor leaguers, put a beating on the ChiCom squad, stocked with American and Canadian collaborators.
CT middle school's "Pizza and Consent" assignment outraged parents, now called "a mistake"
Eighth-grade students at John F. Kennedy Middle School in Enfield, Connecticut were given an assignment that combined a popular food item and sex acts. After the school received exactly the kind of response that would be expected, it now says the assignment was "a mistake." Ya think?
Law enforcement unions and Hollywood bigwigs join effort to recall DA George Gascon
There was an effort to recall progressive DA George Gascon last year but it failed to gather the more than 500,000 signatures needed to get the issue on the ballot. But back in December the group behind the first effort announced it would be trying again. And over the last week, Los Angeles magazine has reported the new effort is garnering a lot more support, both from law enforcement unions and some Hollywood bigwigs.
Milestone: GOP sees best polling in generic ballot average since 2010
To appreciate just how unusual it is for the party to top 47 percent in the RCP average of generic ballot polling, you should take 60 seconds and look at where the GOP stood in previous cycles. In 2020, they topped out at 43.2 percent. In 2018, at 42.4 percent. In 2016, at 45.4 percent. In 2014, a Republican wave year, at 46.6 percent. And in 2012, at 46.0 percent.
Trump responds to some of the document mishandling claims
Donald Trump has issued a partial response to allegations that he mishandled presidential documents in violation, possibly, of federal law. As I understand the reporting on this subject there are four such claims or suggestions: (1) that he improperly took at least 15 boxes of material to Florida after he left office, (2) that while president, he tore up some documents (and ate one), (3) that while president, he flushed documents down the toilet, and (4) that some of the documents he mishandled may have contained classified information.
White students excluded from Arizona State theatre performance
The event was "made up entirely of students of color"
A fight among Nevada Democrats is putting the party's control of Congress in peril
When Nevada Democrats gathered to divvy their delegates to the 2016 national convention, they could have sold tickets, as if it were one of those prizefights that light up the Las Vegas Strip.
Documents retrieved from Mar-a-Lago had classification markings — including "top secret"
This takes us full circle between Donald Trump and Hillary Clinton, does it not? It also adds a new level of legal peril for Trump in the sudden dust-up with the National Archives and records retrieved from Mar-a-Lago. The Washington Post reported exclusively overnight that some of the documents retried bore classification markings, including at the "Top Secret" level, when the archivists began cataloguing them.
Short Circuit: A Roundup of Recent Federal Court Decisions
Spoiled food, thugs with badges, and strip searches in school.
Chinese Media Gloat about PRC Influence on the NBA as Enes Kanter Freedom Is Cut
Enes Kanter Freedom was traded by the Boston Celtics to the Houston Rockets at the trading deadline on Thursday, and then promptly cut by the Rockets. The four-player deal made some sense for the Celtics, who are stalled and in need of retooling and were trying to clear salary-cap space. Kanter Freedom played in every game for the Portland Trailblazers last season after getting little playing time in his previous tenure with the Celtics, and this time was no different: He was used in just 25 of 53 games, and just 11.7 minutes a game. With so little playing time, his scoring opportunities were few: The center, who averaged 19.9 points per 36 minutes over the prior seven seasons, was averaging just 11.2 points per 36 minutes. Still, the Celtics abandoned their best rebounder and the only guy on the roster over 6'9″. It is harder to see a non-salary-cap basketball justification for the Rockets, who have the worst record in the Western Conference, although their center is their best player and they are likely more interested in landing a high draft pick than in winning games right now.
Philadelphia School District Under Parental Fire For Diversity Lottery That Shuts Out Top Students
"These kids – our kids – need a fair chance to get into our best high schools. Regrettably, this new process does not give them that chance."
Economy & Taxes
The most small businesses since 1974 are raising prices due to inflation, NFIB says
NFIB small-business optimism index slips in January
China bought none of the extra $200 billion of US exports in Trump's trade deal
Two years ago, President Donald Trump signed what he called a "historical trade deal" with China that committed China to purchase $200 billion of additional US exports before December 31, 2021. Today the only undisputed "historical" aspect of that agreement is its failure. One lesson is not to make deals that cannot be fulfilled when unforeseen events inevitably occur—in this case, a pandemic and a recession. Another is not to forget the complementary policies needed to give an agreement a chance to succeed.
Possible Port-Congestion Plateau
FreightWaves asks the question we've all been wondering — or at least, I've been wondering: "Has the ship gridlock off ports finally peaked?"
Inflation surges 7.5% on an annual basis, even more than expected and highest since 1982
The consumer price index for all items rose 0.6% in January, driving up annual inflation by 7.5%. That marked the biggest gain since February 1982 and was even higher than the Wall Street estimate.
Inflation: A Sticky Wicket
The price of services tend to be "stickier" than the prices of goods (for some rather antique research on this topic go here and here), and so this is not an encouraging sign. It's also interesting to note that the St. Louis Fed's Sticky Consumer Price Index has been ticking up. The most recent published data refer to December 2021, when it was running at nearly 3.5 percent, the highest since February 2002.
Yes, the Biden Stimulus Made Inflation Worse
We learned this morning that January was another record-setting month for inflation. Last month, consumer prices grew at a 7.5 percent annual rate — a new four-decade high. How much of the surge in prices is due to President Biden's $1.9 trillion March stimulus, known as the American Rescue Plan? My answer: around three percentage points in 2021.
Oil jumps amid escalating tensions between Russia and Ukraine
Oil prices jumped in afternoon trading Friday amid escalating tensions between Ukraine and Russia.
Bidenflation, year one
As the United States government measures such things, inflation hit a 40-year high of 7.5 percent over the past year. Reuters reports the story here. The Biden administration has achieved remarkable results in its first year in office.
IRS backlog hits nearly 24 million returns, further imperiling the 2022 tax filing season
Nearly 24 million taxpayers are still waiting for the Internal Revenue Service to process their tax returns from last year — a number far larger than previously reported by the agency — with many refunds being held up for 10 months or more.
The next build back better
When the latest inflation numbers came out this week, Joe Manchin used the occasion to again denounce appropriating trillions and trillions of dollars in new spending. This comment, of course, was a shot at the Democrats' build back better proposal. I suggested that this boondoggle was on life support.
International
Some people in a cheering crowd called for her to be raped. Many were women
Her hair was cut off and her face painted black before she was paraded into the street where some people in a cheering crowd called for her to be raped.
US-born figure skater who renounced her citizenship to compete for China slammed after last-place finish: 'Such a disgrace'
An Olympic figure skater who was born and raised in California but who renounced her U.S. citizenship to compete for China in this year's competition is being slammed online by Chinese detractors following botched performances over the weekend.
Olympic athletes experience China reality with lack of food, bad living conditions
You wouldn't be able to tell by the limited scenes of festivities shown to the media, but the athletes taking part in the Beijing Olympic games are having a rough time of it. We're not talking about the athletic competitions, but instead, the substandard food and living conditions that they are enduring. Also, the strict lockdown conditions that the Chinese are imposing on the visiting athletes if they happen to test positive for COVID aren't helping anyone's spirits either. There is reportedly not enough food available to even provide the minimum number of meals per day, to say nothing of the specific menus the athletes rely upon to stay in peak condition. Some of the rooms are freezing cold, also. So how much of this mess is being caused by failing supply chains due to the Omicron outbreak and how much is intentional? There's an interesting question for us to ponder this week.
Maduro Carries on Chavez's Legacy As Venezuela Circles Drain in Downward Spiral
For much of the 20th century, Venezuela was the poster child for the successful South American republic—that is, democratic when its neighbors were despotic, and prosperous when its neighbors were poor.
Olympic Athletes Reporting Squalid Conditions and Bad Food at Beijing's Quarantine Hotel
American figure skater Vincent Zhou withdrawals from Olympic competition due to positive test.
When you get fired for refusing to join the union
When you listen to the company line espoused by Democrats and their media stenographers, you are regularly assured that labor unions are important because they stand by workers and ensure their rights are honored. One case out of New York State this year demonstrates that those claims aren't worth the paper they are printed on if the worker in question doesn't toe the line and fork over their money. A mechanic from the vicinity of Buffalo, New York was working at a car dealership there but had opted not to join the labor union representing their workers, the International Association of Machinists and Aerospace Workers (IAMAW). He wound up being directly threatened by a union boss who told him he could either join the union and start paying full dues or he would lose his job. Five days later, the mechanic received his walking papers. And now he's taking his case to Washington to take on the system.
Aluminum and Inflation (and Ukraine)
It cannot be long until Elizabeth Warren starts complaining about the wickedness of (checks notes) Big Aluminum
Lebanon's "Great Denial" Must Be Reversed, but Time Is Running Out
"Lebanon's deliberate depression is orchestrated by the country's elite that has long captured the state and lived off its economic rents."
Cuba Declines to Participate in the Under-18 Baseball World Cup for Fear the Players Will Flee
The fear of the flight of players, as happened last year in the Americas Qualifier held in Florida or the Under-23 World Cup in Mexico, has led Cuba to make the decision not to attend the Under-18 World Cup. Media pressure is another reason, according to journalist Francys Romero based on close sources, causing the authorities to decide not to participate in the competition, which will be held this coming September in Sarasota and Bradenton, USA.
Germany's Althaus says FIS "destroyed women's ski jumping" after disqualification chaos
The International Ski Federation (FIS) has come under fire after a slew of disqualifications marred Monday's first Olympic mixed team event, with one athlete saying the governing body had "destroyed" women's ski jumping.
What will Jacob Rees-Mogg do in his new job?
Jacob Rees-Mogg, once a parliamentary poster boy for Brexit, has a new job – the minister for Brexit opportunities and government efficiency.
Girl with down syndrome from North Macedonia gets bullied, president walks her to school
After hearing that an 11-year-old girl in North Macedonia was bullied at school, the country's president decided to visit her family and personally escort her to class on February 7.
Faith healer "hammered nail into pregnant woman's head so she'd have baby boy"
Pakistani officials are hunting a "sorcerer" who apparently hammered a nail into the head of a pregnant woman, narrowly missing her brain.
Opinion
Common good constitutionalism vs. originalism
Adrian Vermeule is a law professor at Harvard and a leading proponent of Common Good (or National) Conservatism. He has written an op-ed for the New York Times called "The Supreme Court is on the wrong path."
A Chance to Repair the Law
Grutter deference never made any sense.
If Spotify's Staff Can't Cope with Running a Content Library, They Should Find Another Job
This is, at root, a power play. In recent years, Americans of an authoritarian bent have come to understand that if they mutter the correct incantations they can get the people they dislike to go away. It is now Joe Rogan's turn to be targeted. Eventually, the owners and managers of traditionally liberal institutions — universities, newspapers, art galleries, museums, streaming platforms — will get wise to this, and stop indulging it. Instead of saying, "I am deeply sorry for how this controversy continues to impact you," they will say, "we run an extremely large and extremely diverse content platform, and if you cannot cope with that, this job isn't for you."
Two borders that have nothing to do with each other
Some of the rhetoric in the debate over Ukraine policy seems wildly disproportionate to actual disagreement on the subject. I don't know of any Ukraine "hawk" who advocates sending U.S. forces into battle against Russia, if it invades. I don't know any who advocates admitting Ukraine to NATO in the near future.
Felony murder in a good cause: McConnell holds Luger nomination
Andrew Luger is President Biden's nominee for United States Attorney for the District of Minnesota. Luger's nomination is pending in the Senate, but Senate Minority Leader Mitch McConnell has placed a hold on it until Luger responds to critical questions raised by the responsibility of the Minnesota office of the U.S. Attorney for the sentencing memo recommending leniency for Montez Terriel Lee's arson/murder committed in the course of the George Floyd riots of 2020. I have embedded McConnell's February 8 letter to Luger at the bottom of this post.
How to End Political Litmus Tests in Education
A new and pernicious tool for enforcing ideological conformity is sweeping across America's colleges and universities. Recent developments show it threatening K–12 as well. I'm talking about "diversity statements," mandatory affirmations of woke ideology by K–12 teachers and professors seeking employment, promotion, or tenure. Diversity statements amount to political litmus tests: "Prove your fealty to woke ideology, or surrender your hopes of advancement." These vows of ideological conformity are an affront to liberty of conscience and academic freedom. Not yet widely known to the general public, educator diversity statements are quietly snuffing out the final flickers of dissenting intellectual life in our education system.
What Should We Do About Critical Race Theory?
Critical race theory (CRT) maintains that the United States is founded on racial supremacy and oppression. The US Constitution, legal system, and institutions, according to critical race theorists, are inherently racist. Unequal outcomes, they suggest, are a reflection of systemic racism.
Has America Forgotten Booker T. Washington?
However, there's one prominent American that isn't included in this pantheon of historical greats. In fact, he's one of the most underappreciated historical figures in American history.
No, the Revolution Isn't Over
None of the fundamental drivers of "Wokeness" have relented
Against Article V's Magical "Equality" Clause
In the Post, Glenn Kessler has a good rundown of why the claim that Equal Rights Amendment to the Constitution has been ratified is absolutely false. The whole thing is worth reading, but this quote from Representative Carolyn Maloney about the archivist's "refusal" to certify the provision stuck out to me
Those Little Bard Torquemadas
A recent Wall Street Journal article told of how Bard College, my alma mater, has tasked three undergraduates, funded by the school's Office of Inclusive Excellence, to peruse the college's 400,000-book library and evaluate "… each book for representations of race/ethnicity, gender, religion, and ability." According to the library's newsletter, this evaluation was the first step in "decanonizing"—breaking the connection to the past—the stacks and, ultimately, exorcizing some ill-defined toxic miasma (though, to be fair, Bard library director Betsy Cawley insisted that no book was to be removed).
Yes, Let's Call "Beijing" Peking
If "Beijing" is the name the Chinese Communist Party prefers, well . . . the last thing we should do is agree to it.
The Post-Truth Classroom
These are the official mottos for Harvard, Yale, and Johns Hopkins. They reflect a conception of the university in which the dissemination and discovery of truth is the school's main purpose. In the past, these institutions largely lived up to the promise of their mottos.
Why Ideology Is the Ancient Enemy of Civilization
What ultimately destroyed the evil empires of Nazi Germany and Soviet Russia were bankrupt dogmas. Crackpot ideology destroyed free expression. It ruined meritocracy and ensured unequal application of the laws — and so paved the way for far worse.
Here's a Bill All States Should Enact Right Away
The nasty business of requiring applicants for teaching positions to submit "diversity statements" is sweeping the country. The purpose of such statements is to help leftist decision makers cull out applicants who aren't sufficiently enthused about the whole social-justice/diversity agenda.
Ukraine and the "Right Side of History"
Appalling though Vladimir Putin is, the idea that he is somehow a figure out of time, with no real place in the 21st century, is something that only those with a conviction that history moves, however uncertainly, in a certain direction could believe. In reality, history is, to quote (in bowdlerized form) an English writer, "just one thing after another." It has no purpose, no fixed "arc." If those who act as if it did are in senior enough positions, the results can be disastrous.