Another "quick takes" on items where there is too little to say to make a complete article, but is still important enough to comment on.
Take two privilege checks and text me in the morning.
First, a little mood music:
Carrying on…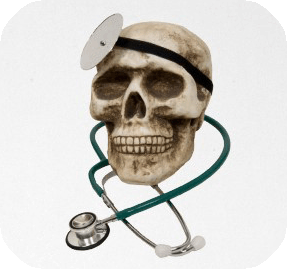 The American Medical Association and the Association of American Medical Colleges have decided that medicine is less important than woke narratives and "equity".
Advancing Health Equity: A … by ThePoliticalHat

How better to enforce wokeness in medicine than to make pharmacists fight for "diversity, equity, inclusion, and antiracism" in their job of dispensing medicine.
"An organization representing college pharmacy schools and a group representing pharmacists have passed an update to their Oath of a Pharmacist, requiring new members to commit to 'diversity, equity, inclusion, and antiracism.'

"The changes were recommended by both the American Association of Colleges of Pharmacy Board of Directors and the American Pharmacists Association Board of Trustees and were finalized in November.

"The organizations will hold a profession-wide virtual event in early 2022 for pharmacists, faculty members, pharmacy students, and others to reaffirm the new oath. Further, the new oath will be used for all Spring 2022 pharmacy school commencement ceremonies.

"'The joint committee led a critical charge of boldly expanding our professional oath to include the necessary elements of equity, inclusion, and diversity,' said Lakesha Butler, director of diversity, equity and inclusion at Southern Illinois University Edwardsville School of Pharmacy in a statement.

"'The revised oath charges all pharmacists to take an active responsibility in promoting health equity and commit to being change agents in the system of pharmacy practice and beyond.'"

With all this work for Social Justice, clearly there is no time in medical schools for… medical competency or excellence in medicine!
"The two accrediting bodies for American medical schools now say that meritocracy is 'malignant' and that race has 'no genetic or scientific basis,' positions that many doctors worry will lower standards of care and endanger lives by discouraging vital genetic testing.

"The Liaison Committee on Medical Education, which accredits all medical schools in North America, is cosponsored by the American Medical Association (AMA) and the Association of American Medical Colleges (AAMC)—the same groups that on Oct. 30 released a controversial guide to 'advancing health equity' through 'language, narrative, and concepts.'

"Those concepts include the ideas that 'individualism and meritocracy' are 'malignant narratives' that 'create harm,' that using race as a proxy for genetics 'leads directly to racial health inequities,' and that medical vulnerability is the 'result of socially created processes' rather than biology.

"Integrating these ideas into medicine, five professors and practicing doctors told the Washington Free Beacon, would be a catastrophe, resulting in underqualified doctors, missed diagnoses, and unscientific medical school curricula."
TTFN.