This previous week, your humble author opined on the threat of the neo-colonialist genocidal regime known as the People's Republic of China, including their interest in acquiring ports and other infrastructure in places like the Pacific. Another potential victim that China is looking at is New Caledonia, which is located not far from the coast of Australia, and is having a referendum on independence from France, with the potential of Communist China gaining power over them via the "Belt & Road Initiative":
"China is watching this vote closely and has already signaled their interest in establishing closer ties with New Caledonia. And they bring plenty to the table in terms of foreign aid and military capabilities. Losing effective control of the islands to China would be a significant blow to both France and the rest of the western world. When you consider New Caledonia's location between Australia and Fiji, it would be a key logistical position in any potential military conflict.

"It's bad enough that the United States is teetering on the verge of ceding the Marshall Islands to China. More recently, and much closer to home, Nicaragua broke its diplomatic ties with Taiwan and switched its official allegiance to mainland China. The Chinese Communist Party is slowly but surely extending its sphere of influence around the Pacific like an octopus. At the same time, their Belt and Road initiative is pushing Chinese influence and control into western Asia and Africa. They are effectively taking over any number of countries without firing a shot by buying their way into control."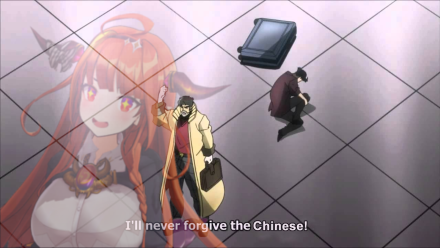 Those who danced with this Communist Devil won't forgive the Communist Chinese—or their own leaders who sold their people out—either.