The revitalization of New York that began in the 1990's has reached the end of the line as New York embraces pro-criminal policies that makes the "Death Wish" and "The Punisher" look like fantasy utopias. Look no further for evidence than the Democrats nominee for Manhattan District Attorney, who will almost certainly win and carry with his promise to let almost all criminals go free.
"Alvin Bragg has won the Democratic primary for D.A. of New York County (Manhattan) by promising not to prosecute minor crimes such as trespassing, resisting arrest, turnstile jumping, and traffic offenses. In a debate, Bragg (who previously prosecuted state crimes in the attorney general's office and federal ones in the Southern District of New York) boasted that he had only ever prosecuted one misdemeanor, when he charged some men for blocking access to a Planned Parenthood office.

"'Non-incarcerations are the outcome,' read his campaign materials, 'for every case except those with charges of homicide or the death of a victim, a class B violent felony in which a deadly weapon causes serious physical injury, or felony sex offenses.' In an overwhelmingly Democratic city, Bragg is almost certain to win the general election against a Republican opponent in the fall. His proposals threaten to be yet another catastrophe for Manhattan — the economic heart of the region — by bringing San Francisco's laissez-faire prosecution philosophy to New York City and promoting social decay in the name of social justice."
This is the future of the Leftist utopia: A protester who dares stand against Planned Parenthood will be prosecuted, but an unarmed assault on innocent people will get the revolving door back to a city full of future victims.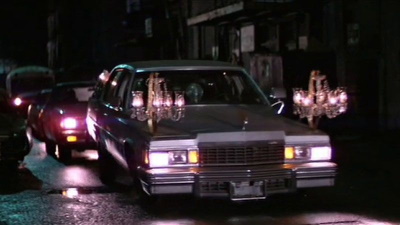 Looks like "Escape from New York" is going to turn out to be a "how-to" guide.