Another "quick takes" on items where there is too little to say to make a complete article, but is still important enough to comment on.
The focus this time: Death creeping around the world.
First, a little mood music: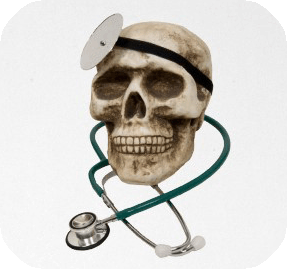 In another example of "just the tip" promise that euthanasia will be limited, comes a referendum in New Zealand.
"The result caused anxiety among parts of the disabled community today. Although the law forbids access to euthanasia on the grounds of disability alone, advocates feel it fundamentally changes the way vulnerable people will be perceived in New Zealand.

"There are also concerns that the law's relatively narrow eligibility criteria could be broadened in future."
Par for the course for New Zealand now-a-days.
"Of course it will. That very loosening is happening as I write these words in Canada, only a few years post-legalization.

"As I ponder this, I am struck how Kiwis epitomize contemporary progressive secular culture. When there was a mass shooting, guns were confiscated very quickly without protest about individual rights.

"One of the country's rivers has been declared a rights-bearing entity.

"New Zealanders also embraced one of the most draconian shut downs over COVID in the world.

"These are all symptoms of a civilizational disease. When human exceptionalism is discarded, the intrinsic value of human life becomes relativized and 'eliminating suffering' becomes the prime directive. If that means letting doctors eliminate sufferers, so be it. If it means sacrificing freedom on the altar of security, so be it."

Portugal joins much of the rest of Western Europe in the cult o' death.
"Portugal's parliament voted on Friday to legalise euthanasia, with the country set to become the seventh in the world to allow terminally ill patients to seek assistance from a doctor to end their life.

"People aged over 18 will be allowed to request assistance in dying if they are terminally ill and suffering from 'lasting' and 'unbearable' pain – unless they are deemed not to be mentally fit to make such a decision."
Portugal joins much of the European Union.
Germany has death-on-demand after its highest court ruled that committing suicide — for whatever reason — is a constitutional right and that having assistance is an ancillary aspect of that right.
An Austrian court recently issued a similar ruling, although that remains subject to appeal.
The Netherlands has lethal-injection euthanasia for all ages, including babies and children, and has conjoined doctor-administered death with organ harvesting — including of people who are mentally ill.
Belgian euthanasia law is as radical as that of the Netherlands. There have even been joint euthanasia killings of elderly couples and people with mental illnesses.
Spain recently legalized lethal-injection euthanasia.
Switzerland allows suicide clinics to make people dead for a fee, which created the "suicide tourism" phenomenon.
Luxembourg permits lethal-injection euthanasia.

Even in the United States of America, it spreads.
"The New Mexico state Senate has passed a law that would remove criminal and civil liability for medical professionals who assist in the death of terminally ill patients who have chosen to end their life.

"The Elizabeth Whitfield End-of-Life Options Act is named for a former New Mexico judge who testified in support for a right to die for the terminally ill in 2017. She died of cancer the following year."
TTFN.