Another "quick takes" on items where there is too little to say to make a complete article, but is still important enough to comment on.
The focus this time: All education within wokeness; no education outside of wokeness; no education against wokeness.
First, a little mood music:
Carrying on…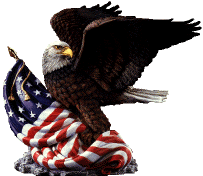 The need for ever increasing wokeness means extraneous studies—like science—must be abandoned.
"Guilford College President Carol Moore has offered a plan that would cut majors in areas such as chemistry, physics, political science and economics, while retaining majors in social sciences like gender and sexuality studies and African and African American Studies, according to a statement released by the school last Friday.

"The plan, which has been submitted to the school's board of trustees, will include 15 tenured professors being let go from the school, as well as five other faculty members. Moore said the cuts are necessary to close a $7 million budget gap".

Nothing says "sound business practices" more than going woke, right?
"Should calculus be required in business schools? Should GPA trump 'lived experiences' in business school applications? Should business professors infuse diversity and inclusion topics into traditional business courses that don't necessarily call for such discussions?

"These questions and more were broached among a panel of deans from America's top business schools. The panelists tackled 'the challenges and opportunities they face in their efforts to prepare their graduates to be inclusive leaders of a racially diverse workforce,' according to organizers."

What could be more racist than that profession that is all about protecting those pearly "whites"?
"The University of Pennsylvania School of Dental Medicine has received $50,000 for a 'LGBTQ+ Fund,' according to a January 20 news release from the university.

"Officials at the Ivy League university said the fund has 'the goal of identifying LGBTQ+ based biases in the dental profession and ways to dispel them.' An initial '$50K leadership gift launches the Fund with the goal of eventually endowing the fund to support research and programs in perpetuity.'

"'As an academic community, understanding the root of homophobia, transphobia, and bias related to actual or perceived sexual orientation and/or gender identity requires intentional study,' said the dental school's dean, Mark Wolff.

"The new fund will 'explore research and programming that can lead to best-practice models and suggest policy recommendations that can have profession-wide impact through scholarly publications,' according to the news release."
TTFN.