The veritable Daniel Hannan is an exemplifier of Anglo-spheric values that is (or at least ought to be) part and parcels of the heritage of the United States. He has summarized this uniqueness succinctly:
"The United Kingdom has extraordinary achievements to its name. It developed and exported the sublime idea that laws should not be passed, nor taxes raised, except by elected representatives. It elevated the individual above the collective and the rules above the rulers."
So, how's that elevating "the rules above the rulers" going?
"The Covert Human Intelligence Sources (CHIS) Bill was introduced to Parliament by the Home Secretary Priti Patel, with the much-publicized intention of permitting undercover operatives to break the law.

"However, the bill is far more extensive in terms of who it extends such provision to, with a wide variety of governmental departments listed: 'Any police force; The National Crime Agency; The Serious Fraud Office; Any of the intelligence services; Any of Her Majesty's forces; Revenue and Customs; Her Majesty's Revenue and Customs; The Department of Health and Social Care; The Home Office; The Ministry of Justice; The Competition and Markets Authority; The Environment Agency; The Financial Conduct Authority; The Food Standards Agency; The Gambling Commission.'

"The bill proposes that criminal activity would thus be permitted for members of all these bodies. The summary of the document states that it is to: 'make provision for, and in connection with, the authorisation of criminal conduct in the course of, or otherwise in connection with, the conduct of covert human intelligence sources.'

"The CHIS bill is deliberately vague about what crimes are to be permitted, stating that criminal conduct is necessary if it is 'in the interests of national security; for the purpose of preventing or detecting crime or of preventing disorder; or in the interests of the economic well-being of the United Kingdom.'"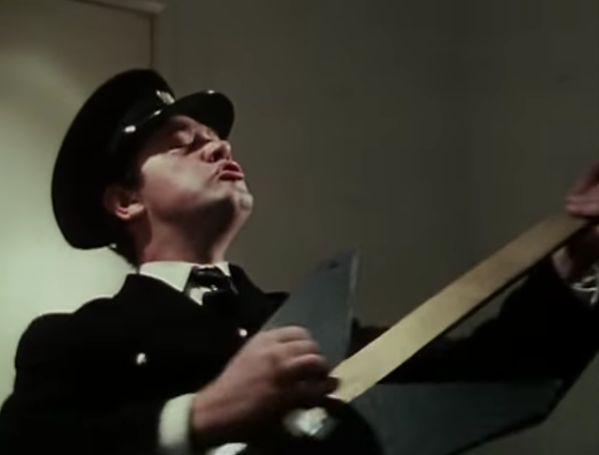 The only substantial limitation is "that the authorised conduct is proportionate to what is sought to be achieved by that conduct." This means rape, murder, arson, and rape are potentially fair game if they are considered "proportionate" to the desired ends.
"Breakin' the Law" ain't just a declaration of being a rebel or a Judas Priest song any longer.
A little mood music:
The text of the bill can be read below:
Covert Human Intelligence S… by ThePoliticalHat