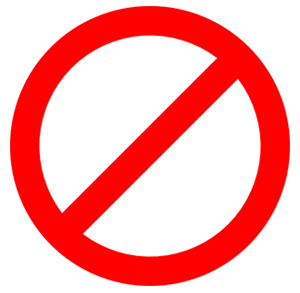 One of the obvious problems with cancel culture in this day and age is the immediacy of cancellation upon any suggestions of "cancellability". Perhaps one way of staving off the raving hordes whilst not besmirching powers that be is to offer a "neutral" consideration of antagonistic claims. Proposed pro-worker/anti-mob language could include:
"(a) Your employment with the Company will be "at-will." You may terminate your employment with the Company at any time and for any reason or no reason by notifying the Company. Likewise, the Company

"i. may terminate your employment at any time, [and] [or];

"ii. [save that,] on the occurrence of a Cancellation Event, Company [shall only] [may, in its sole and absolute discretion and in accordance with the provisions of sub-section (b) below, decide to] terminate your employment upon the expiration of any applicable Cool-Down Period,

"in each case, for no reason or any reason, consistent with all applicable state and federal law, and without advance notice. Your employment at-will status can only be modified in a written agreement signed by you and by an authorized officer of the Company.

"(b) Upon the occurrence of a Cancellation Event, [you and the Company agree that, in the Company's sole and absolute discretion, the Company may require you to take] OR [you and the Company agree that you shall take] a 90-day leave of absence ('Cool-Down Period') [in lieu of immediate termination,] [, with or without pay,] while the Company conducts an investigation, subject to such conditions and restrictions as the Company may in its sole and absolute discretion require. During such time you agree that you shall comply with any and all of the Company's reasonable directions to protect the Company's reputation including but not limited to deactivation of all social media accounts and making no statements about the Cancellation Event or any fact or circumstance arising out of or in relation to the Cancellation Event to any person except to the Company, to medical and mental health personnel, and attorneys, accountants or other professional services providers for the purpose of seeking professional advice.

"(c) 'Cancellation Event' means an event where ten or more persons who are not employees, directors, shareholders, suppliers, customers, or other business relations of the Company or of Affiliates of the Company ['Affiliate' to be defined] contact the Company in a seven-day period with disparaging information about you, or call upon the Company to release you from your employment, in each case relating to your or a third party's personal conduct outside of the scope of your employment which is legal in the United States."
It is interesting where the "right" needs such suggested language to protect individuals from the "collective/union" Left so often seen during the recent riots/wannabe-revolutionaries where people have waved anarcho-syndicalist flags with the "Sabo-Cat" proudly emblazoned thereupon.
Still, such legal suggestions are a starting point that many ought to consider.