Another "quick takes" on items where there is too little to say to make a complete article, but is still important enough to comment on.
The focus this time: Mother Government may I or may I not?
First, a little mood music:
Carrying on…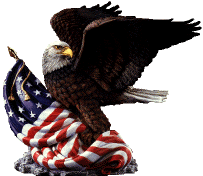 Apparently art is a tool of the Patriarchy, and the only way to fight it is to use public funds to buy only art by women!
"If you've been wanting to appreciate art lately but've been deterred by the genitals of people creating it, take heart: In order to fight the patriarchy, the Baltimore Museum of Art has made a promise — in 2020, they will refuse to purchase any composition if it was made by a guy.

"That's right: If you're a male artist, your masterpiece won't be welcome."

Belief in the Bible is not a protected religious belief in the U.K., but "ethical veganism" is…
"Yesterday, I noted a potential test case in British employment law. Jordi Casamitjana brought his former employers, the League Against Cruel Sports, to court because — he argued — he was fired for his vegan beliefs. His employer claims it was gross misconduct: Casamitjana allegedly violated company policy by revealing to other workers that they had invested in companies involved in animal testing.

"Today, Casamitjana won his case. This means that under Britain's 2010 Equality Act, 'ethical veganism' is protected, as is climate change. Still, belief in the Book of Genesis, and in the biological reality of sex (that it is binary and immutable), are not."

But maybe a mother who wants to give her baby up for adoption will regain the right to have a say in who gets the kid.
"The White House says the rule from the Department of Health and Human Services is needed to remove barriers that prevent some nonprofits from helping vulnerable people in their communities. It would apply to a broad range of organizations that receive federal support, such as those that get federal funding to help the homeless or prevent HIV. But the focus from supporters and detractors Friday was on foster care and adoption services.

"Under the proposed rule, HHS would redo an Obama-era rule that included sexual orientation as a protected trait under anti-discrimination protections.

"The United States Conference of Catholic Bishops said that restricting the work of faith-based organizations, as the Obama rule threatened to do, was unfair and serves no one, 'especially the children in need of those services."
TTFN.