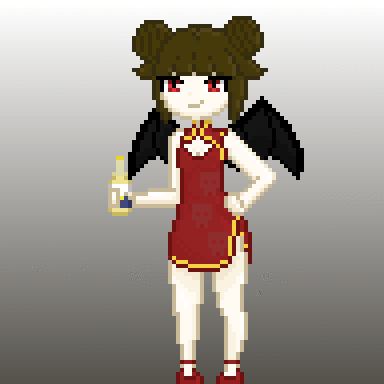 The stock market crashing, people being laid off, and small businesses shuttering for good. The measures needed to combat the COVID-19 Xinnie the Flu's Wuhan Bat Soup Death Plague Bio-Weapon of Doom (with Sprinkles*) have caused massive economic damage—and a shortage of toilet paper—around the globe. While the People's Republic of China is solving their problem with slave labor from pesky ethnic groups, there are signs that the free market, even in this over-regulated age of ours, can adapt, provide, and serve far better than the centralized machinations of some bureaucratic apparatchik, to combat Corona-chan.
BREAKING: General Motors to partner with Ventec Life Systems to increase ventilator production."

"With GM's help, Ventec will increase ventilator production," said Chris Kiple, Ventec Life Systems CEO. "This partnership will help save lives." pic.twitter.com/wpNlBuQ76Y

— Mark Cavitt (@MarkCavitt) March 21, 2020
While one could, as your humble author would, that the continued production and sale of liquor is a vital sector of the economy, a Maryland distillery has switched from whiskey and rum to mass-produced hand sanitizer.
NEW: Twin Valley Distillers in Rockville, Md. has turned its production line of whiskey and rum into a hand sanitizer factory.

The idea started as a joke but has now become a reality.

It'll begin selling four and eight-ounce bottles of hand sanitizer by Friday. @TwinValleyDist pic.twitter.com/96668Q4XRE

— Kevin Lewis (@ABC7Kevin) March 17, 2020
Veritably, the private sector—be it for-profit corporations, charitable organizations, and a myriad of other non-governmental organizations—has shown far more competence, than the centralized dictates of government.
Indeed, while it is true that many companies are suffering, there are those who are better situated to adapt to the situation. Sadly, it often those larger companies which can navigate the labyrinthine Escher-esque regulatory nightmare who can most easily adapt to new and ever-changing economic situations, while þe olde "Mom n' Pop" shops have to either shutter-up or hope that the regulators don't considr harassment of innocent small businesses a vital economic need.
One of the contributing factors is the suspension of a plethora of regulations on both the state and the Federal level. This begs the question: If we can do without all these regulations now, do we really need them back after the Corona crisis is resolved?
* The sprinkles are also cursed.