News of the Week for Mar. 22nd, 2020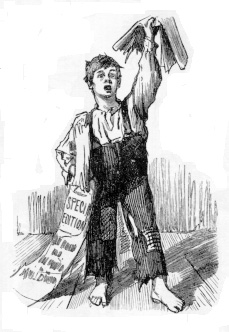 Corona Virus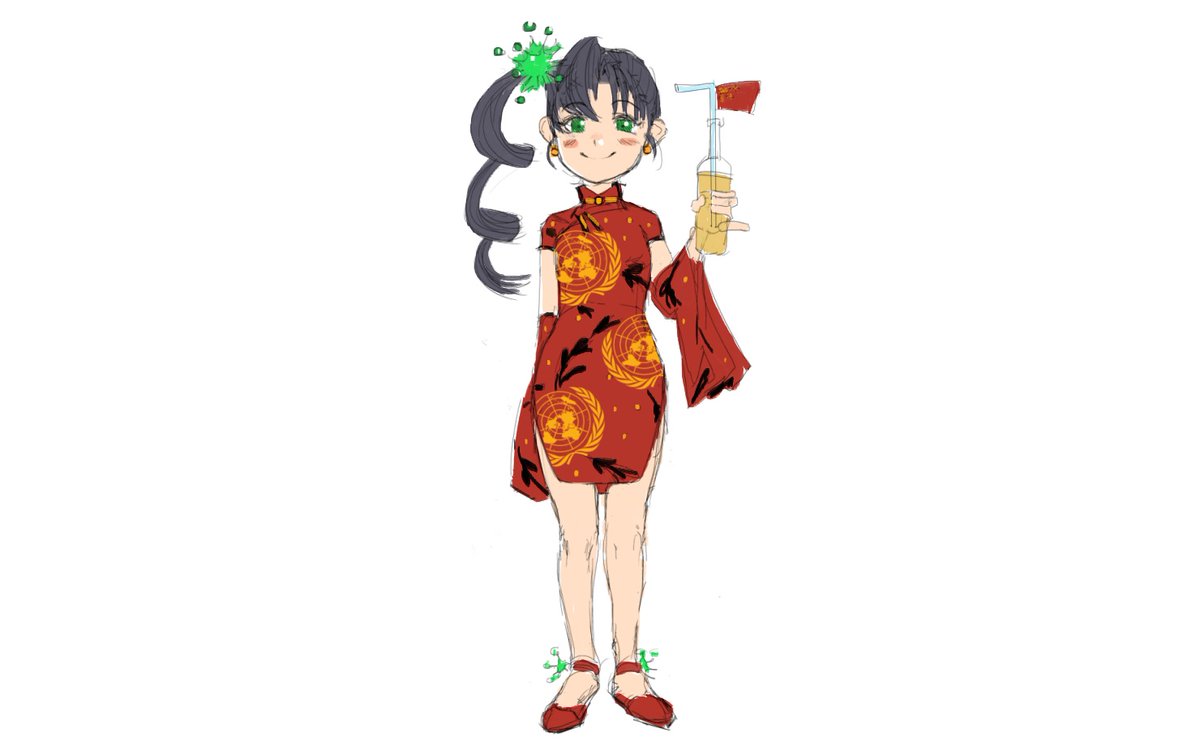 The EU Is Abandoning Italy in Its Hour of Need
In a shameful abdication of responsibility, fellow countries in the European Union have failed to give medical assistance and supplies to Italy during an outbreak. China is filling the void.
Johns Hopkins Experts Are Trying a Clever Antibody Method From The 1890s on COVID-19
Blood from recovered coronavirus patients could be used in a vital stop-gap treatment to help protect humanity from the COVID–19 pandemic currently spreading around the world, researchers propose.
Instead of Prepping for Pandemic, CDC Focused on Gun Control and Promoting Social Justice
The federal bureaucracy has failed us again.
Coronavirus pandemic disrupts grad student strike at University of California
Campuses closed as lockdown increases; students plan to take activism online
Coronavirus Testing Delays Show Why Federal Health Care Rules Need Thorough Review
The coronavirus pandemic demonstrates with crystal clarity how the federal government's vast regulatory apparatus governing health care can be an obstacle to rapid response in a national emergency.
Iran And Italy Are Paying A Hefty Price For Close Ties With Communist China
Iran and Italy's economies are worsening, and their people are suffering most in this Wuhan virus outbreak — all because of their leaders' short-sighted and foolish decisions.
Masked Sex During Coronavirus Scare
The coronavirus has changed the way most of us live in fundamental ways, which made us wonder what was happening with some of the most intimate contacts — sex in brothels.
Sisolak orders statewide closure of nonessential businesses, including casinos, following in footsteps of other states
Gov. Steve Sisolak on Tuesday ordered a sweeping shutdown of nonessential businesses, including casinos and retail stores, for 30 days, a move that would have been unthinkable weeks ago before the novel coronavirus wreaked its havoc around the world.
Americans: China should pay for spreading virus, 3-in-10 say it's "war"
Many people want China to help pay for its "silence and secrecy" that allowed the coronavirus to spread globally, according to a new survey focused on the crisis gripping the United States.
WHO Now Officially Recommends to Avoid Taking Ibuprofen For COVID-19 Symptoms
The World Health Organization recommended Tuesday that people suffering COVID-19 symptoms avoid taking ibuprofen, after French officials warned that anti-inflammatory drugs could worsen effects of the virus.
Shocking moment exhausted Dutch Health Minister COLLAPSES in Parliament due to 'fatigue from intense weeks' fighting coronavirus crisis
Bruno Bruins, 56, fell behind the lectern while taking questions on Wednesday
Trump invokes Defense Production Act, blocks evictions and foreclosures
Federal Housing department to suspend evictions, foreclosures through April, president
Senate approves coronavirus bill for sick leave, free testing. Bill now goes to Trump's desk – updates
The Senate approved a multibillion-dollar emergency aid package Wednesday that will provide paid sick and family leave for many Americans while also offering free testing for the coronavirus and bolstering unemployment insurance.
Timeline: The early days of China's coronavirus outbreak and cover-up
Axios has compiled a timeline of the earliest weeks of the coronavirus outbreak in China, highlighting when the cover-up started and ended — and showing how, during that time, the virus already started spreading around the world, including to the United States.
Las Vegas strip club to offer drive-through peep show
One Las Vegas strip club is staying open amid a 30-day shutdown recommended by Gov. Steve Sisolak and taking social distancing to another level by offering drive-through strip shows.
China and other Asian countries thought to have turned coronavirus tide facing second wave of deadly infections
Countries believed to have turned the coronavirus tide were facing a second wave of infections last night.
Mass Transit, The Pandemic Petri Dish The Left Loves
For decades and decades, politicians who propose and promote big government have done all they could to wean Americans off the convenience and freedom of cars and pack them like sardines into subways and buses, so they may travel to and from work in communal harmony. As George Will has written, "the real reason for progressives' passion for trains is their goal of diminishing Americans' individualism in order to make them more amenable to collectivism."
Taiwan Has Been Shut Out of Global Health Discussions. Its Participation Could Have Saved Lives
Eight hundred and fifty thousand of Taiwan's 23 million citizens reside in mainland China. Four hundred thousand work there. At its narrowest point, the Taiwan Strait between the island and the mainland is just 130 km. So, by all accounts, Taiwan should be in the midst a major coronavirus outbreak. Instead, as of March 18, it had seen just 100 cases compared to the more than 80,000 in China and the tens of thousands in several countries in Europe.
Predictions: What Will America Look Like After The Wuhan Coronavirus?
What will be the long-term impact of the Wuhan virus on the economy, higher education, homeschooling, jobs, Congress, and American politics as we know it?
Joni Ernst Proposes Using Untouched Public Presidential Campaign Funds To Combat Wuhan Virus
Iowa Republican Sen. Joni Ernst is calling on Congress to use the more than $350 million in idle funds set aside for public financing of presidential campaigns to purchase critical medical supplies needed for the actively spreading Wuhan coronavirus.
Maryland distillery shows what free markets can accomplish in a pandemic
A Maryland distillery has halted production of its whiskey and rum products in favor of mass-producing hand sanitizer to combat the COVID-19 pandemic.
Did the NSA bust China's coronavirus cover-up?
What does the National Security Agency know about China's effort to conceal the crisis of its original coronavirus outbreak?
Whom Does WHO Trust?
A tweet from the World Health Organization, January 14: "Preliminary investigations conducted by the Chinese authorities have found no clear evidence of human-to-human transmission of the novel #coronavirus (2019-nCoV) identified in Wuhan, China."
Forget Coronavirus, the Abortions Must Go On
As the number of cases of COVID-19 across the U.S. has begun to rise in recent weeks, some insist that now is the time to focus on . . . abortion.
Coronavirus Is the Chinese Government's Curse Upon the World
The World Health Organization and other sensitive souls have instructed us to stop referring to the new strain of the coronavirus as the "Wuhan" or "Chinese" flu because of the racist connotations.
Wuhan Coronavirus: Trump Shoots Down National Lockdown, Suspends Interest on Federally Held Student Loan Payments
On a national lockdown: "We are working with the governors and I don't think we'll ever find it necessary."
You, Xi
It is time for Americans to recognize and acknowledge that the Chinese president is not our friend.
L.A. County gives up on containing COVID-19, tells doctors to skip testing of some patients
The nation's second-largest municipal health system has told its staff that it is essentially abandoning hope of containing the coronavirus outbreak and instructed doctors not to bother testing symptomatic patients if a positive result won't change how they would be treated.
The History of Pfizer and Penicillin, and Lessons for Coronavirus
A "scientist general" to coordinate private and public efforts can lead the medical response.
Open-source project spins up 3D-printed ventilator validation prototype in just one week
In a great example of what can happen when smart, technically-oriented people come together in a time of need, an open-source hardware project started by a group including Irish entrepreneur Colin Keogh and Breeze Automation CEO and co-founder Gui Calavanti has produced a prototype ventilator using 3D-printed parts and readily available, inexpensive material. The ventilator prototype was designed and produced in just seven days, after the project spun up on Facebook and attracted participation from over 300 engineers, medical professionals and researchers.
Ohio AG Yost orders clinics to stop "non-essential and elective" surgical abortions
Despite a state health order banning non-essential procedures during the coronavirus health emergency, Ohio abortion clinics remained open last week. But after receiving complaints, Ohio Attorney General Dave Yost ordered two of them to follow Ohio Health Director Amy Acton's order, a warning that applies to all such clinics in the state.
NYC Mayor To Start Emptying Jails Over Virus Spread
Even as major crimes aside from murder and rape have been on the rise in New York City, the jail population is about to go down. Probably by a lot. Citing concerns over the spread of the coronavirus, Mayor Bill de Blasio announced this week that the city would begin releasing people from jail early in a number of different categories. Because when you've got a major epidemic disrupting life in your town, what better time to have a bunch more criminals roaming the streets, right?
U.S. Shows Willingness to Remove Tariffs on Medical Supplies
The Trump administration signaled a willingness to remove tariffs on medical supplies from China as health authorities backed by U.S. businesses express an urgent need for more masks, ventilators and other equipment to suppress the coronavirus pandemic.
China's coronavirus recovery is 'all fake,' whistleblowers and residents claim
China's claims of how it's handling coronavirus recovery should be taken with more than a few grains of salt.
Doctors in Russia are accusing the government of covering up its coronavirus outbreak and denying them protective equipment
A doctors' union in Russia accused authorities of disguising the extent of the country's coronavirus outbreak.
A data-driven look at the Wuhan coronavirus
Aaron Ginn is a Silicon Valley technologist who has written for Breitbart, TechCrunch, TheNextWeb, and Townhall. Ginn has published a piece at Medium about the Wuhan coronavirus. It's called "Evidence over hysteria — COVID-19."
We'll Be Alright, and Then We Must Reckon with Communist China
On the first day of the coronavirus quarantine I went for a walk through my neighborhood to the park. The weather was warm and the walk was nice. The park looked like a park in central Texas should in the spring, with wildflowers and bluebonnets in bloom and dandelions popping up like little white clouds above the grasstops. Kids were out playing, oblivious as they should be to the world's problems, when they should have been at school. But everywhere I looked on the way to the park, where there should be empty driveways, there were cars. Everyone was home. It looked like a Saturday morning, but it was Tuesday.
FDA Approves New Quick Test to Detect COVID-19
The Food and Drug Administration has approved the first quick test for COVID-19.
The Dose Makes the Poison
As Alexandra notes, the New York Times rushed with unseemly relish to pour cold water on the possibility of using anti-malarial drugs chloroquine and hydroxychloroquine to treat COVID-19. Bloomberg News, however, has to win some sort of award for a piece blaring the alarmist headline "Virus Drug Touted by Trump, Musk Can Kill With Just Two Gram Dose"
Italian Virologist: Fear of Being Falsely Called Racist Led to Italy's Wuhan Coronavirus Crisis
"There was a proposal to isolate people coming from the epicenter, coming from China," Dr. Giorgio Palù told CNN. "Then it became seen as racist, but they were people coming from the outbreak."
Report: China Stopped Testing for COVID-19. That's Why There Are Zero New Cases.
The world has taken heart from news that China has "flattened the curve" reflecting few to no new cases of COVID-19.
The Middle Of A Pandemic Is No Time To Be Closing All The Liquor Stores
And yet that's exactly what happened in Pennsylvania. For those not familiar with the Keystone State, there are no privately owned liquor stores. All wine and liquor is sold at state-operated packaged goods stores known as Fine Wine & Good Spirits stores, operated under the auspices of the state Liquor Control Board. Beginning Tuesday night, all of them were shut down by order of Governor Tom Wolf. Unlike New York, Pennsylvania classified the liquor stores as non-essential businesses. And just like that, a state with a population of more than 13 million people effectively went dry.
Hawaii governor mandates 14-day quarantine for all incoming travelers to state
Hawaii Governor David Ige announced on March 21 that he signed a second emergency proclamation. This proclamation mandates a 14-day quarantine for all incoming travelers to the state of Hawaii.
Unicorns, Coronavirus, and Emergencies
"The world is facing a real emergency. Plaintiff is not."
Election 2020
Biden's Top 12 Running Mates, Ranked
He says he's going to pick a woman. So which woman should it be?
Four Republicans, One Democrat Caught Up in Ballooning Senate Insider Trading Scandal
There's blood in the water on Capitol Hill and Democrats are bathing in it.
Gun Rights
Kansas Limits Gov's Emergency Powers to Seize Ammo and Property
The NRA-ILA just announced that the previously worrisome Kansas bill HCR 5025, has been amended to include language that limits the emergency powers of the KS state government. Previously, the bill could have been interpreted to allow authorities to restrict the sale and transportation of firearms, as well as confiscate arms and ammunition during the coronavirus pandemic. Thankfully this was remedied and the changes subsequently approved on Thursday.
Hide the Decline
Environment &
"Green Energy"
French Company Destroying Battlefield Graves With Giant Wind Turbines
The efforts by wind power outfits to desecrate the battlefield graves of thousands who died in France are nothing short of outrageous.
Graphing The Icy Reality
Today I saw some scary headlines. I post them up along with snippets of the stories. First, from the BBC
Obamacare
Government in Healthcare
An open letter to @GretaThunberg and other assorted climate wackadoodles
Dear Greta, So you got what you wanted.
War & Terror
China's Military Claims to Be Virus-Free
Officially, not a single PLA soldier has been infected.
National
Asteroid Could Cause Atmospheric Explosion If It Gets Too Close
An asteroid following an Earth-intersecting orbit was approaching the planet, and data collected by NASA indicates it's big enough to create a violent explosion in the atmosphere should it come too close.
The Moral Crisis of Skid Row
Los Angeles's addiction epidemic is creating a permanent underclass, cut off from the rest of the city.
Northern Illinois U. professor reported for making "old white guy" statements
Complaint among 71 filed through university's bias reporting website
"Expel first and ask questions later": Appeals court undermines its own precedent in Title IX ruling
School arrested and removed student from commencement
Short Circuit: A Roundup of Recent Federal Court Decisions
Jaguar habitat, CIA black sites, and deadly insurance benefits.
Economy & Taxes
IRS Is Delaying Tax Payments—But You'll Still Have to File by April 15
The White House announced that because of the COVID-19 pandemic, tax payments could be delayed until July 15, but you still gave to file your taxes by April 15.
States Can't Shut Down Non-Essential Businesses Without Harming Essential Ones
The coronavirus outbreak offers another view of the limits of central planning.
Amazon, Walmart Among Companies Hiring Temporary Workers Amid COVID-19 Pandemic
With countless restaurants and businesses in Maryland and beyond temporarily closing their doors due to the coronavirus pandemic, more and more people are relying on delivery services for meals and essential products.
International
Argentinian Doctor Sentenced to Prison for Refusing to Terminate Pregnancy
In Sweden, midwives can be fired and deemed unemployable for refusing abortion. In Ontario Canada, doctors can face professional discipline for refusing to administer (or refer for) euthanasia. Ditto to refusing an abortion in Victoria, Australia. In California, a Catholic hospital is being sued–with the explicit blessing of the courts–for refusing to allow a transgender hysterectomy.
Opinion
Voters don't need protection from free speech
Democrats never let the inconvenient facts get in the way of their blindly held firm belief that money is the root of all evil and the ultimate bane of democracy.