Another "quick takes" on items where there is too little to say to make a complete article, but is still important enough to comment on.
The focus this time: Standing up and saying "No".
First, a little mood music:
Carrying on…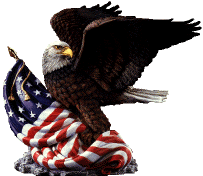 Children aren't deemed capable of being responsible for themselves (outside of abortion), but are deemed mature enough to mess up their bodies on hormone blockers an plastic surgery… but perhaps not for much longer.
"A Cobb County lawmaker wants to make it a felony for medical professionals to help a minor with gender transition.

"State Rep. Ginny Ehrhart, R-Powder Springs, said the legislation aims to protect children from having irreversible procedures done when they are young. Current law requires a parent to consent to surgery or for a minor to be prescribed medication.

"While the bill is still being drafted, Ehrhart said Georgia medical providers who perform surgeries or administer or prescribe medications that assist minors with gender transition could be charged with a felony. The legislation would not affect doctors working with adults who seek to undergo gender transition."
A full list of state proposals to protect children from transgender exploitation can be found here.

In sports like rugby, strength is important, not only playing offense, but also in being able to take a hit. This is an area in which natural born men have a natural advantage over natural born women. One of the reasons for having men's and women's teams to to prevent men hurting women. With transgender "women" on rugby teams, women get hurt and some referees want nothing more to do with this violence against women.
"Rugby referees are quitting the women's amateur game because they fear rules allowing transgender women to play will lead to serious injuries.

"Referees say they have been warned not to challenge bearded or heavily muscled players appearing for women's teams.

"Under the England Rugby rules, transgender women must take a blood test to show that their testosterone has been below a set level (five nanomoles per litre) for 12 months before applying to play. That is half the level set by the International Olympic Committee. But referees say they have to take it on trust rather than check whether a player has been cleared by the Rugby Football Union (RFU)."

Perhaps the most powerful weapon against the transgender agenda is the voice of those who were directly harmed by it.
"Five years ago, I started writing about gender identity and the harm of gender change not because I was a psychiatrist, college professor, or some extraordinarily brilliant guy, but because of living it. I underwent the full physical surgery from male to female at age 42, lived as 'Laura Jensen' for eight years, then came to realize my unresolved childhood trauma drove the overwhelming desire to escape into another gender.

"Through hard work and effective psychological counseling, I resolved the wounds of the past and my desire to be a woman dissipated. I re-identified as Walt Heyer legally and socially, removed the breast implants, and with the support of an amazing group of friends, built my life anew, this time on psychological wholeness. I've been happily married to a biological woman for more than 22 years now.

"Having been given a second chance at life, I feel compelled to share this hope with others by writing and speaking out against the lie that 'regret is rare' and to expose the lies of the sex change movement from an insider's perspective. What's changed in the last five years is the explosion in the number of children and adolescents diagnosed with gender dysphoria and the tight stranglehold excluding other treatment options."
TTFN.