The once-hallowed halls of education, most importantly higher education, have been thoroughly taken over by the Gramscian march of the hard Left, with increasingly rarer holdouts and those successful in hiding their beliefs. Indoctrinated students form a new Red Guard that itself now seeks to infiltrate any and all parts of society to insure that "you will be made to care".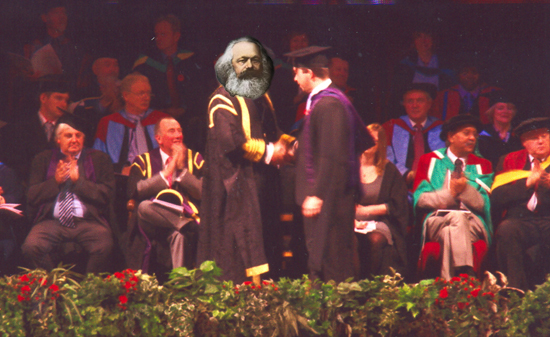 One such holdout is Prof. Thomas DiLorenzo of Loyola University Maryland Sellinger School of Business, who talks about how Cultural Marxism took over educational establishments and destroyed the same.
While some want to metaphorically burn down colleges, ignorantly conflating getting a degree with being a brainwashed fool who needs to be replaced in society by the salt of the Earth, colleges—as well as other institutional pillars of society—must be won back or new institutions fostered to replace it.; understanding the Left is necessary to defeat it.