Another "quick takes" on items where there is too little to say to make a complete article, but is still important enough to comment on.
The focus this time: Gotta get 'em early and fresh?
First, a little mood music:
Carrying on…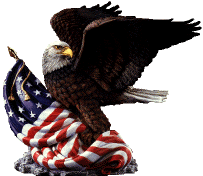 There ain't no transgender kid like a woke eight year old transgender kid… which the woke adults will get one way or the other.
"It doesn't get much crazier than this. According to KPTV-TV, an Oregon elementary school teacher tried to convince an 8-year-old student that he was transgender. The schoolteacher did this without involving the parents. The result? The boy is now aggressive, depressed, and confused.

"The teacher at Nellie Muir Elementary School in Woodburn targeted the boy for transgender indoctrination when he started using the staff restroom after a stomach issue made him feel uncomfortable about using the boys' toilet. The teacher took the 8-year-old aside, spoke shortly to him, and then proceeded to share all kinds of transgender literature and videos with him. The teacher asked the boy several times whether he thought he was a girl and even held him out of recess in order to read transgender books and watch transgender videos. Oh, and to top it off, there were one-on-one conversations about transgenderism.

"All this was done without the parents' consent or even their knowledge. It only came out when the boy came home with a book about transgenderism and when he talked to a therapist (while crying his eyes out)."
Unsurprisingly, the parents are suing.
"Bear in mind that this wasn't a teenager, which might be bad enough, but an eight year old with a stomach problem. Even granting the best of possible intentions, why wouldn't the first step in dealing with suspicions of gender dysphoria be to contact the child's parents? It's not as if the parents in this case are social neanderthals, at least from the perspective of Academia. They tell reporter Bonnie Silkman in the video that they aren't concerned about what identity he chooses as long as he chooses it, and not get indoctrinated into it by an activist teacher.

"…

"The most impressively loco part of this story is that the teacher still works at the school — a full year after the school confirmed the parents' story. The only correction the teacher received was to be reminded of the district's policies on "controversial issues" and to notify parents and the school when she "alters a student's regular school day." Meanwhile, this family will be dealing with the aftershocks of her actions for years.

"The school district declined to comment on the story because of the lawsuit, but they might owe an explanation to the other parents in the district, especially to those whose children are within this teacher's supervision. How many other children has she attempted to indoctrinate into transgender identities? And how many of the parents in this school district — and elsewhere — might start considering private schools or home-schooling to protect their children from predatory behavior?"

It's not just identity, but also about messing up puberty!
"Children as young as 12 who question their gender identity should be offered puberty blockers, according to a transgender group.

"Teachers were told in a training session led by a trainer for the group Mermaids the hormones give the children 'immense relief' and are 'completely reversible'.

"The meeting was held at Newman University in Birmingham last December with around 20 teachers and pastoral staff.

"A recording obtained by the Sunday Times was made by an audience member in which the trainer says: 'Puberty blocker medication doesn't make any changes, so [is] completely reversible."

If the kids ain't convinced to change genders, then perhaps some steamy exchanges with adults over "queer" experiences will help?
"A University of California, Berkeley course starting September 19 will offer students the chance to share "queer-related stories" with local middle and high school students to encourage students who have not revealed their sexuality to pursue higher education.

"Dubbed 'Bear Closet,' the course 'welcomes all students, whether LGBTQ, an ally, or just interested in learning.' The course, taught by a student but faculty-approved, is seeking enrollees who are looking for 'sharing queer-related stories/experiences…at middle and high school classrooms, in hopes of motivating out or closeted youth to pursue college education with the assurance of a better future.'

"'Bear Closet' promises times allotted for discussions, as well as 'bonding among its members' in order to instill values of community service. Students will complete 300-word narratives on three modules pertaining to 'allyship,' Berkeley's LGBTQ community, and fighting bullying.

"Course participants will be able to collaborate with the Pacific Center, a local Berkeley LGBT center, to hold a cumulative presentation as well as host lectures at local middle and high schools."
TTFN.