Another "quick takes" on items where there is too little to say to make a complete article, but is still important enough to comment on.
The focus this time: And the baby out with the bathwater.
First, a little mood music:
Carrying on…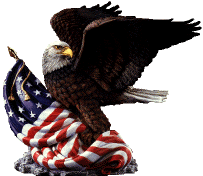 Heterosexuality, better known as the natural and normal inclination of human beings to engage in reproductive acts (i.e. f**k), is now doubleplusungood…
"The University of Minnesota Housing and Residential Life Department is hosting a 'Social Justice Leadership Retreat' during which students can spend a weekend of 'immersion' in social justice.

"Students going on the Jan. 18-20 retreat will spend the weekend participating in various activities surrounding social justice topics, such as 'race and racism, gender, sexual orientation, socioeconomic, and campus climate,' according to the department website. They will also attend 'training sessions' on 'privilege' and explore their 'identities,' as they share their stories in a small group setting."

No matter what the courses to be taught are, they are to be taught with social justice!!1!
"Texas A&M University-Commerce is seeking a new assistant English professor, preferably one versed in topics such as social justice or 'queer' and 'decolonial' 'rhetorics.'

"The job listing reads like that of a typical tenure track English professor opening but specifies that the ideal candidate's background would include an 'active research agenda' in one of a number of specified categories. Aside from 'community writing,' and 'public rhetoric,' the desired topics are largely focused on writing through social justice or identity politics-themed lenses.

"In addition to researchers of 'writing in social justice,' the listing also calls for applicants with a background in 'feminist,' 'latinx,' '(trans)gender,' 'decolonial,' 'transnational,' or 'queer' 'cultural rhetorics.'

"The proposed minimum annual salary for the selected candidate, who will start in August 2019, will be $66,666.60."

It's easier, isn't it, to win by simply defining terms that mandate pre-determined conclusions.
"Last month, Amherst College's office of diversity and inclusion issued a 36-page 'Common Language Guide.' The document seeks to impose left-wing identity politics on the campus through the creation of a common way of talking about the left's favorite issues. The document is truly Orwellian.

"The 'Common Language Guide' isn't easy to find on the internet, but you can access it here. The document consists, as the name suggests, of an endless series of definitions — 36 pages of them.

"Nearly all of the terms are politically charged. By defining them, Amherst's diversity and inclusion gang seeks to foreclose debate."
TTFN.