Another "quick takes" on items where there is too little to say to make a complete article, but is still important enough to comment on.
The focus this time: Oh, the institutional misogyny!
First, a little mood music:
Carrying on…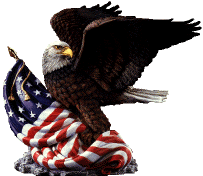 In the U.K., women who are convicted of a crime deemed to not be a "serious crime" will automatically be able to avoid jail.
"Ministers want to 'break the cycle' of sending women to jail after it emerged less than 40 women behind bars in England and Wales have committed a violent offence and most others are serving just a few months for crimes like shoplifting.

"David Gauke will today announce plans for five new residential women's centres where offenders will get help with drug and alcohol problems, educational support and counselling instead of being locked up."
Funny how men don't get the same break… guess they have the privilege of going to jail!

If an adult man had sex with a thirteen year old girl, taking her virginity "on the kitchen floor", said man would be shivved in prison before trial. However, if a woman does it…
"A YOUNG mum who had sex with a 13-year-old boy has walked free from court after being told by the judge to stop inviting 'teenage lads around for parties'.

"A court heard Jordan Lightfoot, 21, had sex with the virgin schoolboy on the kitchen floor at her home in Rhyl, North Wales, in 2016.

"…

"Judge Hale, passing sentence, said it happened during a troubled period of her life when she was living on her own.

"He said: 'You became involved with a group of lads, people who were prepared to befriend you, and you were prepared to befriend them.

"'On these two occasions you engaged in a brief sexual relationship with both of them.

"'There is a disparity of age, they were vulnerable because they were even less equipped than you to deal with the emotional relationships involved. I accept you were immature.'"

Not only can one get out of jail, now one can have a shot at a token appointment on a corporate board as a reward for being (or identifying as) a woman…
"Publicly traded companies based in California would be required to appoint women to the board of directors under a measure on its way to Gov. Jerry Brown's desk.

"The bill mandates that corporate boards include at least one woman by the end of 2019 and as many as three by the end of 2021, depending on size. Companies that fail to comply could face a fine up to $300,000 from the California Secretary of State.

"The Senate approved the bill 23 to 9 to send it to Brown on Thursday. The Assembly narrowly passed the proposal with the bare minimum 41 votes a day earlier. …

"The California Chamber of Commerce opposes the measure, and says it…requires companies to discriminate against qualified men and violates the independent voting rights of corporate boards."
TTFN.