Another "quick takes" on items where there is too little to say to make a complete article, but is still important enough to comment on.
The focus this time: Academia's Super, Thanks for Asking!
First, a little mood music:
Carrying on…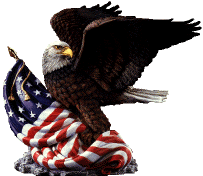 Apparently too many people are reading heteronormativly…
"Princeton University is offering a new course this fall that will teach students about the 'theory, narrative, and aesthetics' of 'queer literatures.'

"According to the official course description posted on the school's website, students will 'both read from various trajectories of queer literature and engage what it means to read queerly' as part of the 'Queer Literatures: Theory, Narrative, and Aesthetics' course.

"'We will consider the historical etymology of the term queer and think through its affiliate terms and acronyms: lesbian, gay, bisexual, and trans,' the description continues. 'We will investigate how discourses of power and institutions of normativity have come up against queer bodies, narratives, and politic—and how such encounters are historically situated.'"
Further: "Being mean to boys is fun and a second-wave feminist duty […]Being rude to men who deserve it is a holy mission" of the assigned readings stated.

Apparently the fact that we are a sexually dimorphic species that reproduces through heterosexual relations is natural and normal does not stop people from trying to declare that it is anything but…
"An advanced political theory course at the University of Massachusetts, Boston seeks to denaturalize heterosexuality from a 'gay affirmative' perspective, according to a description of the course.

"The political science course, 'Queer Political Theory,' says that its 'primary aims are the de-naturalization of (hetero)sexuality and (hetero)normative gender categories, identities, and expression,' according to an online description of the class."

Not even the Bible and theology is safe from the queering of anything and everything.
"This fall, Eugene Lang College will offer a course titled 'Queering and Decolonizing Theology,' where students will explore topics such as 'the sexual ethics and ritualization found in the S&M community,' and 'transgender Christs.'

"…

"Similarly, students at Harvard Divinity School will be able to attend a course on 'Queer Theologies, Queer Religions' this fall, which will explore the 'project of "queer theology"' and how it relates to 'larger aspirations of queer religion or spirituality in America.'

"…

"Swarthmore College students, meanwhile, will survey 'queer and trans readings of biblical texts' during a course titled 'Queering the Bible,' which will introduce them to 'the complexity of constructions of sex, gender, and identity in one of the most influential literary works produced in ancient times.'

"…

"The University of San Francisco is also getting into the act with a course on 'Christian Feminist Theology' that aims to 'develop an understanding of how feminist scholarship provides one fruitful means towards reappropriation of central Christian insights about God.'

"…

"In a similar vein, students enrolled in the University of Pennsylvania's 'Gender, Sexuality, and Religion' course 'will read religion through a variety of feminist and queer theory lenses- exploring the key characteristics of diverse feminist analyses of religion, as well as limits of specific feminist approaches.'"
TTFN.