Another "quick takes" on items where there is too little to say to make a complete article, but is still important enough to comment on.
The focus this time: From each according their means to all Nomenklatura according to their want.
First, a little mood music:
Carrying on…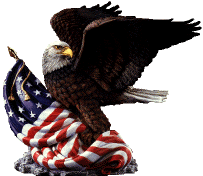 One can always tell if they are part of the new Nomenklatura or the new Kulak class by whether their speech is "free speech" or "hate speech"…
"A socialist student group at Iowa State University has repeatedly made threatening comments about conservatives on social media, but the school says the comments are protected speech.

"In one recent tweet, the school's Young Democratic Socialists of America (YDSA) chapter called for the hanging and extermination of all 'capitalists.'

"'The left has done a good job radicalizing juggalos, weebs, furries, but I will not rest until 'hXc' stands for hang+Xterminate capitalists,' the group wrote in an October 4 tweet that has since been deleted.

"After students brought the tweet to attention of the university, it replied via twitter by stating 'this falls under free speech' and then offering available 'resources' to student if they 'feel threatened or harassed.'"

And, unsurprisingly enough, fantasy "systems of oppression" are based on fantasy academic nonsense!
"The University of California-Davis Humanities Institute is running a multi-year research initiative regarding 'Racial Capitalism,' but has yet to actually define the term.

"The program is one of four ongoing 'Mellon Research Initiatives' at UC-Davis sponsored by the Andrew W. Mellon Foundation, each of which receives 'a generous multi-year funding package that supports a two-year postdoctoral fellow, three years of event programming, and recruitment and research awards for graduate students,' according to the university.

"The initiative was originally launched in Fall of 2017, but the UC-Davis Humanities Institute has highlighted it as a main focus of research this year."

How to correct this?
By racial distribution of wealth, of course!!1!
"In an effort to support illegal immigrants enrolled at UCLA, its student government recently allocated $100,000 to help fund the public university's Undocumented Student Program.

"…

"The student government currently has a large influx of cash in its surplus coffers due to an accounting error, and its leaders chose to give a huge chunk of that money to undocumented students, the Bruin reported."
I declare fiscal shinanigans!
TTFN.