Another "quick takes" on items where there is too little to say to make a complete article, but is still important enough to comment on.
The focus this time: The Left Believe Women Can't Think
First, a little bit of mood music:
Carrying on…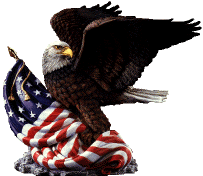 Apparently the stereotypical "emotional woman" is no longer a stereotype, but rather a "way of knowing" that will battle the very tool of White Supremacy: Logic and reason.
"A professor at the University of New Mexico (UNM) has called for professors to value 'emotion as knowledge' to fight white supremacy and promote social justice.

"Writing in the journal Whiteness and Education, UNM Research Assistant Professor Hope Kitts argues that 'valuing emotion as knowledge' is a key way professors can promote social justice, especially if and when students are made to feel 'uncomfortable.'

"Making students uncomfortable is a key strategy during the process of 'interrogating whiteness' and 'deconstructing hegemonic white identity,' she writes, asserting that the approach could be carried out in any class, regardless of subject matter."

Apparently science is no longer about the truth, but about slavery in service to "social justice".
"Scientific inquiry has long been considered a stalwart of observation and objectivity, but one effort underway by some researchers prioritizes applying a "critical social justice lens into science," according to an upcoming event at UC Santa Cruz.

"The event, what organizers dubbed 'Feminist Science,' describes the effort as a method that infuses social justice, inclusion and equality into science to advance progressive social change.

"'Research Justice 101: Tools for Feminist Science' will be hosted at the Northern California school next week and teach researchers how to 'practice a socially just science,' according to the event's description on the university's website. Researchers at UC Berkeley and other nearby schools have been invited to attend."

Of course, even geography is used as a tool of The Patriarchy™, which modern academics must resist!
"The Dartmouth College library recently published a new guide for students explaining how scholars are using feminism to contravene 'masculinist' practices in geography research.

"Feminist Geography refers to the 'application of feminist theory and methodologies to understanding human geography,' the Dartmouth College guide explains, adding that its goal is to 'investigate, reveal, challenge, and change gendered divisions in society.'

"Viewing geography through a feminist lens is crucial since gender inequalities 'often manifest themselves as spatial divisions with men and women having different patterns of spatial activity, behaviour, and experiences of place,' the guide adds."
TTFN.