Shot:
"Shocking figures reveal there's a machete attack every 90 minutes in Britain.

"It's emerged that in the last 2 months of 2017, police dealt with 928 crimes involving a machete – that's an average of 15 a day, or 1 every 90 minutes.

"London was the worst affected – 425 of the attacks happened in the capital, 99 in Greater Manchester, 77 in the West Midlands and 29 in both Merseyside and West Yorkshire.

"It marks a steep increase from just 3 years ago when there were 100 machete attacks a month."
"Police said a woman shot a man who allegedly threatened her with a hatchet outside of a store on Tucson's south side Friday night.

"The Tucson Police Department said officers responded to the area of south 6th Avenue and east Pennsylvania Drive around 8:40 p.m. for a report of a shooting. Police arrived at the scene and located a man on the ground with an obvious gunshot wound, TPD said."
Because a firearm isn't currently legally available, such as for law-abiding subjects of the U.K.…
Nothing stops crime and violence like banning guns. pic.twitter.com/5YAIEjnLL6

— Sara Miller (@Millerita) April 20, 2018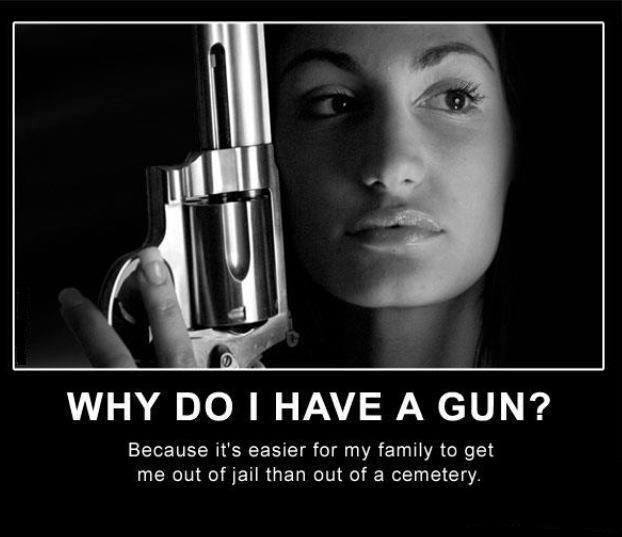 cc: Mayor of London.