Aside from legitimate cases of mental illness and an increasingly larger number of young people who have been indoctrinated, the entire "trans" phenomena is, to a large degree, about legitimizing perversion.
A few years ago, a grown man claimed to literally be a little girl, begging the question: Can we finally call it perversion now?   Now, the idea that one can be "trans-aged", being a person of one age living in the body of a person of another age (much like a person identifying as a woman but actually being a man), is being used as a legitimate excuse by a thirty-eight year old man who molested three children as young as six years old.
"A Chicago man accused of sexually assaulting two six-year-olds and an eight-year-old on repeated occasions, told police officers that he's really 'a 9-year-old trapped in an adult's body,' prosecutors revealed on Wednesday.

"Thirty-eight-year-old Joseph Roman is charged with repeated predatory criminal sexual assault. The numerous attacks began in 2015 and continued until earlier this month.

"Roman has reportedly confessed to some of the attacks to authorities. His victims were the daughters of his friends."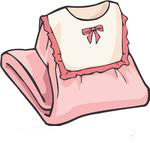 But no slippery slope here, amirite?