Another "quick takes" on items where there is too little to say to make a complete article, but is still important enough to comment on.
The focus this time: "Free Healthcare" is great… if you are healthy.
Hat Tip to Insureblog for bringing these items to our attention.
First, a little bit of mood music:
Carrying on…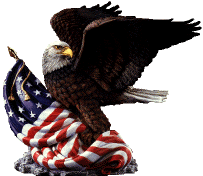 We are often told that without nationalized healthcare, poor people won't be able to get the treatment they need. Turns out that socialized healthcare is even worse:
"Waiting for treatment has become a defining characteristic of Canadian health care. In order to document the lengthy queues for visits to specialists and for diagnostic and surgical procedures in the country, the Fraser Institute has—for over two decades—surveyed specialist physicians across 12 specialties and 10 provinces.

"This edition of Waiting Your Turn indicates that, overall, waiting times for medically necessary treatment have in-creased since last year. Specialist physicians surveyed report a median waiting time of 21.2 weeks between referral from a general practitioner and receipt of treatment—longer than the wait of 20.0 weeks reported in 2016. This year's wait time—the longest ever recorded in this survey's history—is 128% longer than in 1993, when it was just 9.3 weeks.

"…

"Patients also experience significant waiting times for various diagnostic technologies across the provinces. This year, Canadians could expect to wait 4.1 weeks for a computed tomography (CT) scan, 10.8 weeks for a magnetic resonance imaging (MRI) scan, and 3.9 weeks for an ultrasound."

But that's just because you force people into a socialized healthcare system… you can't force doctors and nurses…
"The NHS is 'haemorrhaging' nurses with one in 10 now leaving the NHS in England each year, figures show.

"More than 33,000 walked away last year, piling pressure on understaffed hospitals and community services.

"The figures – provided to the BBC by NHS Digital – represent a rise of 20% since 2012-13, and mean there are now more leavers than joiners.

"Nurse leaders said it was a 'dangerous and downward spiral', but NHS bosses said the problem was being tackled."

And it turns out that "free" ain't necessarily free…
"More than six in ten doctors want to introduce charges for some patients, including fees for overseas patients attending Accident and Emergency units, a survey shows.

"Ministers recently introduced 'upfront' hospital charges for patients receiving planned treatment, if they are not eligible for free care.

"…

"[A] poll [of 583 doctors] showed doctors were increasingly open to more radical ideas of how to fund a service which was struggling with current funding, he said.

"The poll also found that more than a third of those backing charges wanted to see them for A&E visits as a result of alcohol abuse.

"And 29 per cent wanted to see charges when attendances were linked to drug problems, the poll by website Doctors.net and technology agency M3 Group found."
TTFN.