Another "quick takes" on items where there is too little to say to make a complete article, but is still important enough to comment on.
The focus this time: You can trust US, comrade!
First, a little bit of mood music:
Carrying on…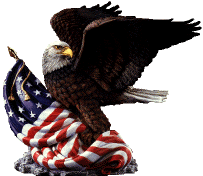 On college campuses, men are guilty, even if their purported victims claim otherwise:
"A former football player was 'railroaded' by a 'rogue' Title IX office at the University of Southern California, according to a surprising source — his alleged 'victim.'

"Zoe Katz, the captain of USC's women's tennis team, is accusing the university of not only ignoring her protestations that her boyfriend Matt Boermeester didn't assault her, but threatening her for speaking up."
Further, Miss Katz noted the pressure on her to lie:
"'I was told that I must be afraid of Matt, which I definitely was not and am not," Katz wrote in her statement denouncing USC. 'When I told the truth about Matt, in repeated interrogations, I was stereotyped and was told I must be a "battered" woman, and that made me feel demeaned and absurdly profiled.'

"Instead she fears 'further' retaliation from USC's Title IX office, which she says isolated her by prohibiting her from speaking with Boermeester and even her own friends"

Real violence by real rapists, on the other hand, is protected by campuses as seen by their willingness to disarm the prey in order to make the prey ever more tempting…
"Three years ago, Shayna Lopez-Rivas was sexually assaulted on Florida State University's campus. Today she's advocating for campuses to allow permitted students to carry guns on campus, so they can protect themselves from an assault like the one she went through.

"'He had a knife, I had pepper spray,' Lopez-Rivas told News 4 JAX. 'And even though I ran for blue lights that are scattered all around, [he was] faster, stronger, and I did not win. . . The way that I carry [my gun] now, I would have been able to prevent what happened to me.'"

But in the end, they don't care just as long as the enemies are educated that it really is all their fault…
"Antifa-supporting students from Clemson University recently expressed their political sentiments by openly mocking the Victims of Communism Memorial on social media.

"'Victims of Communism Memorial (2017),' and '#NewProfilePic,' Clemson Students for a Democratic Society (SDS) President Dawn Lifsey captioned a photo, via Facebook and Twitter respectively, waving an Antifa flag in front of the memorial.

"…

"Responding to the photo on both platforms, Lifsey wrote, 'This is the victims of communism memorial btw lmao,' explaining that the Antifa flag was borrowed, "from folks who were at the Juggalo March for this hilarious purpose.'

"…

"According to the Victims of Communism (VOC) website, the memorial 'was authorized by a unanimous act of Congress, which was signed by President Bill Clinton on December 17, 1993.' The memorial is privately funded, and was dedicated by President George W. Bush in June of 2007.

"'From the famines, purges, and gulags of Soviet Russia to Mao's Great Leap Forward and the Killing Fields of the Khmer Rouge—from the 1989 Tiananmen Square Massacre to the Castro regime's 2012 murder of Oswaldo Payá—communists have killed more than 100 million people,' the VOC proclaims."
Aren't you proud, comrade?
TTFN.