A shirt maker who refused to make a shirt with a message that he had qualms was attacked by so-called Kentucky Human Rights Commission because the shirt he refused to print endorsed a doubleplusgood message of queerness. This was appealed to the Kentucky Court of Appeals based on the idea that a political message is not concomitant with a persons sexual orientation.
That shirt maker has won a victory for free speech.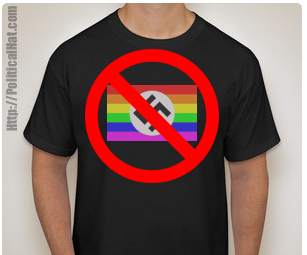 This has already dragged on over many years, and the resources of the allegedly unprivileged and dispowered are seemingly unlimited, while the resources of a small business owner are very finite, so this is likely far from over in the long run.
Still, a victory for sanity and the 1st Amendment is worth celebrating.