Another "quick takes" on items where there is too little to say to make a complete article, but is still important enough to comment on.
The focus this time: "Think as I think" said a man, "or you are abominably wicked; you are a toad."
First, a little mood music:
Carrying on…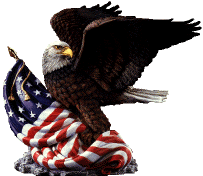 Wearing a fun or frivolous costume is now punishable at Tufts University if it runs counter to approved expression that is consistent with the pre-determined Politically Correct narrative.
"Members of Tufts University's Greek system have been told they could face 'serious disciplinary sanctions' — including a possible investigation by the campus police — for wearing Halloween costumes that offend peers or make the campus community 'feel threatened or unsafe.'

"The warning was part of a letter to the presidents of fraternities and sororities on campus signed by various Greek Life council leaders, who asked the chapter presidents to relay the message to their members.

"The letter stated in part that 'Greek Brothers and Sisters have worn costumes that appropriate cultures and reproduce stereotypes on race, gender, sexuality, immigrant or socioeconomic status. Outfits relating to tragedy, controversy, or acts of violence are also inappropriate. … It is our mission to promote spaces that allow members of the Tufts community to have fun without feeling as though any part of their identity is being misrepresented or targeted.'

"The letter went on to warn 'there are consequences for wearing an offensive costume.'"

When you give authorities broad authority to determine if something is acceptable or not, you've abandoned objectivity and enabled misuse of power to censor dissent.
"Bracing for a day of canvassing and promoting liberty, Winski headed out Aug. 30 to collect signatures and gauge interest in starting a Young Americans for Liberty (YAL) chapter, accompanied by Abe Alassaf, a field representative for the conservative Leadership Institute.

"Inside Falcon Hall, FSU was hosting its annual student organization fair. Outside, Winsky didn't last an hour before campus police told him and Alassaf to stop.

"'While campus security seemed sympathetic to his efforts, they explained that the student fair activities are the discretion of the police, and Winsky was too "outgoing" in his efforts to collect signatures,' YAL Director of Communications Matthew Boyer said in a statement."
Why was this #Problematic? Because some students were "freaked out"… and thus helped justify shutting down the petitioning.

Ultimately, this isn't just about expression, but controlling thought itself:
"Indeed, to forbid people from articulating beliefs and peacefully acting consistently with those beliefs is, at its core, an attempt to forbid the beliefs themselves. As the Supreme Court has held, 'First Amendment freedoms are most in danger when the government seeks to control thought…The right to think is the beginning of freedom, and speech must be protected from the government because speech is the beginning of thought.'

"It's one thing to have guiding moral principles. It's another thing entirely to be able to express those principles and allow them to guide your actions."
Case in point:
"Shortly after launching their expressive enterprise, Breanna and Joanna learned that a law in Phoenix requires them to create artwork expressing messages that violate their sincerely held beliefs. This includes artwork celebrating and promoting a same-sex marriage.

"While Breanna and Joanna gladly serve all individuals regardless of their sexual orientation, the pair believe that only marriage between a man and a woman is consistent with God's plan for marriage and, therefore, they cannot in good conscience promote a same-sex marriage through their own artistic expression. The problem is, according to the Phoenix law they must."
Of course, only those who want to express #thoughtcrime or refuse to utter #truespeak seem to be targeted…
TTFN.