News of the Week for February 12th, 2017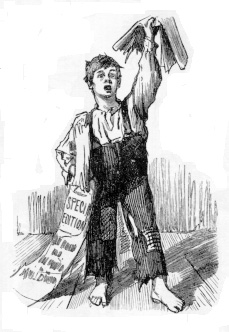 Gun Rights
I Watched "John Wick 2" And Now I Want To Kill Absolutely Nobody
So last night I took some "me" time and got away to indulge in a movie.
Hide the Decline
Environment &
"Green Energy"
NOAA agrees to review scientist's claim that data manipulated to discredit warming "pause"
Agency "stands behind its world-class scientists" as debate rages over 2015 "pausebuster" study
Obamacare
Government in Healthcare
Video Exposes Planned Parenthood's Abortion Quotas
A new video released by pro-life group Live Action reveals that Planned Parenthood has long been imposing abortion quotas on its clinics nationwide, incentivizing its workers to convince women to terminate their pregnancies. In an interview with Live Action, a former Planned Parenthood manager and a former clinic nurse explain how these quotas were enforced by upper management.
We Hear You: From Obamacare to Affordability and Choice for Consumers
The Obamacare regulations seem to have completely ignored the serious comments advising the government to stop, slow down, make major changes. The contraceptives mandate and transgender mandate are huge mistakes, ignoring the science that shows that the premises upon which these mandates are based are faulty.
Impact of Decades of National Health Care
National health care is a universal right? At least that is what some people think they want.
War & Terror
Senator: U.S. Falling Behind Russia in Arctic Region
Likens build-up in region to Chinese aggression in South China Sea
Judge Robart's national security expertise
Judge James Robart, of the U.S. District Court for the Western District of Washington State, believes there is no basis for President Trump's executive order temporarily suspending non-American entry from seven terrorism-plagued countries.
Middle school teacher with history of instigating violence plays key role in Berkeley riot
A Berkeley middle school teacher who was accused of instigating a violent clash with neo-Nazis in Sacramento this summer is back at it, recorded in a deranged rant at a Berkeley protest against Milo Yiannopoulos shortly before violence erupted Wednesday.
Why UC police let anarchists run wild in Berkeley
When it comes to its treatment of anarchist protesters like the ones who trashed Sproul Plaza the other night, UC Berkeley's attitude amounts to this: We'd rather deal with broken windows than broken heads.
Trump Admin Eyes Opportunity to Squash Iran, China, N. Korea Missile Threats
Congressional allies want wholesale revamp of U.S. missile defense systems
Police investigate explosion at Norwegian asylum centre
Bergen Police on Wednesday were investigating the cause of an explosion at the Ytre Arna asylum centre the previous evening.
Venezuela may have given passports to people with ties to terrorism
The stunning postcard-perfect vista surrounding Misael Lopez in this town about one hour from Madrid belies his constant anxiety, even fear.
Navy sailor: "I'd spit on the flag and burn it"
Micqaella O'Shane appears to have dropped a photograph of her in uniform on her Facebook page and used that to support her offensive comments about our Australian flag. But sacking her might upset the female indigenous recruitment pool.
MajGen Hal Moore, Commander of 1st Bn, 7th Cavalry in Ia Drang Fight, Dies at 94
Major General Harold G. "Hal" Moore US Army (Ret.), famous for his command of the 1st Battalion of the 7th Cavalry during the November 1965 battle of Ia Drang, has died at the age of 94.
National
Rogue Federal Bureaucrats Threaten Trump's Agenda
Recent scandals in the Department of Veterans Affairs and the Internal Revenue Service demonstrated that it's almost impossible to fire federal employees, many of whom reportedly intend to go rogue by not implementing President Donald Trump's agenda.
Bad blood in the Nevada Senate
On the first day of the 2017 Legislature, the new Democratic leaders of Nevada's Assembly and Senate showed they'll pursue similar agendas in much different ways.
Flight Attendants Shown How to Spot Human Trafficking
Attendants have helped many victims.
Nationwide strike against Trump planned for February 17 gains traction
In a piece she wrote for The Guardian last month, novelist Francine Prose posited that President Donald Trump's executive order barring immigrants from seven majority-Muslim countries from traveling to the U.S. for 90 days called for more than simple protests: "Trump's actions warrant a general national strike," the headline read. Now that idea is gaining support online.
Bay Area Conservatives Keep Meetups Secret Fearing For Their Safety
Some East Bay conservatives say they live a secret life. They can never tell anyone what they really feel like in fear of their safety.
NC school district latest to offer "free" breakfast, lunch, dinner to all students
Students in Thomasville City Schools now have access to government provided breakfast, lunch and dinner.
Teachers union stuffs student backpacks with flyer attacking Trump nominee
A New York parent is sounding off after her son came home from school with a flyer to "help us shield our students and schools from President elect Donald Trump and Education Secretary Betsy DeVos!"
Report: Anti-Trump protesters blocked an ambulance containing a "critically-ill patient"
Anti-Trump protesters in New Haven, Connecticut blocked a roadway and reportedly delayed an ambulance with a critically-ill patient from reaching the hospital in a timely manner.
Obama Pentagon Official Suggests Military Coup to Stop Trump
A former official in the Obama Pentagon suggested in an op-ed that the military may have to defy "insane" orders by President Trump.
Student government rejects pro-capitalism club: It's "against humanity" to allow it
Group's support of "American Exceptionalism" also cited as reason for denial
Crazy Florida Strikes Again: Casey Anthony Seen Protesting Against President Trump At Mar-A-Lago
Welcome to 2017 which is going to challenge 2016 for surrealism. Dubbed the "most hated mother in America," Casey Anthony is infamous for being charged with the murder of her two-year-old daughter. In what many describe as a case of prosecutorial overreach, Anthony was indicted on first-degree murder charges, with the state seeking the death penalty. Casey was acquitted. The case also shot Nancy Grace to the kind of fame so many of us wish, never happened.
"Leftist Fight Club" trains UCF students to fight Republicans
The "Knights for Socialism" group at the University of Central Florida (UCF) held a workshop Sunday to teach left-wing students how to "BASH THE FASH" with a "Leftist Fight Club" open to everyone but Republicans.
Appeals Court Rejects Immigrants' Right to a Lawyer in Expedited Cases
Judges uphold deportation of a Mexican immigrant who had argued for right to hire legal counsel
Pence Casts Historic Tie-Breaker to Confirm DeVos for Education
Vice President Mike Pence made history Tuesday by breaking a tie in the Senate to confirm Betsy DeVos as U.S. education secretary.
UC Berkeley Rioter Identified As University Staff Member
A demonstrator who participated in the riot outside of Milo Yiannopolous' scheduled talk at UC Berkeley last week has been identified as a university staff member.
Huge Fireball Meteor Lights Up Sky Over Illinois
The space rock created a sonic boom, and pieces of it crashed into Lake Michigan.
Rahm Emanuel: Too many Dems care more about being right than winning
Mayor Rahm Emanuel has warned Democrats they need to "take a chill pill" and realize that they are not going to take back national power anytime soon.
SF reaches deal for free tuition at City College
City College of San Francisco will be free of charge to all city residents under a deal announced Monday by Mayor Ed Lee and Supervisor Jane Kim that college trustees hope will lead to an enrollment jolt and more state funding for the school.
Leftists Threaten to HOMESCHOOL Their Kids in Protest of Trump's Education Secretary
In a tizzy after Betsy DeVos was confirmed as President Trump's Sec. of Education, liberals on Twitter started considering the merits of homeschooling for the first time.
Warn the Title IX office: Joe Biden named professor at University of Pennsylvania
So this is what the satirical Onion meant when it "reported" that Joe Biden was "making plans to go completely legit" after his vice presidency concluded.
Twitter account that shares laughable left-wing papers says it's defeated all doxing attempts
"Remember that 2017 is only a social construction"
Campus "social justice conversation" devolves into whinefest over Trump, Milo, College Republicans
"When I got a pacifier handed to me I was pretty uncomfortable"
Senate Republicans targeting legal immigration
President Donald Trump and certain members of the U.S. Senate are now going after legal immigration. Arkansas Senator Tom Cotton tells Politico he and Georgia Senator David Perdue are going to propose legislation to make it harder for foreigners to get a visa.
Elizabeth Warren rebuked, barred from speaking to Senate about Sessions
Sen. Elizabeth Warren, trying to stake her claim as the left's darling for purposes of the 2020 presidential race, was delivering a rant against her colleague, Sen. Jeff Sessions. Warren asserted that "to put Senator Sessions in charge of the Department of Justice is an insult to African-Americans."
Trump attacks judges weighing travel ban
President Trump on Wednesday went after a panel of federal judges weighing whether a court order blocking his travel ban should be lifted.
Was Buffalo mom jailed over homeschooling decision?
Single mother Kiarre Harris started researching homeschooling last November. She says her two elementary school aged children weren't excelling at their failing Buffalo Public Schools.
Mother Jones proves Keith Ellison lying about his Farrakhan history
"European white Jews are trying to oppress minorities all over the world … Keith would go on all the time about 'Jewish slave traders.'"
Rep. Massie Introduces Bill to Eliminate Education Department
A waste of billions of dollars.
Republicans Discuss Personal Safety Concerns as Protests Grow Increasingly Violent
"How far will the progressive movement go to try to intimidate us?"
Quickly Build Massive Network to Combat Voter ID Laws
Another nonprofit launched with overlapping board members of other prominent liberal groups to fight Republican efforts
Prof: "people are going to die" because of white Trump voters
Shortly after the shocking election of Donald Trump, one professor at Saint Joseph's University used his platform to announce that he has no sympathy whatsoever for struggling "white voters."
Students under investigation for chanting "Build That Wall!"
Some students at Saint John's University in Minnesota are under investigation for chanting "build that wall" on a campus bus.
Survey: Fewer than half of high school students say people should be allowed to say "offensive" things in public
Is this glass half empty or half full? On the one hand, the percentage of students who say that people should be able to express unpopular opinions is up considerably over the past 13 years.
Chuck Schumer in 2013: The President "deserves his choices"
Accused Republicans of holding government hostage under Obama.
Rep. Rohrabacher Introduces "Respect State Marijuana Laws Act"
During the Obama administration, eight states, plus the District of Columbia, legalized marijuana for recreational purposes. Dozens more passed laws regarding marijuana use for medicinal purposes.
Residential Advisor Loses Job Because She Didn't "Demonstrate a Commitment to Social Justice"
She liked to "play devil's advocate." That was a bad thing.
Breitbart's Milo Yiannopoulos inspires Tennessee "free speech" bill
Inspired by a Breitbart News editor whose speeches have spurred protests at colleges across the country, state lawmakers on Thursday touted a bill that they said would protect free speech on Tennessee campuses.
GM Salmonella destroys cancer
A genetically modified bacterium destroys tumors by provoking an immune response, according to a study published Wednesday.
9th Circuit: Trump's Immigration EO Still Subject to Restraining Order
Outrageous decision effectively extends Due Process rights even to persons abroad who haven't even applied for visas yet.
9th Circuit Stay Decision – Trump Immigration Executive Order by Legal Insurrection on Scribd
Coretta Scott King Thanks Sen. Jeff Sessions for Rosa Parks Library
The left is buzzing about Sen. Elizabeth Warren's racial quackery on the Senate floor during a discussion of fellow Senator Jeff Sessions' nomination for attorney general. Sessions, who worked alongside Senate Democrats for decades, has apparently morphed into a virulent racist. Or perhaps he was always a racist and his race-obsessed, media-hungry adversaries just never saw fit to mention it.
Grand Prairie woman guilty of voter fraud
A Tarrant County jury found a Grand Prairie woman guilty Wednesday of two counts of illegal voting and is set to resume deliberations in the punishment phase of her trial Thursday morning.
Trump hints at new travel order coming next week
President Trump said Friday he will take action as soon as next week to bolster national security in response to a court ruling blocking his travel ban.
Fear spreads in L.A. after immigration "raid," advocates claim. Officials say arrests are "routine."
The panicked emails and phone calls began streaming in from community members at about 11 a.m. Thursday morning, inundating Los Angeles immigration lawyers with far more cases than usual. Immigrant advocate groups claim that more than 100 people had been taken into custody by federal immigration officials in Southern California Thursday, indicating a "coordinated sweep" in arrests and heightening fears that Donald Trump's promise to crackdown on deportations had begun to take effect.
Democrats Go On Offense Around The Country Against Trump And To Save ObamaCare
Channeling the 2009/10 opposition to the passing of the Affordable Care Act, supporters of the law are mobilizing and making themselves heard at congressional town halls across the country.
Student whistleblower: Diversity class presents multiple "isms" as fact without allowing debate
What does a fictional "Normal University" look like?
Shapiro to pro-transgenderism student: "Why aren't you 60?"
Transgenderism and pro-abortion advocates at Ferris State University in Big Rapids, Michigan were shown a contrarian perspective on Thursday during a Q&A session with Daily Wire Editor-in-Chief Ben Shapiro.
Maple syrup spill shuts down Vermont highway
Drivers in Vermont found themselves in a sticky situation after a maple syrup spill shut down a local highway.
Jerry Brown requests presidential disaster declaration for January storms
Gov. Jerry Brown has asked President Donald Trump to declare a major disaster for the state because of damage caused by powerful storms last month, with Friday's request an initial step in seeking federal aid.
Nine Senate Democrats Say Gorsuch Deserves a Vote
In the past week or so, nine Senate Democrats have stated that Judge Neil Gorsuch deserves an up-or-down vote in the Senate — implying that they would not vote to support a filibuster to block his nomination.
"Indivisible," With Ties to George Soros, Sows Division Against Trump, GOP Lawmakers
Democrats who used to work on Capitol Hill are helping to disrupt Republican lawmakers' town hall meetings across the country through a nationwide effort to oppose and "resist" President Donald Trump's agenda.
"Black-on-black murder is not a thing," Regis presenter claims
Regis University is concluding its "Anti-Oppression Week" programming, which included a "space only for people of color" and events condemning and events on white privilege, police violence, "gendered language," and more.
CA State Senator admits half of family under deportation threat
State Senator de Leon has been "leading the fight" to make California sanctuary state
Lena Dunham Declares White Women Need "Enlightening" by Feminists
Pudgy tattoo-covered multimillionaire liar Lena Dunham did an interview on ABC's The View, explaining what's wrong with women:
Doll based on transgender teen to debut at New York Toy Fair
A New York doll maker says it will be selling what it believes is the first transgender doll on the market.
Georgetown Islamic Studies Professor: Slavery OK, So is Non-Consensual Sex
A professor at Georgetown University is teaching his students that men do not need consent to have sex with women, and that slavery is justifiable under Islamic teachings.
UN Erupts in an Uproar < A new administration in disarray botches one of its first big moves, gets overruled, and then cries foul. Sounds familiar? Welcome to the United Nations under Secretary General Antonio Guterres.
Black Lives Matter co-founder appears to label white people "defects"
A co-founder of Black Lives Matter Toronto argued that white people are "recessive genetic defects" and purportedly mused about how the race could be "wiped out" according to a post on what appears to be her Facebook page.
A Newly Discoverd Mineral Can Convert Movement, Sunlight and Heat Into Electricity at the Same Time
Many forms of energy surrounds us every day and most of it is not being put to good use. Your own movements, sunlight and the heat in a room are all energy sources that could potentially power wearable and portable gadgets, ranging from smart watches to biometric sensors.
Bucknell prof: If you invite Milo Y. to campus you should pay a "steep and lasting price"
An economics professor at Bucknell says the "racist and fascists" who invite conservative firebrand Milo Yiannopoulos to campus should have a "steep and lasting price" levied on them.
Conservative professor calls for creating a counter-culture
"We have forgotten how to make the wheel so we have to reinvent it"
Economy & Taxes
"Right-to-work" movement claims victory in Missouri, eyes NH next
Republican Gov. Eric Greitens signed legislation on Monday making Missouri the latest "right-to-work" state, as the growing movement sets its sights next on New Hampshire – hoping to break into one of the labor unions: last remaining strongholds.
Will the House GOP Border Tax Survive?
Businesses know the consumer will end up paying big time.
How Econ Textbooks Sanitize the Horrors of Communism
When I was first learning economics, I was surprised by how pro-communist many economics textbooks were. I don't mean, of course, that any economics textbook ever said, "Communism is good." What I mean, rather, is that textbooks were very positive relative to communism's historical record. Indeed, many seemed deeply ignorant of actual communism, basing their assessment on second-hand information about communists' stated intentions, plus a few anecdotes about inefficiencies. Many textbook authors were, in a phrase, communist dupes: Non-communists who believe and spread a radically overoptimistic image of communism.
International
Marine Le Pen is winning votes by pushing rhetoric that caused France's problems
Protectionism inflicts the greatest harm on the least well off – who are often, paradoxically, its supporters.
Italy Appears On Course to Leave the EU
Is Italeave fast approaching? From the looks of it, it could be!
Muslim Brotherhood Making Inroads in Germany, Says Senior Intel Official
Islamist group buying properties, setting up mosques all across the eastern German state of Saxony
Preacher locked up for hate crime after quoting the Bible to gay teenager ?share
A Christian evangelist was accused of a hate crime and locked up in a cell after preaching from the Bible to a gay teenager.
Barbara Kay: How long until my honest criticism of Islamism constitutes a speech crime in Canada?
Words matter. We've heard the dictum often since the Quebec City mosque massacre. Yes, they do. In fact, the statement "words matter" matters. In my experience it is either a rebuke to those who argue for the widest possible latitude in speech freedoms, or a preamble to proposing speech limitations.
UK govt "does not believe" in second Scottish referendum
The British government "does not believe there should be a second referendum" on Scottish independence, Prime Minister Theresa May's spokeswoman said Wednesday, following reports that she is making contingency plans for another vote.
Brexit vote: Theresa May wins Commons approval to trigger Article 50 as Labour's Clive Lewis resigns
Remainers had hoped it would be the night when they finally made a dent in Theresa May's Brexit plans as they put forward a bewildering array of new clauses and amendments to the Article 50 bill.
Army Takes Over Brazilian State's Security to Combat 'Purge'-Like Violence and Mayhem
Six days ago police officers walked off their jobs in Espírito Santo, Brazil, and now gangs wielding guns and machetes are running wild in the streets, leaving some terrified residents afraid to leave their homes.
Diet Deficiency Can Lead to Cannibal Hamsters
A new study may explain why the rodents are declining in western Europe
Universal basic income "useless", says Finland's biggest union
Since January, some unemployed Finns have been receiving a stipend of €560 (£477) per month; amount isn't means-tested and is paid regardless of whether recipient finds a job
Amazing Tokyo restaurant offers all-you-can-drink beer plans starting at less than a buck
So when we heard about a Japanese restaurant chain that offers all-you-can-drink beer, wince, and shochu cocktails for "one coin," we were pretty excited. Then, when we found out that prices for the deal start at just 100 yen (US$0.86), we were out the door.
92% of German "anti-fascist" protesters still live with their Mum
A new study published by the German tabloid Bild concluded that 92 percent of those suspected of violent crimes at left-wing demonstrations still live with their mum and dad, or as the Germans blissfully say it "(…) wohnen noch bei Mutti."
Canadians deeply dislike Trump, but prefer him to Trudeau on economy, security: poll
Despite deep overall disapproval of U.S. President Donald Trump, Canadians prefer Trump's approach to managing the economy and national security over the approach of Prime Minister Justin Trudeau, according to a poll taken on the eve of Trump's inauguration.
Whites are dying in Zimbabwe and African countries because they are … white
Zimbabwe under Mugabe's bloody dictatorship (which is a Marxist and devout love of the times of the USSR), have had a policy of killing white farmers.
Iran, Sweden sign five documents of cooperation
President Hassan Rouhani says the European Union should buttress the bloc's banking relations with Iran so as to optimize the opportunities provided by the country's 2015 nuclear deal with Tehran.
Sex ring horror show
For Lily, the nightmare started at 11-years-old.
Opinion
Executive Power Run Amok
Faced with President Trump's executive orders suspending immigration from several Muslim nations and ordering the building of a border wall, and his threats to terminate the North American Free Trade Agreement, even Alexander Hamilton, our nation's most ardent proponent of executive power, would be worried by now.
The Lunatic Left's "Education" Asylums
Campus liberals suffer delusions in the Trump age.
The Blood Libels of the Left
Contrary to assertions by useful idiots like Robert Reich that the Berkeley riots were the work of paramilitary right-wingers, it has become increasingly evident that black-clad Antifa anarchists coordinated with Bay Area community activists and UC Berkeley student groups to orchestrate the violent protests against Milo Yiannapolous. The Antifa rioters are the same mask-wearing, black-outfitted, Molotov cocktail-throwing, fire-burning, stick-carrying pugilist punks featured in The Occupation Manifesto and The Occupation Devolution videos chronicling Occupy Oakland in 2011.
Why the education establishment so loathes Betsy DeVos.
One of the painful realities of our time is that most public schools in most low-income, inner-city neighborhoods produce educational outcomes that are far below the outcomes in other neighborhoods and especially in more affluent neighborhoods.
This Was The Dumbest Thing Said in Politics This Week
Steve King was on CNN yesterday to explain to us all that Vladimir Putin is no real danger to free speech because, hey, Garry Kasparov is still alive!
Is It Time To Push Back Against Resist We Much Progressives?
Swamping Congress with phone calls and engaging at town halls works
Approve the Cabinet
There is no serious case against DeVos, Price, or Mnuchin.
Rediscovering States' Rights
Democrats used to be the party of states' rights. They used the principle to justify slavery and Jim Crow (they were always the party of racial division, except that back in the 19th Century and the first part of the 20th Century, their preferred race was white people), but at least they believed in states' rights.
The Trouble with Nationalism
Seeing ethnic nationalism as the only form of bad nationalism is a mistake.
Let Us Now Praise Homemakers fullscreen
Attempts to make them get jobs are wrongheaded.
What Ruth Bader Ginsburg Gets Wrong About the Electoral College
Since President Donald Trump defeated Hillary Clinton in the November presidential election without winning the popular vote, there have been almost unending calls from the left to eliminate the Electoral College.
In Rejecting Refugee Priority, Middle Eastern Christians Act Like Abuse Victims
Not only do these Christians have hundreds of years of oppressed mentality to overcome, but Muslims, just like wife-beaters, increase their wrathful acts upon their victims when they seek help.
Lady Gaga Isn't a Rebel, Portland Isn't Weird, And Other Fictions Of "The Resistance" Left
Lady Gaga's pretentious Tiffany Super Bowl ad reveals the dilemma of the left: the "counterculture" has become the establishment.
California Goes Confederate
Threatening secession is far from the only thing that the Golden State has in common with the Old South.
The 9th Circuit's dangerous and unprecedented use of campaign statements to block presidential policy
The U.S. Court of Appeals for the 9th Circuit has just upheld a nationwide temporary injunction on President Trump's executive order relating to refugees and visas from certain countries. I think the court's opinion is weak in most respects, but I will address one of the most interesting and potentially far-reaching aspects.
The Ninth Circuit Just Issued a Dangerous Ruling against Donald Trump's Immigration Order
After the Ninth Circuit's dangerous precedent, the Trump administration needs to slow down and consider its next move.
Unenumerated Rights Are Not Second-Class Rights
The Ninth Amendment is not an inkblot or an afterthought, but a vital protection of freedom.
What to Do About George Soros
Taking into account the current controversy swirling around the prevalence of fake news in the mediasphere, it has become increasingly difficult to distinguish fact from fiction. The fake news syndrome, as it turns out, is primarily a mainstay of the Left, which is constantly being caught propagating outright falsehood – Trump removing the bust of MLK from the Oval Office is only a single but representative instance of a widespread offensive to distort and falsify. Trying to ascertain truth has become a mission rivalling the quest for the Holy Grail.
NEETs Larping as Revolutionaries
These people are not capable of launching a revolution, nor would they want to see the consequences.
Why The "Resistance" Won't Be The New Tea Party
The Left's attempt to create a "Resistance" modeled on the Tea Party will have the opposite effect, making their basic electoral problems worse.
You Say You Want a Revolution
Why did the anarchist "black bloc" riot at Berkeley? Because students are learning what their teachers are teaching them.
How Liberals Became the Very Fascists They Always Warned Us About
Before the election, we were told that Trump was a Nazi and his jackbooted thugs would take over and put people into camps and treat them as nonhumans. That is, to do what was only done previously in America by Democrats.
A Revived 9th Amendment At Supreme Court?
Steven Hayward at Powerline blog discussed the Finnis Connection of nominated Supreme Court Justice Gorsuch. Judge Gorsuch took time off from his former law practice to earn a PhD at Oxford under John Finnis. Finnis is noted for his book about how natural law is central to jurispridence.
Dystopian literature surges in the age of Trump, but it more accurately portrays the modern Left
You may have seen reports in the last week or so that sales of George Orwell's classic 1984 have skyrocketed since the inauguration of Donald Trump.
Department of Education Proves We Need Reform in One Misspelled Tweet
Rough week for the Department of Education. The confirmation of Betsy DeVos, the bill introduced to abolish it and now a tweet that indicates they need all the reform we can give them. In an attempt to honor W.E.B. Du Bois, the first black man to earn a doctorate degree from Harvard, the official twitter account of the Department of Education spelled his name wrong.
Schools and universities — a major battleground in America's "Second Civil War"
The United States is engaged in a "Second Civil War," argues Dennis Prager, noting "Americans are more divided morally, ideologically and politically today than they were during the Civil War."
The Left's Dystopian Future
Daniella Bova is a Catholic mom and author whose most recent e-novel, Cadáin's Watch, is about a family "determined to live free" who are "hunted by the totalitarian bureaucracy," but who "vow to resist oppression no matter the cost."
I'm a gay New Yorker – and I'm coming out as a conservative
Chadwick Moore, a 33-year-old journalist who lives in Williamsburg, had been a lifelong liberal. Then, last September, he penned a profile for Out magazine of Milo Yiannopoulos — a controversial alt-right extremist who is an outspoken critic of feminism, Muslims and gay rights (despite being openly gay himself). Although the Out story didn't take a positive stance – or any stance – on Yiannopoulos, Moore found himself pilloried by fellow Democrats and ostracized by longtime friends.
Marvel Comics to Abandon Social Justice Storylines?
For a lot of comics fans, Marvel just isn't what it used to be. While the comic line that gave us Thor, Captain America, The Hulk, and the X-Men has often been tinged with a bit of politics — for example, discrimination against mutants is common in the Marvel universe — recent comics from the company have been overwhelmingly political, and always politically left.
New senator wants to shred First Amendment Feb10 by Thomas Mitchell
Nevada's newly elected U.S. senator, Catherine Cortez Masto, has already taken up the cudgel against the First Amendment previously wielded by her predecessor, Harry Reid.
Senate bill would emasculate political parties in Nevada
A bill has been introduced in Carson City that would jettison the current Democrat and Republican primaries in favor of an open primary system, in which anyone could sign up as a candidate and anyone could vote for anyone of any party or no party.
All Animals Are Equal
When I went into high school, I went into a very different environment than my brother had encountered almost 10 years earlier. He'd gone through a "sorted" system.
Oppressive!
Imagine you were creating a world.
Don't Touch Their Biscuits
Following the recent scolding by her crab-bucket comrades, Laurie Penny wishes to reassert her leftist credentials.