If anyone knows how to run a secret kangaroo court, it's Columbia University.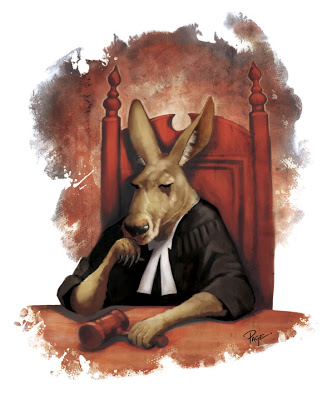 "Columbia University is making it harder for students to hold it accountable for how the Ivy League school runs 'gender-based misconduct' proceedings.

"It has previously banned students from bringing a recording device into the proceedings, and now Columbia has stopped accusers and accused students from even 'transcribing' what happens during proceedings.

"The restrictions are being criticized by both a victim-rights group at Columbia and a lawyer for accused students."
Yup, it's a regular Star Chamber, complete with targeted enemies.
Not only are the accused students allowed to take notes, but there aren't even any verbatim transcripts.
The truth is whatever the investigators think it is, and they can claim what ever facts they fancy, be they intentional or purely "wishful thinking" upon the part of the inquisitors.
There is no recourse; there is no need for evidence; there is no justice.
This gets normalized in colleges, and people will be more comfortable with it happening.
The guidelines (via The College Fix):