"Rape culture is denying the experiences that plural people [i.e. people with multiple personalities] have with rape and sexual assault."
Yes, you are oppressing this mentally ill special snowflake by not recognizing the voices in their head being raped by other voices in their head.
Also, being anti-magic is oppressive…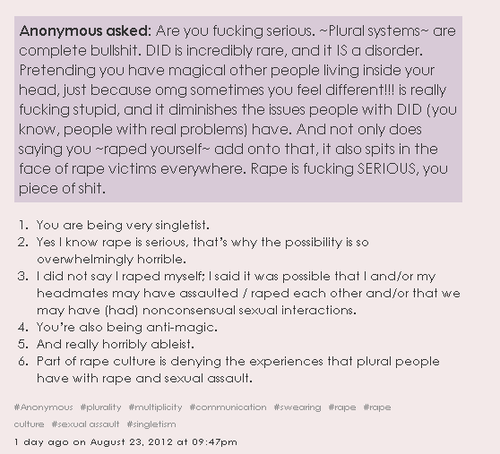 Chances are, this person suffered actual abuse, but will never get the real help they need due to their delusions being enabled by other special little snowflakes.