A Family Farm is being punished for expressing thought crimes, with the punishment meant to "deter" people from expressing incorrect thoughts.
The excuse?
The family farm rents out their barn and amenities for wedding ceremonies, with family members enthusiastically helping out.  However, they do not believe in same-sex marriage and have been fined $13,000 for not wanting to enthusiastically celebrate a celebration that they do not morally support.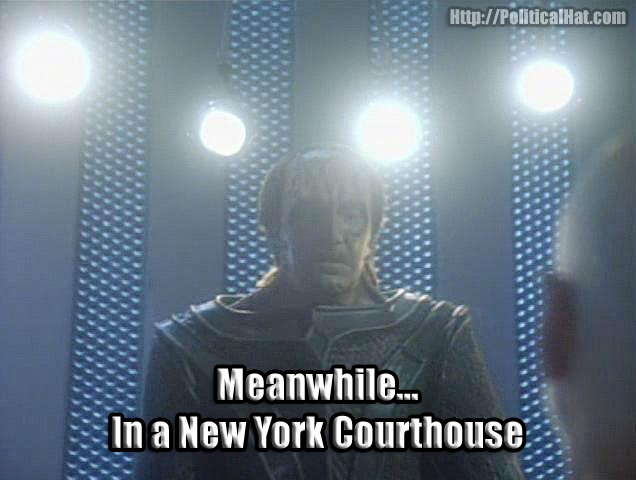 "Here's the back story. In 2012, Melissa Erwin and Jennie McCarthy contacted the Giffords to rent the family's barn for their same-sex wedding ceremony and reception. Cynthia Gifford responded that she and her husband would have to decline their request as they felt they could not in good conscience host a same-sex wedding ceremony at their home. The Giffords live on the second and third floor of the barn and, when they host weddings on the first floor, they open part of the second floor as a bridal suite.

"The Giffords have owned and operated Liberty Ridge Farm in Schaghticoke, New York for over 25 years. Like many small farm families, they often open the farm to the public for events like berry picking, fall festivals, and pig racing."
Of the $13,000 the family is being fined for, $1500 each is for the "mental anguish each suffered" for being told that two women hitching up ain't the same thing as a union of a man and a woman.  The additional $10,000 is for "'the goal of deterrence' as well as the Giffords' clear stance against same-sex weddings."
They are being punished by the government for disagreeing with same-sex marriage… with the fine explicitly meant for "deterrence" against expressing incorrect thinking.  Not even rights to their own religious belief protects the family from the enforcement of "politically correct" mores!
There has always been a whiff of "thought crime" about the actions of the Left.  Now, they are dropping all charade and outright admitting that incorrect thinking will be punished if you dare utter it.
Oh, the excuse will always be: "We don't force you to think a certain way!  You just have to live your life as we decree, and both say and do what we want, because we said so.  You can still think what you want in the privacy of your home… alone… in the closet!  Of course, that's all null and void if someone illegally violates your privacy and records you saying something politically incorrect."
Remember… there are five lights…