News of the Week for November 12th, 2023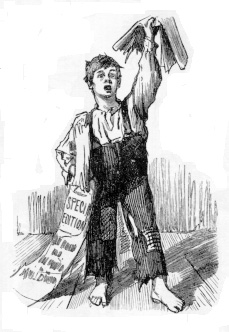 Abortion
Dobbs Decision
Take the Long View on the Fight for Life
On Tuesday, Ohioans voted 57 to 43 percent in favor of adding a sweeping right to abortion to their state constitution. This result was not unexpected given the results of Ohio's August referendum on raising the threshold for enacting constitutional amendments (a fight that became a proxy battle over abortion), but the loss nevertheless stings for advocates of the right to life. The pro-life side is now zero-for-seven in abortion referenda since the Dobbs decision in June 2022, and Ohio marks the first time a red state has added a pro-abortion amendment to its constitution.
Ohio Shows Pro-Lifers Still Have a Lot of Work to Do
I appreciate Michael J. New's case for pro-life optimism after the pro-abortion victory of Issue 1 in Ohio. I am grateful for the work he has done for the cause of life generally, and in explaining Issue 1's dangers specifically. But I have trouble sharing his optimism after what he calls the "setback" of Ohio's result.
Gun Rights
Second Amendment rights for abusers? Justices seem skeptical.
The U.S. Supreme Court today appeared skeptical that the Constitution protects the right of a domestic abuser to possess a firearm.
Hide the Decline
Environment &"Green Energy"
House Approves Funding Bill Slashing EPA Budget 40%
House sends Interior-EPA bill off in the first phase of budget negotiations that, hopefully, will begin to rein in the agency.
EU farmers should pay for their carbon emissions, says Denmark
Climate minister steps up calls to bring agriculture under bloc's CO2 trading system
Stop clearing thousands of acres to build solar panels: Harvard study
Solar panels have contributed to deforestation, report finds
Why Was the Small Modular Nuclear Power Plant Canceled?
In the field of nuclear power, we've been following the development of small modular reactors (SMRs) with great interest. The technology is fascinating and they can be set up far more quickly with a smaller footprint than conventional reactors. The first project of this kind in the United States has been moving along steadily, with plans to build a six-reactor plant in Utah at the Idaho National Laboratory. But this week, that plan was suddenly canceled. The developers at NuScale Power don't seem to be abandoning the technology, but they haven't provided many details about how this plan fell apart. The plant was supposed to come online in 2029, but now we appear to be back to the drawing board.
Obamacare
Government in Healthcare
Dutch People Support Euthanasia for a 'Completed Life'
Once a society embraces killing as an answer to suffering, the "suffering" that qualifies for termination never stops expanding.
War & Terror
One of Two Variants of Ohio Class Nuclear Submarine Arrives in U.S. Central Command Area of Responsibility
The two different Ohio Class variants, the SSBN, or nuclear ballistic missile carrying submarine, and the SSGN, or Tomahawk conventional cruise missile/seal delivery submarine, are NOT readily interchangeable.
U.S. Coast Guard Making Drastic Cuts, Citing Recruiting Woes
Coast Guard is undermanned by 3,500 enlisted personnel, or almost 10% of its workforce, mandating significant cuts to force capabilities
Why Are US Forces Standing Up in Middle East?
The US has increased its military presence in the Middle East region by quite a bit. Not one, but two aircraft carrier battle groups rushed to the area. The Gerald R. Ford, the US' newest carrier, is currently in the eastern Mediterranean, while the Dwight D. Eisenhower just transited the Suez Canal and is in the Red Sea.
Surge and Swarm: How China's Ships Control the South China Sea
The Wall Street Journal breaks down a recent encounter to show how Beijing uses its overwhelming numbers against rivals
National
Nashville Transgender Shooter's Manifesto Leaked, Huge Revelations on Motive
The purported manifesto of Nashville transgender school shooter Audrey Hale, a woman who "identified" as a man, has been leaked. Hale entered Covenant Presbyterian School on March 27th, 2023, murdering six people, including three children, before heroic police officers killed her.
'Wanna Kill All You Little Crackers': Nashville Trans Shooter Manifesto Leaked?
Has the long-buried "manifesto" of the Nashville transgender mass murderer finally leaked? More than seven months after the massacre of six people inside The Covenant School, which resulted in the death of perpetrator Audrey Hale, the evidence has yet to be officially released for public view.
Indiana Woman in Custody for Allegedly Driving Car Into 'Jewish School'
Instead, Ruba Almaghtheh hit a building used by Israelite School of Universal and Practical Knowledge, which ADL has labeled an anti-semitic hate group.
Report: 65-Year-Old Jewish Man Dies at Los Angeles 'Pro-Palestine' Rally
We do not know all the details.
Donald Trump pulls out paper during testimony at NYC civil fraud trial, says it'll clear his name
Donald Trump pulled a piece of paper out of his suit jacket during testimony in Manhattan court Monday — claiming it would completely clear his name in the $250 million civil fraud case against him and asking to show it to the judge.
Despite Big Night for Virginia Democrats, "HotWifeExperience" Loses Election
Susanna Gibson claimed to be the victim of "an illegal invasion of my privacy designed to humiliate me and my family" when it was discovered that the Democratic candidate for a Virginia House of Delegates seat had raised money by performing sex acts on livestream internet videos under the handle "HotWifeExperience." Tuesday's election was a big night for Virginia Democrats, who maintained control of the state Senate and captured a majority in the House of Delegates.
House Votes to Censure Rep. Rashida Tlaib Over Anti-Israel Comments, Including 22 Democrats
"If this is not worthy of censure, what is? When you can call for the annihilation of a country and its people, if that's not worthy of a censure, what is?"
FCC commissioner calls Biden equity plan for internet control 'sweeping, unprecedented, and unlawful'
Federal Communications Commission Commissioner Brendan Carr is calling the Biden administration's "digital equity" plan for all internet services and infrastructure an "unlawful power grab."
Researchers Discover First Examples of 'Vampire Viruses' in U.S. Soil Samples
These fascinating viruses may hold the key to new antiviral therapies.
57 Atlanta Protesters in Court to Face RICO Charges (Plus Plans to Occupy the Forest Again)
Back in September the same Georgia grand jury that had previously indicted Donald Trump on RICO charges also indicted 61 protesters, many of whom were associated with Defend the Atlanta Forest.
Robot Dog Arrests Homeless Man in Los Angeles
This is probably one of the stranger stories to come out of Los Angeles lately and that's really saying something if you've been following the news coming from the City of Angels. L.A. has joined many other cities in testing and deploying some robotic technology when fighting crime. This includes a couple of what have come to be known as "robot police dogs." One of them showed up yesterday in Hollywood in response to a call about an armed suspect. The CBS headline was a bit on the dramatic side. 'LAPD deploys 'robot dog' during standoff with armed man." And I suppose that's technically true, but the details provided by the police make it sound considerably less like Robocop and more like just another day on the beat.
Washington State Vote Counting Stopped by Antifa Threats
Yesterday the news came out that a number of vote-counting stations in Washington State were temporarily closed when envelopes containing white powder instead of ballots were opened. At least some of them contained fentanyl.
Conservatives Lose Steam in School Board Races as Liberals Mobilize
Moms For Liberty, 1776 Project PAC and some GOP slates won at lower rates than before
Suspicious letters sent to elections offices in at least five states
Authorities in at least five states were Thursday night investigating suspicious letters mailed to election offices. The letters, at least one of which contained fentanyl, forced evacuations and in some cases temporarily disrupted ballot counting after Tuesday's elections.
CDC Warns Syphilis Cases Among Newborns are at 'Dire Levels'
CDC's disturbing report is likely a sign of things to come: Syphilis is beginning to be resistant to antibiotics, and as of October, the medicines used to treat syphilis were in short supply in the US.
Michigan GOP faces 'imminent default' on credit line, ex-budget committee member says
The Michigan Republican Party is considering how to deal with "imminent default" on its line of credit, according to a resignation letter from a member of the state GOP's budget committee.
FBI Seizes NYC Mayor's Phones
Of all the headlines that New York City Mayor Eric Adams might have wanted to see, this certainly was not one of them. He's been battling a wave of migrants flooding his city, rising crime rates, and huge holes in the city's budget. Now, on top of all that, the FBI is conducting a campaign finance impropriety investigation and they seized his phone and his tablet this week. This could prove particularly embarrassing for a mayor who was formerly a career law enforcement official himself. But Adams insists that he's cooperating fully and that his hands are clean. In this case, he may turn out to be correct.
Five Protons Spew Out of Extreme Nucleus
A highly unstable nucleus that decays by emitting five protons has been observed, offering an extreme case for testing nuclear models.
Short Circuit: A Roundup of Recent Federal Court Decisions
Jury experiments, assault weapons, and machine guns.
The Federalist Society, at the Summit and the Brink
The Federalist Society National Lawyers Convention wrapped up late Saturday afternoon. The convention reflects an organization at the pinnacle of its success, but dark times may lie ahead. There were hints throughout the three-day conference of some, but not all, of the reasons why.
Virginia Attorney General Miyares maps national plan to replace Soros prosecutors
Bolstered by big election night wins, Virginia Attorney General Jason Miyares is already mapping a national 2024 battle plan to knock out liberal prosecutors funded by billionaire liberal George Soros and replace them with law-and-order candidates.
Oregon Decriminalized Hard Drugs. It Isn't Working.
Majority of voters now want to undo a pioneering change as public drug use has become rampant
"It's an anti-Western culture on campuses which is revealing itself as antisemitism"
My appearance on Newt's World podcast: "It's a deeply anti-Western cultural problem, which is taking itself out, as has happened of course for many centuries, on the Jewish population…. The far left and the Islamists on campuses are very powerful and that is why Israel and Jews are being singled out. But people should understand that this is an anti-American culture on campuses."
Economy & Taxes
What the 'Great Trucking Recession' Is Warning Us About the Economy
Two months ago, 30,000 truckers at Yellow lost their jobs when one of the nation's oldest and largest trucking companies filed for Chapter 11 bankruptcy protection. Last week, Convoy, the digital freight broker that was supposed to reinvent the wheel and disrupt the trucking industry in a positive way, also abruptly shuttered its doors.
Developing countries owe China at least $1.1 trillion – and the debts are due
Developing countries owe Chinese lenders at least $1.1 trillion, according to a new data analysis published Monday, which says more than half of the thousands of loans China has doled out over two decades are due as many borrowers struggle financially.
SEIU Called Out for Mistreating Own Employees
New report tracks union hypocrisy
International
A Prehistoric Pyramid May Have Just Rewritten Human History, Scientists Claim
The pyramid of Gunung Padang in Indonesia began construction in the deep past, a new study claims, and was built by an unknown ancient people.
Smoking will be banned in plan to stop next generation buying fags, Charles confirms in King's Speech
SMOKING will be banished in Britain for youngsters, King Charles confirmed today.
U.K.: More than a third of victims say they would not report a crime to the police again
Police inaction, lack of information about the progress of cases and long court delays are to blame, says victims' commissioner
Top Spanish politician shot in the face in 'attempted assassination' by gunman on a motorbike on street in Madrid
Detectives are hunting for two suspects who fled on a motorbike
Robot kills factory worker: Man is crushed to death when machine fails to differentiate between human and a box of vegetables
The man was working through the night to inspect machine in South Korea
Arab Israelis Will Pass on Hamas 'Liberation,' Thanks
Here's a story featured by the Free Beacon today that demonstrates how complicated the situation inside Israel and across the Middle East can be. Many of us probably think of the region as a powder keg pitting Israel against her Arab neighbors, most of whom only sullenly tolerate Israel because of its support from the United States and the West. More broadly, we might see it as a standoff between the Jews and the Muslims. But what about all of the Arabs living inside of Israel? There are more than some might imagine, comprising roughly 20% of the population. How do they manage to get along inside the Jewish state? As it turns out, most of them do surprisingly well. Many are citizens and they don't feel like they need Hamas to "liberate" them from Israel. In fact, since the attacks of October 7, support for Israel among Arab Israelis is reportedly surging and that reality is showing up in the debates taking place among commentators and on social media.
China's Animal Lovers Fight Illegal Cat Meat Trade
When Han Jiali's beloved cat Dabai was taken from her Shanghai home last year, she embarked on a hunt for her pet that took her deep into the bowels of China's underground feline meat trade.
Opinion
Right to Exist, Cont.
People will tie themselves in knots telling you that the Ukrainians provoked Putin. You know how they provoked him? By existing. The same is true of Israel. People will tie themselves in knots telling you that Israel has provoked its enemies. Yeah — by existing.
What Went Wrong in Virginia? One Word
Going into yesterday's elections in Virginia, all of the pollsters had the legislative races running neck and neck. Governor Glenn Youngkin had talked himself hoarse at campaign stops and countless television interviews across the state for weeks on end, pushing people to embrace early voting and then working to drive every last Republican to the polls that he could. I'd heard his speech so often that I could recite it in my sleep. 'We need to hold the House, flip the Senate, and save our state!' It was a good plan, but when the dust settled, the opposite had happened. The Democrats held the Senate, flipped the House, and drove a stake through the heart of Youngkin's vision. Despite much progress having been made in Virginia under his leadership, Virginia Democrats kept a death grip on a single message that got them over the finish line. If you turn the state over to the "MAGA Republicans," they're going to outlaw abortion. And it worked.
In Virginia, a Loss, but Not a Catastrophe
Last night was obviously not good for the Republican Party — which isn't in a good place, and which won't even begin to be until it ejects Donald Trump — but the hand-wringing that has been prompted by the results out of Virginia might be a little over the top, don't you think? After a redistricting cycle, the House went from 52R–48D to 49R–51D, and the GOP picked up a seat in the Senate. That's obviously not what Republicans wanted. Overall, it was a loss, not a victory. But it's also not especially informative. A shift of this sort is what you might reasonably expect to see when comparing an election in 2021 in which inflation was at its worst for 40 years, and an election in 2023 in which inflation was less bad (albeit not fixed). A shift of this sort is what you might reasonably expect to see when comparing an election in 2021 that included a high-profile gubernatorial race that convinced many voters to cross the aisle, and an election in 2023 that did not. Frankly, a shift of this sort is what you might reasonably expect to see if you ran a simulation a couple of times. As David Weigel has noted, "Youngkin's Rs did run strong campaigns in Virginia. Pending mail ballots, they're on track to win every seat that went for Biden by less than 8 points. A lot closer to 2021 than 2020." That's not a disaster, by any stretch of the imagination.
After last night
The good news for Republicans is that Mississippi Governor Tate Reeves won reelection — by five points, against a cousin of Elvis Presley. That might have been the only good news of the night for Republicans. As far as I can tell they lost everything else.
How CRT leads to ignoring racial hate
Some racially motivated murders are more equal than others.
About Last Night: Republican Party 1854-2023, RIP
Only Trump candidates can win, except only Trump candidates lose. Last night was a Rorschach test for how you see the Republican Party, and that, in and of itself, is the problem. It's either all Trump or not all Trump and the reality and truth is that Trump and the MAGA brand work very well in some parts of the country and work very badly in others. Last night happened to have elections in parts of the country where it works very badly.
Can Anyone Kill the Kill Switch?
In 2021 when Congress was jamming through Biden's massive, trillion dollar, 2702 page "infrastructure" bill, senators still wanted time to ruffle through the pages. It seemed prudent to maybe see what was in there, even with Schumer yelling "GO! GO! GO!" in the rush to hand Biden a win.
"White Logic" and "Jew Physics"
Campus radicals have refreshed an ugly 1930s trope.
The Bel-Airabs Revisited
"The Beverly Hillbillies,"" with Buddy Ebsen, Max Baer Jr., Donna Douglas and Irene Ryan, ran from 1962 to 1971. The show was hard to satirize but on December 8, 1979, SNL answered the call with "The Bel-Airabs," complete with matching theme song.
The High Price of Forgetting
When I was young (says the Baby Boomer, because you callow punks don't know this stuff) everybody knew Communism was bad. And when I say "everybody," I mean everybody I knew growing up, as opposed to some freaky radicals in Berkeley or wherever.
Cooke: The GOP Has Two Albatrosses and Can Afford Just One
In the wake of Republican losses in Tuesday's elections, National Review senior editor Charles C. W. Cooke told Rich Lowry on The Editors that the GOP has a choice to make.
Sorry, urbanists, but bicycles will never save the planet
After my column last week chiding urbanists for their visceral dislike of suburbia and cars, I've been bemused by posts from a subset of their movement: hard-core bicyclists. Lots of people, myself included, enjoy an occasional bicycle ride, but I'm referring to the zealous ones who think that bikes can "save" our society. They have a missionary zeal about them.
A Veterans Day recollection
I know he was in the Philippines about the time the survivors of the Death March of Bataan were rescued. The rest is a blur in my memory, though I recall him telling about how they censored letters home lest they fall into enemy hands and give away troop locations — you couldn't write that the food was "good enough," because the ship was at Goodenough Island.