Another "quick takes" on items where there is too little to say to make a complete article, but is still important enough to comment on.
The focus this time: Living is a luxury only the perfect in society can afford.
First, a little mood music:
Carrying on…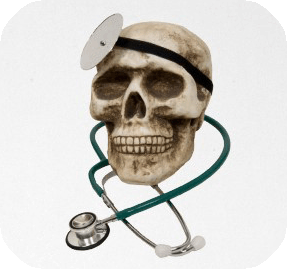 Many people suffering from autism can be easily manipulated into killing themselves, and The Netherlands is all in on that!
"Several people with autism and intellectual disabilities have been legally euthanized in the Netherlands in recent years because they said they could not lead normal lives, researchers have found.

"The cases included five people younger than 30 who cited autism as either the only reason or a major contributing factor for euthanasia, setting an uneasy precedent that some experts say stretches the limits of what the law originally intended."

Nothing says "quality socialist healthcare" than a country that decides that it's easier, and cheaper, to just let someone with a treatable psychological illness die than to bother treating them.
"Patients as young as 18 who are at risk of dying from anorexia may be given palliative care rather than treatment to prolong life under new NHS guidance seen by the Telegraph.

"The leaked document sets out how patients with severe eating disorders can be placed on a 'palliative pathway', with treatment no longer aimed at pursuing recovery through re-feeding.

"On Saturday, a leading eating disorder psychiatrist called for the 'alarming' guidelines to be repealed, while a senior MP described putting anorexia sufferers on a palliative pathway as 'horrific'.

"The document is understood to have been made available last year to NHS England's clinical network in the East of England, a group bringing together service providers and commissioners."

In Canada, if illegal drugs don't kill you, the government will.
"Canada will legalize medically assisted dying for people who are addicted to drugs next spring, in a move some drug users and activists are calling 'eugenics.'

"The country's medical assistance in dying (MAID) law, which first came into effect in 2016, will be expanded next March to give access to people whose sole medical condition is mental illness, which can include substance use disorders. Before the changes take place, however, a special parliamentary committee on MAID will regroup to scrutinize the rollout of the new regulations, according to the Toronto Star."
TTFN.