News of the Week for Feb. 19th, 2023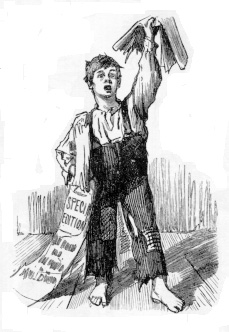 Abortion
Dobbs Decision
Abortion Among Major Issues at Stake in Wisconsin Court Race
A conservative tilt on the Wisconsin Supreme Court has given Republicans victories in high-stakes cases in recent years, from voting restrictions to gerrymandered legislative districts
Gun Rights
Liberal Groups File Court Opposition To NY Gun Control Law Requiring Disclosure Of Social Media Accounts
Free Speech Institute at Columbia University files Extremely Persuasive Appellate Amicus Brief Excoriating New York's New Gun Control Law for Violating the First Amendment
Hide the Decline
Environment &"Green Energy"
Can giving the ocean an antacid help curb climate change?
The technique is one of a growing number of strategies aimed at leveraging the ocean, which covers 70 % of Earth's surface, in the fight against global warming.
The War against Car Parks
If there's a war against cars (there is — and it won't make much difference whether those cars are electric or powered by an internal combustion engine) it would make a lot of sense for those fighting it to take aim at car parks, and so they are.
California Dreaming
The state's grid, which is still mainly powered by fossil fuels, is undergoing a major shift from natural gas and coal power to renewable power like wind and solar. Simultaneously, state officials are pushing an electrification of the economy, particularly in the transportation sector through electric vehicle mandates, which is expected to increase pressure on the grid.
Obamacare
Government in Healthcare
Whistleblower claims malpractice at university's Transgender Center
On February 10, Missouri Attorney General Andrew Bailey called for a moratorium on the Washington University in St. Lous Transgender Center after a whistleblower exposed malpractice.
Minors should be eligible for assisted dying, parliamentary committee says
Canada's assisted dying laws should be expanded to include minors, a parliamentary committee has recommended in a report tabled in the House of Commons.
Canadian Parliamentary Committee Recommends Euthanasia for Minors without Parental Consent
Euthanasia advocates tend to advance their cause by requesting that panels of "experts" or lawmakers conduct oh, so careful studies to recommend policies that, invariably, would legalize assisted suicide or expand it where already allowed. These are stacked decks; activities choreographed to reach a particular conclusion.
Kelowna man exasperated as elderly friend struggles to receive healthcare at home
An ailing elderly Kelowna man is struggling to survive after suffering a medical setback recently.
War & Terror
Philippines Coast Guard Accuses China of Blinding Crew With 'Military-Grade' Laser
The Philippines has accused China of "a blatant disregard" and "clear violation" of sovereignty, alleging that a Chinese coast guard ship last week directed a "military-grade laser light" at a Philippine Coast Guard ship in the hotly contested South China Sea, temporarily blinding the Filipino crew onboard.
Report: U.S. Tracked China's Spy Balloon as it Lifted Off of Hainan Island
So they knew all along? What a shock.
New Report Details Russia's 'Systemic Re-education' of Ukrainian Children in at Least 32 Camps
Nearly a year into Russia's invasion of Ukraine, more than 6,000 children — likely a significantly underreported figure — have been taken into a system of children's "re-education" camps across Russia and occupied Crimea, according to a report released today by Yale University and the State Department.
Russia deports thousands of Ukrainian children. Investigators say that's a war crime
The Russian government is operating a systematic network of at least 40 child custody centers for thousands of Ukrainian children, a potential war crime, according to a new report by Yale University researchers in a collaboration with the U.S. State Department in a program to hold Russia accountable.
China now "threatening US entities"
Old and busted: "Objects." New hotness: "Entities."
Defense Department DEI Chief Made Disparaging Remarks About White People on Twitter
"I'm exhausted with these white folx in the [professional development] sessions."
War in Ukraine: Why Russia has failed to conquer the skies
President Putin has sacrificed thousands of tanks and tens of thousands of men in an effort to grind Ukraine into submission. Yet so far he has appeared reluctant to use planes and helicopters to win the battle for the skies.
U.S. Forced the Eviction of the Chinese Police Station in NYC: Report
Late last month, the State Department told me that the FBI had confirmed the closure of the Chinese police station in New York City. As I reported at the time, State declined to answer follow-up questions, and the FBI didn't comment any further than that.
Japan and Taiwan Say They Will Shoot Down Chinese Balloons after Suspected Incursions
In the immediate aftermath of the shoot-down of the Chinese spy balloon off the coast of South Carolina on February 4, attention turned toward potential incursions in Japan and Taiwan that took place before awareness of balloon-related operations was commonplace. Taiwanese officials have acknowledged the presence of different types of balloon-like objects near or over Taiwan over the past two years, while Japanese media reported on a few sightings in Japan's north. That said, none of these incidents involved a balloon the size of the one shot down this month.
Kathy Hochul Caught on Camera Waving Chinese Flag, Marching Next to CCP Official
Manhattan DA Alvin Bragg also waved a Chinese flag during his remarks.
Navy drops physical fitness requirement, offers travel for abortions
For quite some time now, one of the standard requirements to stay in the United States Navy has been the annual ritual of having to pass a basic physical fitness test. These exercises typically include the activities you would likely expect, including running, hiking, calisthenics, and keeping your weight under control. Failing such a test can be a factor in your removal from the service. But the navy has been having trouble meeting its recruiting goals (like the other branches of the service), so physical fitness assessment failures will now be scrubbed from sailors' records according to a new policy announced this week. Is this really a good idea?
Head of German intelligence unit was a Russian double agent
His name is Carsten Linke and he was recently promoted to a top post in Germany's intelligence service, the B.N.D. The NY Times reports he was the "director of technical reconnaissance — the unit responsible for cybersecurity and surveilling electronic communications." He was also a double-agent being paid cash to pass information to Russia. He was apparently asked for specific information on the location of US HIMARS launchers in Ukraine
National
New Hampshire students protest urinal ban in gender debate
Dozens of students walked out of their New Hampshire school after the district banned urinals in a compromise to a proposal that would have blocked children from using facilities based on their gender identity.
Oakland Descends into Chaos with Violent Death of An Anarchist
Anarcho-tyranny, or the system whereby the state goes after the ordinary people while letting true criminals go free, is descending on Alameda County.
Auburn student group circulates list of racial slurs toward White people
Auburn University students recently circulated a seven-page document that compiled a list of over 250 racial slurs toward White people.
Rutgers went on DEI spending spree before governor's demand for financial transparency
As NJ Gov. Phil Murphy seeks to make state universities more accountable for their spending, it's come to light that Rutgers increased part of its DEI spending by 135% between FY22 and FY23.
Barometer of Hate
A major Metropolitan Museum of Art exhibit rejects beauty and cultivates racial resentment.
Teacher Says Parents Rights Are Literally Just Fascism
As noted recently, postmodern progressives have switched the meaning of the words "liberalism" and "fascism." Freedom from authoritarian government is now fascist. Consequently, the concept of parents having rights regarding what the government does to their children is "literally just fascism," as this young educator explain
People Who Share Ideology Have Similar 'Neural Fingerprints'
Polarization may begin at the brain level.
Out: Latinx. In: Latine!
It is slowly dawning on the left that hispanics hate they campus cult term "Latinx," so much so that in Connecticut several hispanic state legislators have introduced a bill to prohibit the use of the term by state government agencies.
Newest VP&S Students Recite Their Own Oath at White Coat Ceremony
The 140 members of the Class of 2025 were welcomed into the profession of medicine at August's White Coat Ceremony with the usual traditions but with one twist: The class decided to write and recite a new class oath that updated the Hippocratic Oath usually recited each year.
U.S. Ambassador to France Replaces Embassy's Historic Portraits With Those of Woke Heroes
The Left's war on American statuary is a calculated one. The idea of pulling down statues of Washington, Jefferson, and other former national heroes is to signal to Americans, and to the entire world, that a new regime is in power, one that has radically different values. The old order has gone, and a new one is in place, and those who fail to go along with the new authorities will be punished accordingly. The best way to communicate this to distracted, low-information, busy Americans is to tear down the statues of those whom they were taught to respect and revere as heroes and to put new heroes in their place. It is happening now in the U.S. embassy in France, where Old Joe Biden's woke ambassador has made it clear with a series of wall portraits that the revolutionaries have triumphed, and the old regime has been overthrown.
'Every Parent's Nightmare': TikTok Is a Venue for Child Sexual Exploitation
Law-enforcement officials say platform has emerged as biggest danger zone; adults who watch videos of young people are served up more of them
Equity is Marxism re-branded
Today's Marxists believe they can to tear down every long-standing system by pushing equity.
Equity is killing people
The Michigan State shooting was, above all, an act of evil. Three people died because an evil man decided he could take lives without remorse.
Tech Policy Experts: Conservative Efforts to Narrow Section 230 Will Backfire
Conservatives have long claimed, often rightfully so, that big tech is silencing their voices. As a remedy, they have sought an overhaul of Section 230 of the Communications Decency Act of 1996, the foundation of the modern internet. But experts are warning that attempts to persuade the Supreme Court to roll back the liability protections in Section 230 enjoyed by internet platforms are ill-advised.
How Much Does Jon Tester Want to Run for Reelection?
As discussed on today's Three Martini Lunch podcast, third-term Montana Democratic senator Jon Tester does not sound like a sure thing to run for reelection in 2024, and as the Daily Beast lays out, Montana Democrats don't have much of a Plan B in case Tester chooses to retire. And in an open seat race in Montana, Republicans would be favored — probably heavily favored. If the 66-year-old Tester chooses to run for reelection, he's got $2.8 million in the bank, a 60 percent approval rating, and all of the traditional advantages of incumbency.
Horrific Accounts from a Youth Transgender Clinic in Missouri
During the Missouri attorney general's investigation of a state youth transgender clinic, some horrific details have come to light. Perhaps most notable are the revelations from the sworn affidavit of Jamie Reed, a case manager at the clinic from 2018 to 2022. She is married to a transgender man and describes herself as "politically to the left of Bernie Sanders." But despite joining the transgender clinic because she believed in its stated mission, Reed was horrified by what she encountered in practice.
Georgia grand jury recommends perjury indictments in Trump election meddling probe
A Georgia grand jury said one or more witnesses in a criminal probe of former President Donald Trump may have lied under oath while testifying.
Fetterman checks himself into Walter Reed for 'clinical depression'
Sen. John Fetterman (D-PA) checked himself into Walter Reed Hospital to receive treatment for clinical depression on Wednesday night, his office announced.
Kari Lake's lawyers hit with bar complaints
A legal group seeking to shame and censure election denialism is behind the effort.
Google Case at Supreme Court Risks Upending the Internet as We Know It
An upcoming Supreme Court case could answer one of the toughest questions of the internet age: Should online companies be held responsible for promoting harmful speech?
Could apps replace websites in the next decade?
The average person believes websites will become obsolete in the next decade.
Hawley proposes ban on social media for kids under 16
Sen. Josh Hawley (R-Mo.) introduced a bill on Tuesday to ban children under 16 years old from using social media.
South Carolina next in line to investigate DEI spending
Following the lead of Florida and Oklahoma, SC legislators are now requesting that the state's public universities report the amount of state funds directed towards DEI initiatives.
'Constrained by Law': Buttigieg Tries to Blame Trump for the Ohio Train Derailment
It sounds like Buttigieg is making excuses which are the only things politicians excel at.
Judge Throws Out NY Online "Hate Speech" Law That Would Have Led To Closure Of Most Comment Sections
The law would have turned websites into speech police enforcing government views of "hate speech." Jonathan Turley: "Albany has become a type of perpetual motion machine of unconstitutional excesses."
Rasmussen Reports Warns GOP: Biden Leads Trump Slightly in New Poll
"According to the new poll released Wednesday through Rasmussen Reports, Biden is running three points ahead of Trump, 45%-42%."
Biden: Three Recent Shot Down Objects Likely 'Tied to Private Companies,' Not China
"The intelligence community's current assessment is that these three ones were most likely balloons tied to private companies, recreation or research institutions studying weather or conducting other scientific research."
"Hate Speech" Fails Again
The liberals' crusade against free speech consists largely of trying to except "hate speech" from First Amendment protection, followed by characterizing pretty much anything they don't like as "hate speech." This effort has made considerable headway in the thinking of ill-educated people, especially recent college graduates. But it has encountered a stone wall in the courts.
Maryland considers trans surgery bill
Multiple states across the nation have recently taken steps to protect children by banning transgender "transition" surgery for pediatric patients, along with hormone injections and puberty blockers. As usual, however, the Democrats who control the government in Maryland are going in the opposite direction. A new bill being debated in the Maryland state legislature dubbed the "Trans Health Equity Act," would force the Maryland Medical Assistance Program (MMAP) to provide treatments related to "gender reassignment." The bill hasn't come up for a vote yet, however, and there is a surprising amount of hesitancy being expressed by some members.
DEI ideology creates racism
Is it "snow pigs?" Or perhaps "saltine cracker?" Perhaps "unseasoned chicken?" or "colonizer?" I kinda like "ku klux Karen," although "neanderthal monkey" and "failed abortions" strike me as rather nasty.
California to battle racist police dogs
First came the defund the police movement, with entirely predictable disastrous results. But that wasn't enough for some California Democrats. If a new bill currently being considered in the state legislature is passed, they will be defunding police dogs next. Or perhaps defunding is the wrong word. They're looking to simply ban police dogs in most circumstances. And why would these heroic and noble animals need to be banned? Because using police dogs is racist, of course. And one of the bill's leading sponsors even invoked the era of slavery in his explanation. Clearly, California is dealing with an onslaught of white supremacist dogs and something needs to be done.
Bad Language
The EEB language project is designed to improve the language used in the "ecology and evolutionary biology community." "Community" is, if less so than the appalling "problematic," often a trigger warning of sorts, a sign of nonsense to come. This project does not disappoint in that respect.
Black students allegedly used violent force to make white peers pledge allegiance to BLM at Ohio elementary school
Exclusive: I have obtained the Springfield Police (Ohio) report detailing the shocking incident at Kenwood Elementary on Feb. 10 where a group of black students used violent force to make their white peers make a pledge to Black Lives Matter during recess. Children who tried to escape were assaulted and dragged back.
How Big a Problem Are Diversity Statements?
The requirement that applicants for faculty positions submit a "diversity statement" along with other materials has swept across American higher education. How big a problem is this?
California: New Bill Introduced To Ban All Tobacco Products To Those Born After 2007
B 935 is modeled on a similar New Zealand law
Kari Lake loses appeal in Arizona governor race challenge
An Arizona appeals court has rejected Republican Kari Lake's challenge of her defeat in the Arizona governor's race to Democrat Katie Hobbs, denying her request to throw out election results in the state's most populous county and hold the election again.
U. Richmond School of Law's Namesake Descendant Demands Return of $3.6 Billion Donations After 'Woke' Name Change
"The university's endowment is $ 3.3 billion. Since you and your activists went out of your way to discredit the Williams name, and since presumably the Williams family's money is tainted, demonstrate your 'virtue' and give it all back."
National K-12 teacher shortage due to education colleges pushing 'radical philosophy', expert argues
Data show that American schools had at least 163,000 underqualified teachers and at least 36,000 vacant teaching positions, though these are only 'conservative estimates.'
In Dominion's lawsuit, inside Fox News
Are you Trump-sensitive? Have you ever been Trump-sensitive? Do you have an autonomic response to slights of President Trump with formulations such as "GOPe" and ad hominem attacks on those who don't see the world exactly as you do?
Straights Need Not Apply: California Teachers Union Discriminates on Basis of Sexuality
The California Teachers Association offers a scholarship limited to LGBT students, though the Biden administration's Title IX rule change prohibits sexuality-based discrimination.
Short Circuit: A Roundup of Recent Federal Court Decisions
Dam removal, malicious prosecution, and pre-trial diversion.
Biden Signs Executive Order to Root Out Systemic Racism from Federal Government
President Joe Biden signed an executive order Thursday aimed at rooting out systemic racism from the federal government and doing more to achieve racial equity.
Nikole Hannah-Jones' Absurd Case for Reparations
On Cafe Hayek, Don Boudreaux offers some pointed thoughts regarding a recent communication by Nikole Hannah-Jones.
Remember How the Left Hated Nixon's 'Imperial Presidency'?
When Richard Nixon was president, the Left excoriated him for governing like an emperor, using executive orders to do things that Congress would never approve. They had good arguments rooted in the Constitution's division of powers between the branches of government.
Roald Dahl goes PC in a world where no one is 'fat' and the Oompa-Loompas are gender neutral
Sensitivity readers were hired to scrutinise the text with parts rewritten for a modern audience
Chino City Council calls for removal of superior court judge after criminal kills deputy
Body camera footage released today shows the Riverside County Sheriff's Department in a gun battle with a convicted felon named William Shae McKay.
New Hampshire school reverses "urinal ban"
Earlier this month, we discussed the Milford, New Hampshire school district where administrators had banned the use of urinals in the boys' bathrooms. This bizarre decision was touted as a "compromise" by the board members who approved it. It was yet another case of a school refusing to allow supposedly transgender students into the facilities designated for kids based on their actual sex. How closing the urinals was seen as a "compromise" was never explained, but the school quickly received blowback from both sides. Parents called to complain and dozens of students engaged in a walkout for several days. Less than a week later, the school turned around this week and reopened the urinals.
Economy & Taxes
Inflation rose 0.5% in January, more than expected and up 6.4% from a year ago
Inflation rose in January by 0.5% following a 0.1% increase in December, according to the consumer price index report released Tuesday. The CPI was up 6.4% from the same period in 2022. Both numbers were higher than expected. Across-the-board increases in shelter, food and energy boosted the index after inflation had shown signs of receding in recent months. "Super core" services inflation, which is key for the Fed and excludes food, energy and shelter, rose 0.2% for the month and was 4% higher than a year ago.
Why "Disincentive Deserts" Matter Far More Than Benefits Cliffs
On January 6th, Phil Gramm and John Early published a provocative op-ed in The Wall Street Journal titled, "Upward Mobility is Alive and Well in America." The pair make a good case. They show, for example, that for those born in the bottom quintile of income, 63 percent rose to a higher quintile by adulthood. In addition, 6 percent reached the highest quintile. The authors calculated the estimates by averaging the outcomes of three well-regarded economic studies across different time frames.
International
Germany: Support for AfD Climbs to All-Time High; Surpasses Greens
The de-escalatory, anti-war position taken by the Alternative für Deutschland (AfD) party appears to have struck a chord with the German population. The latest opinion survey revealed that the party's support has climbed to a record high, surpassing that of the hawkish Green party led by Foreign Minister Annalena Baerbock.
A Messy Election in Berlin
Berliners went to the polls yesterday to redo an election first held in September 2021. The German capital city is one of three city-states (along with Bremen and Hamburg) that elects its own legislature. Berlin's Abgeordnetenhaus currently has 147 seats. After the 2021 election, the three left-wing parties — the SPD, the Greens, and The Left — formed a coalition government. The SPD was the largest party, with 36 seats, followed by the Greens with 32, and the right-wing CDU, in opposition, with 30.
'My Nigerian great-grandfather sold slaves'
Amid the global debate about race relations, colonialism and slavery, some of the Europeans and Americans who made their fortunes in trading human beings have seen their legacies reassessed, their statues toppled and their names removed from public buildings.
Cuban dictatorship declares bankruptcy, suspends payments to all providers in tourism industry
It had to happen, at some point. Castro, Inc. has admitted — as it continues to build luxury hotels — that its the tourist industry is flat broke and that it can't pay a cent to anyone.
Mexican president's medal to Cuban dictator is an outrage. His words at the ceremony even worse
If you are outraged that Mexican President Andrés Manuel López Obrador decorated Cuba's dictator Miguel Diaz-Canel with his country's highest medal for foreigners, you should hear what the Mexican leader said during the ceremony.
Trans-fan, Green tiny tyrant, Scottish First Minister Nicola Sturgeon resigning
Looks like the run of Scotland's "Wee Nippy" diminutive dictator is coming to an end.
Book claims 97% of kids referred to Tavistock clinic had problems other than gender dysphoria
The Tavistock clinic was the UK gender identity clinic for children until it was shut down last year. The shutdown was prompted by a number of things. First there was a lawsuit by a former patient which put the clinic in an unflattering light. And in June 2020 BBC Newsnight ran a story citing internal emails in which staff suggested some patients were being rushed into transitions.
'Transgender' pedophile rapist who cannibalized himself moved next to female prison with children in Canada
The prisoner, Adam Laboucan, brutally raped a three-month-old infant while a teenager and allegedly drowned a toddler.
Major Publisher Rewrites Classic Children's Books To Appease Leftist "Sensitivity"
"The changes were made by the publisher, Puffin, and the Roald Dahl Story Company, now owned by Netflix, with sensitivity readers hired to scrutinise the text."
Roald Dahl books rewritten to remove language deemed offensive
Augustus Gloop now 'enormous' instead of 'fat', Mrs Twit no longer 'ugly' and Oompa Loompas are gender neutral
Roald Dahl Rewrites: When Surrendering Discretion to DEI Consultants Goes Wrong
Roald Dahl's children's books were unsettling. That was the point of them.
Roald Dahl gets a politically correct rewrite
If you have children you're probably already familiar with Roald Dahl. His novels for kids include Charlie and the Chocolate Factory, Matilda, The BFG, and James and the Giant Peach. I read some of these books growing up and have since seen the movies based on the books.
Opinion
Thought for the Day, from the Not Silent Cal
I'm fixing up to make some remarks about Calvin Coolidge later this week to mark the centennial of his becoming president, and these three comments of his seem especially salutary in a time of mediocre visionaries like Obama and Biden
The Politicization of Social Science
Academics who do social-science research are objective scholars who follow the evidence where it leads — right?
Why Conservatives Must Reject the 'Bronze Age Mindset' — and Offer Something Better
In the past few years, some people and institutions on the right have either fallen for or taken far too seriously the musings of a figure who goes by the online pseudonym "Bronze Age Pervert." His real name is Costin Alamariu, a Yale University political-science Ph.D. originally from Romania. In 2018, Alamariu compiled his musings into a lurid, deliberately ungrammatical, book-length "exhortation" called Bronze Age Mindset, which became an underground hit on the right. In 2019, Politico reported that it had some fans among young male staffers in the Trump administration. (Alamariu's true popularity may be hard to discern, as he counsels fans to deny having read him, and to moderate their public views strategically.) He seems to be really into lifting (nothing wrong with that, even if I prefer running myself), and resents modern society for suppressing the authentic expression of masculine virtue (which, indeed, it does).
The Curse of the One-Sentence Paragraph
I've been noticing lately that the English paragraph seems to be sinking gradually into the world of the minimal like Michael Crichton's shrunken people in Micro, a practice that hovers between the silly and the technical. This is especially the case with many of the political articles of our day. The once-mighty paragraph that adorned our best writing in history and politics, as well as literature, is getting shorter by the day, often settling into the one-sentence fragment.
Our Ruling-Class Monoculture
Why is it that "wokeness" has spread so rapidly throughout America — academia of course, but also our cultural institutions, religion, the media, and business? Ask almost anyone who is prominent in them about, say, "systemic racism" and you will get pretty much the same rote answer. You probably won't hear anyone cast doubt upon it.
Jimmy Carter Was a Better President than You Think
The surprising legacy of America's least popular president