News of the Week for Feb. 12th, 2023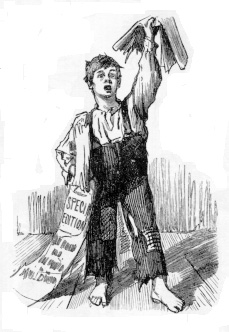 Abortion
Dobbs Decision
Pregnancy Centers Offer Better Service Than Abortion Facilities, a New Study Shows
A recent study in the journal Contraception should be of interest to pro-lifers — especially those with an interest in the work of pregnancy help centers. It provides very strong statistical evidence that pro-life pregnancy help centers offer better and less expensive services than abortion facilities. In particular, it found that pregnancy centers had shorter appointment wait times than abortion facilities and were considerably more likely to offer same-day appointments. Even more important, it found that abortion facilities frequently charge for pregnancy tests and ultrasounds whereas pregnancy help centers almost never charge for these services.
Gun Rights
Florida Poised to Become 26th Constitutional Carry State
"The bill (HB 543) would eliminate a concealed-weapons licensing process that includes people undergoing criminal background checks and completing firearms-training courses."
Hide the Decline
Environment &"Green Energy"
Good News: Greenie Weenies Look To Shut Down Mohave Solar, Bullet Train Projects
These are the same people who scream for green energy and forcing Everyone Else to take the train
Can the US bring nuclear power back?
There are a couple of good articles out this week about efforts to make nuclear power a realistic alternative in the United States once again. If you're a regular reader you already know the background to these stories. The US has been shutting down more nuclear power plants than it builds for the past four decades even as environmentalists have been pressuring the fossil fuel industry to "keep it in the ground."
U.S. District Judge Declines to Block Nevada Lithium Mine's Construction
U.S. District Judge Miranda Du in her ruling also asked the Bureau of Land Management to revisit a portion of its environmental analysis.
'Nature Rights' Pushed in the Lancet
I have been writing for some time about how establishment medicine and bioethics have become profoundly ideological to the point of crossing into the nihilism of anti-humanism. Now, the world's oldest and one of the field's most established medical — not environmental — journals has published an advocacy column in favor of granting "rights" to "nature."
Obamacare
Government in Healthcare
Annals of Government Medicine
Britain's National Health Service is a product of the socialist wave that overtook the U.K. following World War II. It has long been held up as an exemplar by those who seek to impose socialized medicine in other countries, like ours. But today, the state of the NHS is dire.
Canadian Minister of Health: 'Suicidal' Are Not Eligible for Euthanasia
Assisted-suicide activists play a word game when they insist that the practice isn't really "suicide." They claim that a person who seeks death does so only because of serious illness or disability. If a person is healthy, this claim goes, he or she wouldn't have wanted to die. Thus, assisted suicide isn't suicide but merely medical aid in dying (MAiD).
War & Terror
Russia 'massing 1,800 tanks, 700 aircraft & 500k men for new Ukraine assault in 10 DAYS' after Zelensky begs UK for jets
RUSSIA has hundreds of thousands of soldiers, thousands of tanks, and hundreds of warplanes preparing for a new assault, Ukraine has warned.
Moldova Says Russian Missile Entered Its Airspace as Barrage in Ukraine Intensifies
Latest incursion heightens fears that war could spill over Ukraine's borders
Wagner group seems to have run out of Russian prisoners to recruit
The Wagner group of Kremlin affiliated mercenaries announced today that it won't be recruiting anymore Russian prisoners. The group's leader, Yevgeny Prigozhin, didn't explain why.
US General: We're ready for war in Asia
Maj. Gen. Joseph Ryan is the Commanding General of the U.S. Army's 25th Infantry Division, based in Hawaii. He's in the Philippines this week, meeting with some of his Asian counterparts and preparing for several weeks of scheduled military exercises with our allies in the region. He gave an interview to the Associated Press yesterday and seemed to fire a verbal broadside at China, declaring that America is "battle ready" and our allies will stand united if forced to do so by countries that have "decided they want to change the world order" in the western Pacific. This is the sort of blunt statement that usually leads to the Chinese Communist Party setting its hair on fire and probably making some of our allies in the region nervous as well.
There's a Lot More to the Chinese Spy-Balloon Story
The short attention span of the American public might be ready to move on from the Chinese spy balloon, but what we're learning day by day should leave us unnerved. President Biden's decision to shoot down the balloon off the coast of South Carolina is almost the least important aspect of last week's events. This is an extensive, ongoing, and troubling Chinese military effort to learn secrets that we don't want China to know, and it sounds like it took the Pentagon quite a while to even detect these balloons. Don't look for the partisan scandal, look for the military-effectiveness scandal.
The U.S. Military's Innovation Problem
War on the Rocks features an excellent piece examining why military innovation — and public-sector R & D more generally — has lagged behind private-sector innovation over the last few decades.
Chinese Likely Responsible for Green Laser Lights Recently Seen over Hawaii
A most likely candidate as an instrument aboard the Chinese Daqi-1/AEMS satellite,
US military shoots down high-altitude object over Lake Huron on Sunday
The US military shot down another high-altitude object over Lake Huron on Sunday afternoon, according to a US official and a congressional source briefed on the matter.
National
FBI Charges Baltimore Woman, Florida Man in Connection With Plot to Attack Maryland's Power Grid
They planned on "conducting critical infrastructure attacks, including statements about sniper attacks against substations, and how conducting a small number of attacks on electrical substations could cause a 'cascading failure.'"
Crazy People Are Dangerous: Canadian Child Actor Dopehead Matricide Edition
Like most Canadians, Ryan Grantham looks harmless. He's only 5-foot-2 and began appearing in movies and TV shows as a child. But despite his innocent appearance, Grantham is a deadly menace.
Trans Inmate Identifies as Infant, Authorities Accommodate Him With Baby Food and Diapers
Transageism — an offshoot of LGBTQ++™ subculture in which adults sexually identify as small children — has hit the penitentiary.
Disney+ to America's Children: Lincoln Didn't Free the Slaves
"Proud Family: Louder and Prouder," a recent Disney+ reboot of the original "Proud Family" children's cartoon (2001–05), was always going to be a social-justice routine. The franchise's addition of new characters such as "Maya Leibowitz-Jenkins, a 14-year-old activist who isn't afraid to use her voice for good" (per Seventeen) and singer-activist Lizzo — playing, for some reason, herself — had all the trappings of the ongoing effort to politicize even the most innocuous and innocent cultural products. As the Disney Channels Worldwide president said during an interview in early 2020, the company wanted the reboot to renew the original show's "brilliant social commentary on our life and times," delivered "under the guise of a family comedy." Parents may be surprised to hear that "family comedy" needs to be a "guise" for anything at all, but such is the state of American culture.
The DNC's Granite State gift to the GOP
Oh, sure, you'll probably skip over this column because it's not all ChiCom spy balloon, all the time. I know how it is. Follow the shiny new object, especially when it lends itself to all sorts of wonderful memes online. My personal favorite? Mark Hamill tweeting, "That's no balloon. That's a space station."
App State's Magical Vanishing DEI Committee
If university officials can dodge records requests, public oversight is no longer possible.
Student Debt Forgiveness Comes to the Supreme Court
In August of last year, the Biden administration announced, by executive order, that some $400 billion in outstanding student debt would be forgiven. There was no statutory basis for this order, and many assumed that it was an election-year Hail Mary that ultimately would lose in the courts, but would garner Democrat votes in the midterms. That appears to be what happened.
Plumbers in Oakland have been robbed so often they are holding their own active shooter training
Last week I wrote about a string of robberies in San Francisco that left business owners struggling to recover without any help or attention from police. One bar called the Black Magic Voodoo Lounge was robbed and it took police 15 hours to respond. That robbery happened a few days after a very similar robbery just up the street. It took police 36 hours to respond to that one.
The New Loyalty Oath in Higher Education
Writing in the Wall Street Journal, John Sailer of the National Association of Scholars exposes the way DEI ideology has penetrated Texas A&M. And it isn't in one of those fluffy fields like sociology — it's in biology.
DEI Inc. v. Academic Freedom
Amna Khalid and Jeffrey Aaron Snyder argue that we should not kid ourselves about the threat university DEI bureaucracies pose to academic freedom, but is there a better way?
Virginia Lawmakers Approve Bill To Ban Teachers From Hiding A Child's Gender Transition From Parents
The Virginia House approved a bill Tuesday which would prevent teachers from keeping a child's social transition from their parents.
No, Slavery Didn't Create Capitalism
Slavery has been a fact of human existence throughout recorded history. Why did it suddenly create capitalism a couple of centuries ago in a few select places?
***************
How 'Diversity' Policing Fails Science
23 Baltimore schools have zero students proficient in math, per state test results
Baltimore City is facing a devastating reality as the latest round of state test scores are released.
This Washington university requires custodians to get on board with DEI
Job listings on Eastern Washington University's website require applicants to get on board with Diversity, Equity, and Inclusion ideology as a condition of employment.
Californians are pouring into Nevada. Not everyone is happy about it
The wild horses, sagebrush and snow-dusted mountains make this scrubby expanse of northern Nevada seem farther than 265 miles from the bikeable campuses and rooftop kombucha bars of Silicon Valley. Yet as yellow excavators flatten hilltops in the high desert to make way for boxy factories and endless rows of truck bays, the connections between the two places keep tightening.
A Power Game at UNC to Undermine Unwoke Governance
The University of North Carolina has benefited from a governing board that isn't asleep at the switch. That, of course, bothers the education establishment and the state's Democratic governor, Roy Cooper.
DeSantis Exposes College Board's Apparent Deceptions on AP African-American Studies
Although the College Board's revised AP African-American Studies (APAAS) curriculum is a very real — if incomplete — win for Ron DeSantis, Florida's governor has not yet declared victory and accepted the restructured APAAS course. On the contrary, as reported by the Daily Caller, DeSantis's Department of Education (FDOE) has just sent a remarkable — and defiant — letter to the College Board.
Biden's Half-Trumpism
Biden's State of the Union address last night was conspicuously heavy on what could only be described as Trumpian economic themes
Pence subpoenaed by special counsel investigating Trump's role in Jan. 6
Special counsel Jack Smith is overseeing an inquiry into former President Donald Trump's efforts to cling to power after he lost the 2020 election.
Students are unhappy that DEI is forcing good professors out of higher ed
Riley McArdle, a political science student who took one of Matthew Wielicki's courses, said that it's 'sad' to see Wielicki is leaving the field.
'Fit to Serve' John Fetterman Remains Hospitalized
On Wednesday, Sen. John Fetterman (D-Pa.) was hospitalized after feeling lightheaded during a Senate Democratic retreat. "Initial tests did not show evidence of a new stroke, but doctors are running more tests and John is remaining overnight for observation," Fetterman's communications director, Joe Calvello, said in a statement.
Huntington Beach City Council votes to limit City Hall flags, won't fly Pride Flag
Huntington Beach reconsidered its display of the Pride Flag with a proposed city ordinance limiting which flags would fly on the staff outside City Hall.
John Fetterman Struggling in Senate, Describes Hearing Muffled Voices Sounding Like the Peanuts Teacher
INFURIATING. Those closest to him sound shocked that he has an intense workload. And now they admit he needs to slow down and take care of himself.
'Detransitioners' Are Being Abandoned By Medical Professionals Who Devastated Their Bodies And Minds
Health providers won't help detransitioners who seek to undo the damage of transgender surgery and hormones.
Vince Dao Wrecks Liberals by — Wait for It — Denying Genetic Determinism
Vince Dao is a young Christian conservative college student in Florida who has a YouTube channel. He somehow got invited onto a panel discussion by Vice in which the subject was anti-Asian bias and the "model minority" stereotype. Everybody else on the panel was some kind of woke leftist, dressed like slobs, and Dao shows up in a suit and tie and starts dishing out hard truths. Video clips went viral this week.
PROF. ELLWANGER: These are the secret aims of anti-racism statements
After nearly two years of my resistance, this month my English department at the University of Houston – Downtown published an 'anti-racism statement' on our website.
New Hampshire school district bans… urinals?
On Friday, students at the Milford, New Hampshire middle school and high school staged a walkout. The protest came in response to a new directive handed down by the district's school board regarding bathroom access. As usual, this was yet another protest over the school's policies regarding transgender (or gender-confused) students. The district had previously allowed students to use the bathrooms (but not the showers or locker rooms) based on their gender "identity" rather than their actual gender. But in response to protests by parents, they moved to reverse the rule and restrict bathroom access based on biological sex. This conflict called for a "compromise" by the board, which then decided to stick with the biological sex rule, but they blocked the use of urinals by anyone. (No… don't ask me what they were thinking. I have no idea.) The following is from the Associated Press.
What 'Higher Education' Has Come To
By the time they arrive in college, many young Americans have been turned into zealots for all the "progressive" notions. They don't want to hear anything that doesn't support their beliefs and are eager to make life miserable for people they regard as their enemies.
Missouri AG opens probe into trans children's clinic
Ed recently covered the testimony of a former "gender transition manager" at Missouri's Washington University Transgender Center at St. Louis Children's Hospital and the "morally and medically appalling" procedures being performed there. At the time, Missouri Senator Josh Hawley promised to open an investigation into the horrifying procedures being performed on children at that clinic. But as Ed pointed out, Hawley was unlikely to be able to stir the Senate to action while Democrats retain the majority in the upper chamber. But now Hawley has gained a powerful ally in his efforts. Andrew Bailey, Missouri's new Attorney General, is riding to the rescue and has confirmed that his office has opened a probe into the clinic, looking into the practices that "harm hundreds of kids" every year.
Los Angeles restaurant stops accepting cash over crime fears
Despite the claims the President made during his delusional State of the Union address this week, crime rates have not been significantly dropping yet. This is particularly true in California's major cities, including Los Angeles. In fact, robberies are so common there that one restaurant owner this week decided that she would stop accepting cash payments, only allowing customers to use credit or debit cards instead. She wants to "remove the bait for the burglars" and keep her employees safe from armed robberies.
So we shot down a UFO over Alaska yesterday
Given my ongoing fascination with the topic, my interest was definitely piqued yesterday when I started seeing headlines claiming that our military had shot down a UFO over Alaska. Of course, the story probably isn't quite as exciting as that wording makes it sound. (Emphasis on probably.) According to the National Security Council, there definitely was an "object" at roughly 40,000 feet over our coastal waters off of Alaska. And it was reportedly moving, albeit rather slowly, so it was technically "flying." And the government either doesn't know what it was yet or they're not saying. Therefore, at least in the eyes of the public, it could be described as an unidentified flying object. Or at least it was flying until an F-22 Raptor blew it out of the sky under orders from the President.
Fighting Irish dean fighting mad when architecture department DEI hire dissed
YOU ARE LITERALLY WORSE THAN HITLER. Seems harsh, no?
Too racy for school board meeting; required reading for students
Some schools are now requiring that students read books that are too racy to be read aloud to school board members.
Economy & Taxes
'We' Aren't Worse at Construction — Government Is in the Way
"We," Americans, do have better technology now than in the 1970s. So one would expect productivity to have improved. But it hasn't. A reasonable question when confronted with those facts is: What's getting in the way?
Congress Looking to Create New Regulations, Taxes for Marijuana
Meanwhile, in a victory for 2nd Amendment, a judge has ruled that banning guns for marijuana users unconstitutional.
International
Anglican Bishop Reports Elected Church Leader to Police for 'Hate Crime' of Speaking Against Queer Theory, Sexualization of Children
A Church of England bishop reported an elected church leader to the police over his tweets condemning so-called queer theory and the sexualization of children. Last week, the head of the entire church also sent a letter seemingly threatening to remove the man from leadership over his remarks.
Japan Prepares for a More Uncertain World
Tanner Greer, of The Scholar's Stage, highlights Japan's latest National Security Strategy, which was released in December. Gone are the days, Greer writes, when policy-makers dreamed "that globalization might save the world." Instead, Japanese officials see a time of growing international instability and a need to reorient Japanese policy priorities.
What Happened to Canada?
Canada was once a land of fishermen, lumberjacks, oil drillers and Mounties. What the Hell happened?
Why Chinese AI and semiconductors could fall decades behind under US chip ban 'blitz'
Washington's latest move to restrict access to chip-making equipment dims Beijing's hopes of buying from non-US suppliers such as the Netherlands. Without foreign technology, it could take at least 20 years for China to regain lost ground, according to industry consultant.
Pink Floyd's David Gilmour Lashes Out at Ex-Bandmate Roger Waters' Anti-Semitism, Pro-Putin Rhetoric
Yup. Waters still thinks Israel is just like Nazi Germany.
South Africa is in a power hurt locker
I had no idea things were so desperate, and that's after knowing what miserable shape the country is in.
Turkish Anger Turns to Erdogan Over Quake Delays, Weak Buildings
Turkish President Recep Tayyip Erdogan is facing mounting criticism from earthquake survivors and opposition parties over the country's poor construction record and what they say has been an inadequate response to one of its worst natural disasters.
Moldova 'Separatism Law' Sparks Tensions With Breakaway Transnistria
Breakaway region de facto run by Moscow says new law in Moldova outlawing separatism will only harm dialogue between the two sides.
A Yale Professor Suggested Mass Suicide for Old People in Japan. What Did He Mean?
His pronouncements could hardly sound more drastic. In interviews and public appearances, Yusuke Narita, an assistant professor of economics at Yale, has taken on the question of how to deal with the burdens of Japan's rapidly aging society.
New billboard in West Kelowna, B.C. sparks outrage among many
A new banner in West Kelowna, questioning what children are being taught in school has been sparking outrage due to its message and the graphics on it.
Opinion
Coming Around to Reagan
Ronald Reagan's appeal did not make much sense to me, until recently. Too young to witness him in action, I focused on the facts. The national debt tripled during his two terms. And it's hard to discern any decrease in total federal regulations resulting from his presidency. How was this era of unprecedented deficit-spending a victory for limited-government conservatism?
Republicans Can't (and Shouldn't) Try to Out-Statist Democrats
In the aftermath of President Biden's State of the Union address, some elements of conservative opinion have granted Biden a kind of grudging respect. His speech was replete with a populist, almost-Trumpian message, full of promises not to reform entitlements and to employ protectionist measures to Americans' alleged economic advantage, for example. At the American Conservative, Curt Mills wrote that "Biden slyly attempted to eat Trumpist Republicans' brunch by co-opting many planks favored by 'economic nationalists' (I say let the man co-opt)." In the New York Times, columnist (and National Review contributor) Ross Douthat argued that "Biden just gave a State of the Union speech whose key themes and most enthusiastic riffs could have been lifted—albeit with more Bidenisms and fewer insults—from Trump's populist campaign." Douthat warns it's "a message whose potency Republicans underestimate at their peril."