News of the Week for Dec. 11th, 2022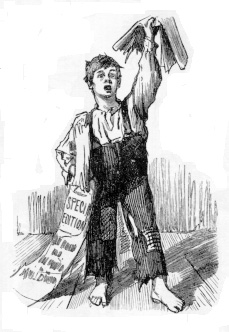 Election 2022
Voter fraud in the 2022 election?
Of all the states or counties where you'd least expect to find allegations of Republican-led voter disenfranchisement, Clark County is at the top of the list.
NH Gov. Chris Sununu says Trump's announcement 'fell flat' and shares why he will never run for Senate
Two weeks after comfortably winning his fourth two-year term as governor of New Hampshire, Chris Sununu opened up about the current state of the Republican Party, its current leadership, and whether he'd ever run for the U.S. Senate or even seek his party's nomination for president.
After last night
This is a postscript to my November 9 installment of "After last night" on this year's midterms.
Democratic Sen. Warnock wins Georgia runoff against Walker
Democratic Sen. Raphael Warnock defeated Republican challenger Herschel Walker in a Georgia runoff election Tuesday, ensuring Democrats an outright majority in the Senate for the rest of President Joe Biden's current term and capping an underwhelming midterm cycle for the GOP in the last major vote of the year.
Warnock Squeaks by to Win Georgia Senate Race, Gives Dems Outright Majority
The Democrats have an outright but slim, majority, 51-49.
The Republican "Cope"
On the heels of the GOP's utterly predictable loss in the Georgia Senate runoff last night, a segment of the right-wing internet is showing symptoms of a particularly serious case of what the kids — forgive me — often describe as "cope." The net loss of a Republican seat in the U.S. Senate, we're told, is everyone's fault except for the Republican candidate himself, and the people who recruited him to run in the first place.
Five Key Takeaways From the Georgia Senate Runoff
The writing had been on the wall for weeks, but many of us still held out hope of ousting Sen. Raphael Warnock (D-Ga.) in Tuesday's runoff election. Unfortunately, the outcome wasn't what we hoped. Below, I've compiled five key takeaways from the results and how we can learn from them.
Herschel Walker and the Real Face of Abortion
Herschel Walker lost his Senate race in good part because Americans don't like people who kill their own children.
The Republican three-cycle losing streak
After Tuesday's disappointing but not surprising outcome in Georgia, Herschel Walker didn't quite turn out voters in the Peach State's reddest counties to the levels seen in the general election three weeks prior, and Raphael Warnock exceeded his turnout from November in the Democratic stronghold pockets where he needed them most.
Abortion
Dobbs Decision
Judge tosses first "bounty hunter" lawsuit filed using Texas abortion law
A state judge Thursday dismissed a case against a San Antonio abortion provider that is a first. The lawsuit was the first test of a provision in Texas abortion law that allows private citizens to sue over any illegal abortion they discover.
Gun Rights
GOA Challenge Oregon's New Gun Control
Gun Owners of America (GOA), its non-profit organization Gun Owners Foundation (GOF), and two Oregon residents have filed a lawsuit challenging the new Oregon gun law that saw the state become one of the most restrictive states in the nation.
Hide the Decline
Environment &"Green Energy"
German Climate Alarmists Glue Themselves to Munich Airport Runway, Disrupt Flights
Munich police and fire brigade rushed to the scene to free the glued militants from the runway.
German climate activist sad song: When die gluing gehen nicht sehr gut
I thought I would lighten the mood somewhat by a quick post on a situation I found this morning that was well nigh hilarious.
Obamacare
Government in Healthcare
The Sad Truth about Assisted Suicide's Poster Girl
The National Post reports that Jennyfer Hatch, the 37-year-old woman who became a poster girl for assisted suicide in a recent Canadian short film, embraced suicide only after failing to secure proper health care. Simons, a Canadian clothes retailer, released a video, All Is Beauty, romanticizing her death. Really, she wanted to live.
'I don't want to die, but I don't want to be homeless': Canadian man, 65, has a doctor's approval for euthanasia despite admitting becoming POOR is a main reason he's applying to die
A doctor approved Les Landry's application for medical assistance in dying, despite him saying poverty is a major factor in the decision to end his own life
War & Terror
Whistleblower: COVID was developed in a lab
Former vice president of EcoHealth Alliance Dr. Daniel Huff is dropping a bomb on the public health establishment.
Putin-One Foot In The Grave The Other On A Banana Peel?
In April, The Lid reported rumors that Russian tyrant Vlad Putin was suffering from cancer. Based on Pentagon intelligence and an investigative report in the Russian media outlet The Project, Putin's illness went public. The NY Post cross-referenced public records with Putin's known disappearances from public life and his trips to his dacha, or getaway home, in Sochi. The report paints a picture of a leader being treated for chronic ailments.
1,200 university students 'poisoned' the night before planned anti-regime protests
Iranian news agency says students were struck down by 'food poisoning' which led to them dumping their food onto the streets
U.S. Plans Broad Increase of Military Presence in Australia
Allies agree to further defense cooperation amid concerns over China
Putin Is Preparing to Flee When Russia Implodes, Ex-Aide Says
Russia's Vladimir Putin and his cronies already have a plan in place to flee the country once things go sideways, a former aide to the Russian president has claimed.
Brittney Griner Released by Russia for Arms Dealer, But Marine Paul Whelan Left Behind Again
Whelan's brother congratulated Griner but also said: "How do you continue to survive, day after day, when you know that your government has failed twice to free you from a foreign prison?"
Putin Says Russia May Add Nuclear First Strike to Strategy
Vladimir Putin said Russia may consider formally adding the possibility of a preventive nuclear first strike to disarm an opponent to its military doctrine, just days after warning that the risk of atomic war is rising.
Commie Invasion! Two More Secret Chinese Police Stations Discovered, This Time in L.A.
Time to invest in a Rosetta Stone Cantonese language plan. The non-profit group Safeguard Defenders just located 43 more secret commie Chinese police stations across the world, and two are in Los Angeles. We already knew about the one located in New York City.
Medics report female Iranian protesters shot in faces, genitals, breasts
Medics across Iran who are treating protesters report that they are being shot and specific areas of their bodies are being targeted. Iranian security forces are targeting women, firing shotguns at their faces, breasts, and genitals.
Putin: Maybe I'll adopt the American first strike strategy
It would appear that Vladimir Putin isn't quite as sick or injured as some have recently speculated. He was at least well enough to attend a summit in Kyrgyzstan with the leaders of some of Russia's former Soviet allies. While he was there, he delivered some disturbing remarks, suggesting that the Kremlin is "considering" employing a preemptive military strike strategy developed by the United States. In theory, Russia could hit an adversarial nation with a significant number of hypersonic missiles in a matter of hours, destroying that country's strategic response and command capabilities before they have a chance to fire back. The White House described Putin's remarks as "saber rattling," but it's not entirely clear whether Putin was being serious or just trying to get a rise out of us.
Man accused of being bombmaker in Lockerbie terrorist attack in US custody
The bombing of the Pan Am flight 103 killed 270 people in Britain's largest terrorist attack
National
Justices spar in latest clash of religion and gay rights
The Supreme Court's conservative majority sounded sympathetic Monday to a Christian graphic artist who objects to designing wedding websites for gay couples, a dispute that's the latest clash of religion and gay rights to land at the highest court.
Trump: Big Tech 2020 Election Interference "allows for the termination of all rules, regulations, and articles, even those found in the Constitution"
"Do you throw the Presidential Election Results of 2020 OUT and declare the RIGHTFUL WINNER, or do you have a NEW ELECTION?"
The NCAA's Own Goal
A January vote may permanently eliminate standardized-testing requirements for student-athletes.
'It's Still Misgendering'
All you have to know about pre-Musk Twitter is that this guy was making decisions about what to shut down and allow
California cops: We will only "rarely" send robots to kill people
This is a story that John wrote about last month, but the plan still seems to be moving forward. And it involves robots, so why not?
Anti-racism means not being good at things?
Saira Rao and Regina Jackson are getting their day in the sun. Authors of Deconstructing Karen and proprietors of Race to Dinner, Rao and Jackson have released a book that is being celebrated by all the "Right People." They even star in their own movie about anti-racism training.
303 Creative and Artistic Speech
On Monday, the Supreme Court hears oral argument in 303 Creative v. Elenis, which presents once again the clash between nondiscrimination norms and the First Amendment's protection of freedom of speech.
Biden Education Dept. Dissolves National Parents and Families Engagement Council
Education Secretary Miguel Cardona filled the council with left-wing activists and Democratic donors.
Gorsuch on religious-liberty case: Sure sounds like Colorado put Philips through "re-education," no?
Nominally, today's oral arguments at the Supreme Court pertained to 303 Creative in Colorado, not Masterpiece Cakeshop and Jack Phillips. Clearly, however, at least Justice Neil Gorsuch has decided to connect some dots in the hope of resolving the tension between anti-discrimination regulations and the First Amendment protections of religious expression and speech.
Meta Threatens to Remove News from Platforms Including Facebook Due to Journalism Bill
Facebook's parent company, Meta, publicly threatened to remove all news content across its platforms if the Journalism Competition and Preservation Act (JCPA) were to become law.
New York's new "hate speech" law must be rejected
A new law went into effect in New York State on Saturday and it has free speech advocates up in arms for good reason. The law seeks to squelch any vaguely-defined instances of "hate speech" online. But this one goes much further than previous proposals to silence people on the major social media platforms. It applies to blogs and any other websites that allow readers to leave comments… such as the one you are reading right now. The law requires the operators of such sites to post a content moderation policy, and remove comments that may offend or "incite violence against" a list of favored demographic groups. This would not only create a massive amount of work for the newly enlisted moderators but would represent the censorship of free speech. The law would also apply to Eugene Volokh, co-founder of The Volokh Conspiracy, and he's not putting up with it. He has joined a lawsuit against the state seeking to have the law struck down and he writes about it in the Wall Street Journal.
Ted Cruz's daughter OK after HPD called to senator's home, rep says
Houston police and fire department personnel responded to the Houston home of Sen. Ted Cruz on Tuesday night.
Lee Zeldin Makes Decision on Running for RNC Chair
Following his better-than-expected performance in the New York gubernatorial election last month, many were calling on Rep. Lee Zeldin (R-N.Y.) to run for Republican National Committee Chair.
Musical at Harvard protrays Judas as a gay individual who falls in love with Jesus
The musical 'reimagines Judas Iscariot as a queer Asian American high school senior who falls in love with Jesus, betrays him, and learns to take control of his own narrative.'
The Supreme Court Is Considering 2 College Admissions Cases. Here's What You Need to Know.
The U.S. Supreme Court's many cases this term include two that pertain to affirmative action in college admissions.
Teen at Ted Cruz's Houston Home in Hospital After 'Self-Inflicted Cutting' Call
No confirmation if the teen is a Cruz relative.
American Girl Book Teaches Girls to Change Gender, Even Behind Parents' Backs
It also normalizes childhood obesity.
How the American Academy of Pediatrics is destroying children
We've recently explored far too many stories about the tragic effects of so-called "gender-affirming" treatments for children, such as have been seen at Boston Children's Hospital. But most of the doctors involved in these practices must be getting their "guidance" from somewhere, right? As it turns out, these dubious and dangerous practices involving everything from hormone injections and puberty blockers to genital mutilation surgery have all been endorsed by one of the nation's largest medical associations. That would be the American Academy of Pediatrics (AAP). This week, the Washington Free Beacon, in partnership with Common Sense, has published an extensive deep dive into how the AAP has strayed so far off the beaten path in terms of the treatment of claimed cases of pediatric gender dysphoria.
IL Gov Pritzker signs revised no-cash bail bill: Wave good-bye, Chicago
Just weeks before the hugely controversial SAFE-T Act was set to go into effect as law in Illinois on 1 Jan, Gov J.B. Pritzker signed a package of revisions to the bill. The changes address and clarify some of the remaining problematic aspects of the original legislation, which had been amended three times previously.
Zeldin: I won't run for RNC chair unless GOP abandons McDaniel
Quite the surprise from the man some in the GOP credit for delivering a narrow House majority in a midterm many consider botched by the party otherwise. Lee Zeldin ran a nearly perfect campaign in his quixotic challenge to incumbent governor Kathy Hochul in New York. He lost by six points in a state where Democrats dominate, but Zeldin — and a friendly redistricting map — delivered five House seats to the nine-seat Republican majority.
Justices skeptical of elections case that could alter voting
The Supreme Court on Wednesday seemed skeptical of making a broad ruling that would leave state legislatures virtually unchecked in making rules for congressional and presidential elections.
U New Mexico requires use of preferred pronouns
The University of New Mexico has a policy designed to make school personnel comply with preferred pronouns. Policy 2720 states that '[t]he intentional or persistent refusal to respect a preferred or affirmed name or pronoun can constitute discrimination or harassment.'
Poll: DeSantis surges to 5-point lead over weakened Trump in 2024 primary matchup
A new Yahoo News/YouGov poll finds that Florida Gov. Ron DeSantis now leads former President Donald Trump by 5 percentage points in the race for the 2024 GOP presidential nomination.
Yes, it is grooming
Project Veritas does the kind of investigative journalism that we would have expected the MSM or even the FBI to do years ago.
Kyrsten Sinema goes independent, scrambles Senate
Sen. Kyrsten Sinema of Arizona said in remarks published at 6 a.m. ET Friday that she's leaving the Democratic Party and registering as an independent.
House Republicans brace for doomsday scenario if McCarthy falls short of 218 votes for speaker
As a right-wing faction threatens to tank his speakership ambitions, House GOP leader Kevin McCarthy delivered a promise: "I'll never leave," making clear he has no plans to drop out of the race even if the fight goes to many ballots on the floor.
School District Must Release E-Mail List of Parents to Whom It Sent Various Ideological Advocacy Messages
"[T]he District wants to be able to use government resources to collect and utilize these e-mail addresses to promote and advance the particular 'community outreach' issues and positions of District (government) leaders while denying others in the community the opportunity to utilize the e-mail addresses to share differing viewpoints."
CPS: Mom Can't Let Her 3 Kids—Ages 6, 8, and 9—Play Outside by Themselves
Pearisburg, Virginia, social services says kids must be watched—at all times—until they turn 13.
Kyrsten Sinema Is Leaving the Democratic Party Because It Would Be Hard for Her to Win a Primary
Senator Kyrsten Sinema announced her decision to leave the Democratic Party in a carefully orchestrated media campaign featuring a profile, an op-ed, and a video touting herself as an "independent voice." Beyond the lofty language, what this really reflects is the fact that it would be a challenge for her to win in a Democratic primary.
Private RNC member emails reveal anger at Trump, frustration with McDaniel's response to him
In missives sent to all 168 members, several committeemen expressed horror with the Nick Fuentes dinner. One wanted the chair to speak out.
Public Library Pays Ibram X. Kendi $22,500 to Deliver Woke, 'Anti-Racist' Message
A woke sermon—from a well-paid minister who speaks his truth—is coming to a public library near you.
Short Circuit: A Roundup of Recent Federal Court Decisions
Shunt sabotage, shooting up a tailor's, and the credible threat of prosecution.
The Rhetorical 'Double-Bind': How LGBTQ+++© Activists Rig the Discourse
"Double bind" is defined as: A psychological predicament in which a person receives from a single source conflicting messages that allow no appropriate response to be made.
Economy & Taxes
More on the 'urban doom loop'
If you missed this story last week, the summary is that there are some real estate experts who believe the pandemic may have created a new normal, one that has major implications for our cities. I can summarize this in three steps.
Tremors: Rental Homes
Here maybe is another sign of trouble ahead as we adjust to our departure from an era in which ultra-low interest rates had made money close to "free" (the latest economic data would not suggest that the Fed will be inclined to offer much relief on the interest-rate front any time soon).
Sinking ship: U.S. manufacturing orders from China collapse
Shipping companies are already reacting with "blank" (canceled) sailings and reallocating cargo shipments ("vessel utilization") to make sure they have full boats before they pull out of port. All this is raising hell with the logistic delivery schedules people waiting on the other side of the pond depend on.
America Won't Beat China by Becoming China
America's world-leading digital technology companies and technologies were not the product of intentional design or bureaucratic initiatives.
US sides against Google in consequential social media case
The Biden administration has told the US Supreme Court that social media companies in some cases can be held liable for promoting harmful speech, partially siding with a family seeking to sue Alphabet Inc's Google over a terrorist attack.
EU court: Google must delete inaccurate search info if asked
Google has to delete search results about people in Europe if they can prove that the information is clearly wrong, the European Union's top court said Thursday.
Most Infrastructure Isn't Government-Owned
Conversations about infrastructure are commonly centered around government. Governments at various levels do own most roads, airports, and seaports in the United States, and those are vital and expensive. But in a recent blog post, Chris Edwards of the Cato Institute points out that the private sector is actually responsible for most infrastructure in this country, and that fact has interesting implications for how we ought to think about infrastructure policy.
International
New Zealand Plans to Make Facebook, Google Pay for News
Legislation to be based on a similar law in Australia and a proposal in Canada
EU: Twitter faces fines or shutdown if it does not comply with law
Twitter can be subjected to fines and other measures if it does not comply with EU law, EU Internal Market Commissioner Thierry Breton has said.
Twitter: Europe's Censors Circle
The highhandedness of Jourová's language is a reminder of the extent to which the EU is a technocracy. It is an institution within which the notion that a bureaucrat might have gotten above herself is almost impossible to imagine.
EU Threatens to Shut Down Twitter as Musk Eases Censorship Rules
German newspaper Die Tageszeitung: "The EU is monitoring Twitter very closely since its takeover [by] Elon Musk."
Argentine VP Cristina Fernandez guilty of fraud; sentenced to 6 years and banned from office
Argentine Vice President Cristina Fernández de Kirchner was convicted and sentenced Tuesday to 6 years in prison and a lifetime ban from holding public office for a fraud scheme that embezzled $1 billion through public works projects during her presidency.
Argentine Vice President Cristina Kirchner found guilty of corruption
Vice President Cristina Fernández de Kirchner, a prominent and polarizing figure in Latin America who served two terms as president of Argentina, was convicted Tuesday on corruption charges, sentenced to six years in prison and given a lifetime ban from holding public office.
Peru's President Accused of Coup After Move to Dissolve Congress
Castillo declares government of exception, imposes curfew. Surprising dissolution an illegal move, political analysts say.
Peru's Congress votes to remove president Castillo in impeachment trial
Peru's congress voted on Wednesday to remove president Pedro Castillo in its impeachment trial.
Oldest DNA reveals life in Greenland 2 million years ago
Scientists discovered the oldest known DNA and used it to reveal what life was like 2 million years ago in the northern tip of Greenland. Today, it's a barren Arctic desert, but back then it was a lush landscape of trees and vegetation with an array of animals, even the now extinct mastodon.
Peru president removed from office amid accusations of coup attempt
Pedro Castillo apparently detained by police and new president Dina Boluarte sworn in on day of high drama
Thousands of Mysterious 'Owl' Stones May Be The Work of Ancient Children
Thousands of ancient owl-shaped slate plaques found in tombs and pits across the Iberian Peninsula were thought to represent deities or hold ritualistic significance to the Copper Age societies that crafted them.
Opinion
Thought for the Day: Scruton on Foucault
Roger Scruton's charming and invaluable memoir, Gentle Regrets: Thoughts from a Life, includes a chapter explaining how he first started turning in a conservative direction (he wasn't raised one—his father was a devoted semi-socialist Labourite), when he witnessed first-hand the student revolt in Paris in May 1968. He was repelled by the spectacle, and concluded that 'whatever these people are for, I'm against.'
Is There Any Hope For The ACLU?
A few years back, I queried whether David Cole, the legal director of the organization that uses the legacy name American Civil Liberties Union, could save the ACLU from becoming the apologist for the termination of civil liberties and the enforcer of the woke brand of political correctness. Experience since suggests that he won't be its savior.
The Democrats' Tenuous Hold on the Suburbs
It Could All Come Apart in 2024
What Andrew Jackson Can Teach the GOP about Losing
Our seventh president skillfully bounced back from a bitter defeat.
Is "Freedom" a Dog Whistle?
In a New Republic essay titled "How the Right Turned 'Freedom' Into a Dog Whistle," Eric Herschthal reviews Jefferson Cowie's new book Freedom's Dominion: A Saga of White Resistance to Federal Power. The essay traces how segregationists like George Wallace used the "language of freedom" as a smokescreen for institutionalized racial oppression. Wallace's message, Herschthal writes, "resonated with many white Americans outside the South precisely because he did not explicitly endorse racism but cloaked it in the language of freedom against an overbearing federal government."
The Beginning of the End of 'Gender-Affirming Care'?
Over the past three decades, the Gender and Identity Development Service at the Tavistock Clinic in London has seen thousands of British children for gender dysphoria, with a British minister noting a more than 4,000 percent increase of referrals for girls alone in the last decade. But on Thursday, Britain's National Health Service announced that it was closing down Tavistock for good—and, in effect, rebuking the common American medical approach known as "gender-affirming care" for treating children with gender dysphoria. This can include a mix of puberty suppressants, cross-sex hormones, and surgeries, interventions in minors that can lead to irreversible effects.