News of the Week for June 12th, 2022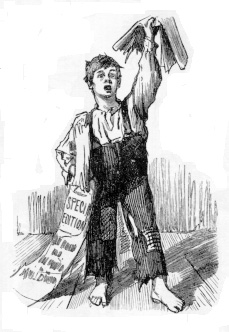 Election 2022
ABC poll: 80% cite inflation as top issue — and Biden gets 28% approval
It's the economy, stupid. And in 2022, it's only the economy, stupid. Despite the White House's best attempts to rope voters into other issues besides Joe Biden's utterly disastrous economic policies, ABC's latest poll shows precisely what other pollsters have demonstrated all along. While inflation rages, it's practically the only consideration on the table in the midterms.
FBI arrests GOP Michigan gubernatorial frontrunner for participating in the insurrection
A curtain-raiser for tonight's January 6 committee hearing, reminding us why Liz Cheney can't just "move on." She can't move on because the party won't move on from trying to subvert elections. If anything, with 2020 truthers on the ballot in swing states like Pennsylvania, Arizona, and Michigan, the threat is only building.
NV Supreme Court to decide fate of ranked-choice voting, open primary ballot initiative
In a last-chance appeal before the Nevada Supreme Court, opponents of a proposed ballot question calling for adopting open primaries and ranked-choice voting in Nevada elections argued the initiative is too broad and should not be allowed to proceed to the ballot.
Michigan GOP Gubernatorial Candidate Arrested by FBI for Alleged Role in January 6 Riot
Ryan Kelley, a candidate in Michigan's Republican gubernatorial primary, has been arrested by the FBI for his role in the storming of the U.S. Capitol on January 6, 2021.
California primary results: Who is advancing to November?
The polls are closed, but remember: In California elections, this is just the beginning. The June top-two primary is when California voters choose their two favorites for governor, for top prosecutor, for fiscal watchdog and for a phalanx of lesser known and less competitive positions. Ditto for each of the 80 Assembly districts, 20 state Senate races and 52 congressional districts where 160, 40 and 104 candidates, respectively, will emerge after all the ballots are counted. But there may not be as many ballots to count as in previous primaries, if projections on abysmal voter turnout prove right.
Chicago Mayor Lori Lightfoot Wants a Second Term
Not a good record for her.
How Chesa Boudin lost San Francisco: DA resoundingly recalled for failing to get a grip on crime and disorder
San Francisco voters moved decisively to recall controversial District Attorney Chesa Boudin, ousting him in a Tuesday vote that is sure to reverberate nationwide. Early results had voters in the famously progressive city voting in favor of Proposition H, which asked if Boudin should be removed, by a 3-to-2 margin.
L.A. mayor's race: Rick Caruso, Karen Bass headed to November runoff
Billionaire real estate developer Rick Caruso and U.S. Rep. Karen Bass will square off in a November runoff in their costly race to become Los Angeles' next mayor, with the two far ahead of the rest of the primary field.
'Comes Across as a Cult Guy': The Pennsylvania Candidate Freaking Out Both the Left and the Right
Doug Mastriano's come-from-nowhere popularity is fusing religion and politics in a new way. He's either Democrats' dream opponent, or the establishment's worst nightmare.
Gun Rights
Clown World in 'Killadelphia': DA Krasner Blames NRA for South Street Massacre
The city, which is plagued by violence, makes it a felony to carry a firearm without a license, but the DA says it's "obviously racist" to enforce this law, because it's only a misdemeanor in the rest of the state. So instead you let armed criminals go free and then you're shocked — shocked! — that they routinely shoot each other in the streets? And then you're going to blame the NRA for this situation? Like the NRA is to blame for these gun-toting thugs you turned loose?
No, a Heritage Foundation Witness Did Not Lie at a 2019 Hearing
At a House Committee on Oversight and Reform hearing on gun violence yesterday, Representative Katie Porter (D., Calif.) went viral for her questioning of Heritage Foundation legal analyst Amy Swearer. The exchange became especially heated when Porter accused Swearer of lying under oath at a 2019 hearing on the same issue.
Bipartisan group of senators announce agreement on gun control
A bipartisan group of senators announced an agreement on principle for gun safety legislation Sunday, which includes "needed mental health resources, improves school safety and support for students, and helps ensure dangerous criminals and those who are adjudicated as mentally ill can't purchase weapons," they said in a statement.
Senators Strike Bipartisan Framework for a 'Gun Safety' Deal
All the screaming demanding that Congress "do something" about gun violence has borne fruit. The Senators listened. The Senators spoke. And the Senators laid a legislative egg.
A surprise: Senate group reaches deal on gun control package
"Gun control" is a misnomer in this case, actually. Most Republicans, including lead negotiator John Cornyn, oppose any measures that would limit law-abiding people's access to guns. That includes banning under-21s from buying AR-15s even though they're already barred by federal law from buying handguns from licensed dealers.
Hide the Decline
Environment &
"Green Energy"
The madness of slow Joe: Sun king edition
The mad scientists whom Gulliver discovered in Laputa had an interesting project. They sought to extract sunlight from cucumbers. The mad scientists have nothing on slow Joe, the president of the United States. We are in the middle of a historic rise in the price of gasoline. Prices are rising so fast that, if you didn't fill up your car yesterday, you'll be paying more for the privilege today. And slow Joe can take pride in his contribution to our plight.
Domestic Solar-Energy Companies Upset by Biden's Plan to Boost Domestic Solar Energy
President Biden could be facing a legal challenge over his executive actions on green energy earlier this week. But not over the flagrant abuse of the Defense Production Act that I wrote about yesterday.
New Zealand Introduces a Climate Change Meat Tax
In the face of last month's UN warning that 49 million people in 43 countries face severe risk of starvation, the New Zealand Government has chosen now to introduce a new climate change food tax.
Top Producer Albemarle Risks Shutting German Plant if EU Declares Lithium a Hazard
Top lithium producer Albemarle Corp (ALB.N) may have to shut its Langelsheim plant in Germany if the metal used in electric vehicle batteries is declared a hazardous material by the European Union, its finance chief told Reuters.
How SCOTUS' upcoming climate ruling could defang Washington
A legal fight over the EPA's power to restrict greenhouse gases offers conservative justices an opportunity to tie the executive branch's hands on a host of issues — from Covid to net neutrality.
Obamacare
Government in Healthcare
Canadian Bill to Allow Euthanasia of Dementia Patients
The Netherlands and Belgium already permit people diagnosed with dementia to sign an advance directive ordering themselves killed when they become incapacitated. This has even resulted in one case in which such a patient was euthanized despite resisting — and the government responded by changing the law to enable death-doctors to drug and euthanize such patients without permission.
Socialized Medicine Fail: Watch Nurse Tell Patients in British Emergency Room They Might Wait 13 Hours to See a Doc
Britain's National Health Service (NHS) has given the world plenty of examples showing why America should run from socialized medicine, such as soulless, bureaucratic decision-making and long wait times for planned procedures. Now, a shocking new video shows yet another reason: insufficient service for the community, resulting in waits of seven-and-a-half hours and up for emergency room visitors to see a doctor.
War & Terror
China secretly building PLA naval facility in Cambodia, Western officials say
China is secretly building a naval facility in Cambodia for the exclusive use of its military, with both countries denying that is the case and taking extraordinary measures to conceal the operation, Western officials said.
China Buzzes Australia's New Prime Minister
A Chinese fighter jet intercepts an Aussie surveillance aircraft on a routine mission in the South China Sea.
China-Canada tensions rising again over N.Korea air patrols
Diplomatic tensions between China and Canada are rising again, with each country accusing the other of using their military aircraft flying near North Korea of provocation and harassment.
UN Report: Al-Qaida Flourishing in Taliban-Run Afghanistan, May Regain Capabilities to Launch "Long-Distance" Terror Attacks Soon
Afghanistan "could once again become a base for international terrorist attacks after the withdrawal of US and Nato troops last year."
Remembering China's "Tank Man" 33 years later
Thirty-three years ago an unidentified Chinese man bravely stood up against the might and power of the murderous Chinese Communist Party. No one knows what happened to "Tank Man," but he will always be remembered and revered by those who continue to fight the evils of communism.
The US military is watching China's presence grow in Latin America, and it doesn't like where things are going
US officials and lawmakers have for years voiced concern about growing US influence in Latin America. For military and national-security leaders, that influence has security implications for the US. Despite US warnings about dealing with China, many leaders in the region see little on offer from the US.
Has the Ukrainian insurgency begun?
Job one for Russia is seizing as much territory as it can as quickly as it can before its army breaks. If you believe the Ukrainian figures, some 30,000 Russians are already KIA with many more wounded out of an original invasion force of 200,000 or so. That force was woefully undermanned relative to the military conventional wisdom that an invader needs a three-to-one advantage in numbers to sustain a prolonged occupation.
Kavanaugh Threatened by Gunman
The Democrats smeared Brett Kavanaugh as, among other things, a rapist at his Supreme Court confirmation hearing. They knew their assertions were false but made them anyway. Next, liberals published Kavanaugh's home address along with those of other Supreme Court justices so that mobs could threaten them. Democratic officeholders did not object to this tactic.
Are Chinese gamers leaking China's military secrets?
If you've been worrying about how a leaky U.S. government can possibly compete with China's combination of economic might and autocratic government, this episode of the Cyberlaw Podcast has a few scraps of good news. The funniest, supplied by Dave Aitel, is the tale of the Chinese gamer who was so upset at the online performance of China's tanks that he demanded an upgrade. When it didn't happen, he bolstered his argument by leaking apparently classified details of Chinese tank performance. The story inspires me to suggest that U.S. intelligence should be subtly degrading the online game performance of other Chinese weapons systems that we need more information about.
Man with weapon arrested near Brett Kavanaugh's home, officials say
A man with a gun and a knife was detained by police early Wednesday morning near Brett M. Kavanaugh's Maryland home after making threats against the Supreme Court justice, according to federal officials.
Armed Man Arrested Near Brett Kavanaugh's Home Threatened to Kill Him, Police Say
Police detained an armed man from California early Wednesday morning near the suburban Maryland home of Supreme Court Justice Brett Kavanaugh, saying he threatened to kill Kavanaugh.
'Marxist-Leninist' revolutionaries forecast 'bloodshed' at pro-abortion protest
Syracuse University students held a pro-abortion protest last month that advocated for socialism and abolishing the Supreme Court. One student told Campus Reform that there would likely be bloodshed.
Sweden's NATO Bid Is in Trouble
Domestic politics have elevated a Kurdish parliamentarian, and that worsens Stockholm's Turkey woes.
Chinese Military Reportedly Building Secret Naval Base in Cambodia
Sky News Australia: "China is secretly building a naval facility in Cambodia, taking extraordinary measures to conceal the operation."
Is Putin Eyeing Narva?
Interestingly (if that's the word), Putin singled out Narva, which is in the far east of Estonia, just across a narrow river from Russia, a city that Peter the Great ultimately got "back" after defeating Sweden in the Great Northern War (1700-21), along with the rest of modern Estonia and most of modern Latvia.
Biden Administration Pursues Iran Deal at any Cost
This week, the Biden administration supported a censure against Iran for its lack of cooperation with United Nations nuclear investigators seeking transparency about the country's nuclear program. In response, Iran removed 27 cameras monitoring from four nuclear sites. In addition, "Iran plans to install more advanced nuclear centrifuges in an underground facility," as the Wall Street Journal Editorial Board put it. These developments indicate the increased nuclearization of the Iranian regime, which poses grave dangers to America and its allies in the Middle East.
Sino–Russian Bridge Building
Reuters has a noteworthy dispatch on a newly opened bridge between Russia and China — a piece of infrastructure that acts as an apt metaphor for the two countries' deepening ties
AOC Brags about Blocking SCOTUS Security Bill after Kavanaugh Assassination Plot
Representative Alexandria Ocasio-Cortez (D., N.Y.) bragged about her efforts to block legislation that would increase security for Supreme Court justices shortly after authorities foiled an alleged assassination attempt against Justice Brett Kavanaugh.
China: America needs to stop "meddling" in the Pacific
If the United States has been hoping to intimidate China with all of Joe Biden's "tough guy" rhetoric this year, it doesn't appear to be working. If anything, the Chinese Communist Party is growing more aggressive as the months go by. This week, China's Defense Minister blasted the United States for trying to "hijack" the support and allegiance of various Pacific Island nations and trying to create an alliance aimed at backing China into a corner. He specifically called out both the American Secretary of Defense and the Secretary of State in his remarks, warning America to not "meddle" in China's affairs. He didn't go so far as to threaten direct military action against U.S. military forces, but he was still rattling China's sabers even more loudly than we've become accustomed to.
A Base in Cambodia?
China's advance in the South Pacific may have suffered a (temporary?) setback, but it seems to be making progress elsewhere.
Drone Swarms That Harassed Navy Ships Off California Demystified In New Documents
A major release of documents provides the highest level of detail yet about mysterious drone swarms involving U.S. Navy ships off California.
National
Ilya Shapiro Resigns From Georgetown Law, Blames Dean William Treanor For Embracing Anti-Free Expression "Hostile Work Environment"
"Dean William Treanor cleared me on the technicality that I wasn't an employee when I tweeted, but the [DEI Office] implicitly repealed Georgetown's Speech and Expression Policy and set me up for discipline the next time I transgress progressive orthodoxy. Instead of participating in that slow-motion firing, I'm resigning."
Appeals Court Judge: Allegations Of Prof. Denied Tenure "Reveal a Grotesque Miscarriage of Justice at Cornell University"
Hon. José A. Cabranes: Higher education procedures in Title IX cases "have been compared unfavorably to those of the infamous English Star Chamber."
Teachers Explain How They Push 'Gender Lessons' on Young Children
Teachers discussed the various ways they are injecting gender-related discussions into their lessons, including comments about using hormones to stop menstrual periods and declining to state that sexual anatomy is gender-specific, according to The Washington Post. One transgender teacher makes a point of telling students about the process of gender transitions, including with personal testimony.
FIRE announces $75 million expansion into off-campus free speech advocacy, defense
Launches $10 million nationwide free speech advertising campaign
Analyzing the Findings of the New WSJ Poll on Abortion
Last week, the Wall Street Journal released the results of a poll of public opinion on abortion, conducted with the National Opinion Research Center (NORC). The poll surveyed more than 1,000 adults in May, after Politico published a leaked draft of Supreme Court justice Samuel Alito's majority opinion in Dobbs v. Jackson Women's Health Organization. The results of the poll seem to suggest that there has been a significant increase in public support for legal abortion. For instance, the survey found that 57 percent of respondents said women should be able to obtain an abortion "for any reason," an increase of 14 points from a 2016 NORC survey asking the same question.
The Campaign against Biden's Nominee to Head U.S. Agency for Global Media
Critics of President Biden's nominee to lead the U.S. agency that oversees several independent U.S.-grantee media organizations, including Voice of America and Radio Free Europe, are urging senators ahead of a key hearing to scrutinize what they characterize as a pattern of political bias and mismanagement.
The "Gender-Variant Universe"
A consortium of publicly subsidized nonprofits wants to "decolonize gender" and normalize male genitalia as a form of authentic womanhood.
WaPo Suspends Dave Weigel WITHOUT PAY for a Month, in Effort to Appease Supreme Commissar Felicia Sonmez
That was my text message to Dave Weigel after I found out the Washington Post gave him a month's suspension without pay for retweeting a joke. They did this, of course, in a desperate (and almost certainly futile) attempt to placate the implacable Felicia Sonmez.
Soros-led investment group funding left-wing media company buying up Hispanic radio stations
The Democrat Party's lurch to the left has pushed millions of Hispanics to the GOP. But instead of moderating their leftist rhetoric, they're now out to destroy all media outlets that expose their socialist agenda. Thanks to funding from an investment group led by billionaire leftist George Soros, the Latino Media Network has purchased 18 radio stations, including Miami's Radio Mambi, in a naked ploy of "if you can't beat them, buy them up and shut them down."
Second Circuit Judge José Cabranes on "Deeply Troubling Aspects of Contemporary University Procedures"
"[T]hese threats to due process and academic freedom are matters of life and death for our great universities. It is incumbent upon their leaders to reverse the disturbing trend of indifference to these threats, or simple immobilization due to fear of internal constituencies of the 'virtuous' determined to lunge for influence or settle scores against outspoken colleagues."
A cab driver was beaten to death with a pipe and DA Boudin's office treated it as an accidental death
Fingers crossed today will be the last day DA Chesa Boudin is in office. Meanwhile, a writer named Susan Dyer Reynolds has uncovered a remarkable story which Boudin's office is trying to conceal. It started in September 2019 when a 35-year-old homeless man named James McGee was seen chasing a 62-year-old cab driver named Arif Mohammed Qasim with a metal pipe.
The Summit of the Americas could be falling apart
The annual Summit of the Americas is scheduled to kick off tomorrow in Los Angeles. Or at least it was scheduled, but now it's hard to say who might be showing up for the conference. What should have been a fairly routine affair where matters of trade and border security could be discussed is now up in the air. The White House waited until Sunday to announce a final decision that Cuba, Nicaragua, and Venezuela would not be invited to participate. This was met with immediate objections from Mexico, with Mexican President Andres Manuel Lopez Obrador (AMLO) suggesting they could boycott the conference if all nations from our two continents are not allowed to take part. A resolution was not reached and Mexico announced that they will boycott the event, making this a total embarrassment for the White House.
Oregon's decriminalization of drugs backfires bigly
In 2020, Oregon voters passed Measure 110, a proposal to decriminalize the use of most drugs. Much like other large, blue cities including New York, Los Angeles, and Baltimore, Oregon set up "safe injection sites" in Portland and other locations. Clean needles were provided in a "safe" setting while they tried to tempt some of the people to enter addiction treatment programs. They widely pushed the idea of "self-help in lieu of incarceration." So how did that work out?
SoCal stunner: Caruso forces Bass into LA mayor's race runoff
The backlash to California Democrats over rampant crime didn't get limited to San Francisco. Rick Caruso managed to parlay voter anger against the progressive state establishment in Los Angeles into a near-outright win over formerly rising star Rep. Karen Bass in the city's mayoral primary. Caruso outpolled Bass, and the two will face off in a November runoff
McConnell to Pelosi: Stop Dragging Your Feet on Bill to Protect Supreme Court Justices' Families
A man armed with a gun, a knife, and burglary tools was arrested near the home of Supreme Court justice Brett Kavanaugh in the early morning hours of June 8, and sources tell the Washington Post that the man told police he wanted to assassinate Justice Kavanaugh.
Southern California Water District Installing Flow Restrictors in Homes of 'Water Wasters'
More ridiculousness in the ultimate nanny state
"Incredible transition" update: $5 gas, 32% jump in AAA gas-stranded calls, and Michigan county rations 911 responses
If you thought that Joe Biden's energy policy only figuratively left Americans in the lurch, think again. Gas prices have risen so high and so fast that drivers have become much more reluctant to fill up their tanks, the Washington Post reports this morning. The number of roadside-assistance calls to AAA from drivers out of fuel have skyrocketed 32%, with 50,000 such calls in April alone.
Dobbs Watch: Supreme Court Adds Two Opinion Days Next Week
As we eagerly await the decision Dobbs v. Jackson Women's Health Organization, the Supreme Court has updated its calendar to set two new decision days — on Monday and Wednesday of next week.
No, a Heritage Foundation Witness Did Not Lie at a 2019 Hearing
At a House Committee on Oversight and Reform hearing on gun violence yesterday, Representative Katie Porter (D., Calif.) went viral for her questioning of Heritage Foundation legal analyst Amy Swearer. The exchange became especially heated when Porter accused Swearer of lying under oath at a 2019 hearing on the same issue.
'Why Socialists Should Become Teachers': Radicals train students to organize for social justice
This summer, Young Democratic Socialists of America is conducting a six-week summer session that trains college students to unionize for social justice in their campus workplaces.
TikTok challenge reveals simple task all women can do 'but men can't'
It's a "simple" task that women can do and apparently men can't. Josef Rakich, 31, a popular personal trainer from New Zealand, and his wife Maryam Matti, 33, were left in hysterics when they both tried the viral TikTok broom challenge. It involves stepping over a broom handle while holding it close to the floor – and while Maryam did it with ease, Josef looked to really struggle.
State Department Prepares To Announce Worldwide Racial Equity Chief, Leaked Email Shows
The State Department will announce a Special Representative for Racial Equity and Justice on June 17 in connection with the department's Equity Action Plan, an email obtained by the Daily Caller reveals.
State Trooper Suing Andrew Cuomo for Harassment Can Be Pseudonymous, Because the Case Is "High-Profile"
The court's view appears to be that, the more public interest in a case, the less the public is entitled to know.
Short Circuit: A Roundup of Recent Federal Court Decisions
Rubber stamps, pole cameras, and personal vendettas.
Crime and Punishment
There are a number of reasons for our skyrocketing crime rate–the Black Lives Matter movement and George Floyd hysteria are obvious culprits–but one obvious factor is that we do not punish crime severely enough. When criminals are let go, they tend to commit more crimes.
The strawberry supermoon will brighten skies this week
Move aside, baseball season. Never mind, beach season. For astronomy nerds, this summer marks supermoon season.
Parent Sues Prestigious Los Angeles Brentwood School Over "Racially Divisive, Anti-Semitic Ideology That Seeks to Indoctrinate Children to Reject Western Values"
The complaint alleges Brentwood substituted a classical curriculum with one based in racial greivances, promoted racially segregated parent meetings, and "sandbagged" the formation of an affinity group of Jewish parents concerned about such changes.
San Diego grand jury indicts 11 antifa supporters with 29 felonies
The original incident that prompted this happened in January 2021. The Times of San Diego reported a group of Trump supporters were confronted by counter-protesters and the situation turned ugly.
Economy & Taxes
'Major Stagflation Problem' Hurting Emerging Markets
Bonds from developing countries are being sold off in what one emerging-markets fund manager called "the worst start I can remember across the asset class and I've been doing EMs for more than 25 years," the Financial Times reports.
Has Inflation Peaked? Google Trends Data Say No
As economists debate whether inflation has peaked, among the public, Internet searches about inflation have continued to climb.
World Bank: Get ready for That 70s Stagflation Show
Is economic pessimism really mostly about "partisanship and prices," as the Washington Post's Philip Bump argued late yesterday? Or is it a rational reflection of an economic reality? The World Bank warned yesterday that the global economy has already turned toward a replay of 1970s-era stagflation, with growth estimates chopped by more than a full point from its earlier forecast.
Biden Wants the Highest Top Tax Rates in the Developed World
President Biden wants to raise federal revenues by $4.2 trillion over the next ten years by instituting "the highest top tax rates on individual and corporate income in the developed world."
How the New FTC Majority Will Rewrite Antitrust Laws without Congress
Lina Khan has already paved the way for a policy lurch to the left at the nation's most powerful consumer-protection agency.
Coffee Bean Reserves Have Reached 20-Year Low
Bad weather, rising fuel costs, and covid contribute to fewer beans and more expensive brews.
Inflation rose 8.6% in May, highest since 1981
The consumer price index rose 8.6% in May from a year ago, the highest increase since December 1981. Core inflation excluding food and energy rose 6%. Both were higher than expected. Surging food, gas and energy prices all contributed to the gain, with fuel oil up 106.7% over the past year. Shelter costs, which comprise about one-third of the CPI, rose at the fastest 12-month pace in 31 years. The rise in inflation meant workers lost more ground in May, with real wages declining 0.6% from April and 3% on a 12-month basis.
Incredible transitions, cont'd: Bidenflation CPI soars to 8.6% in May, up 1% month-on-month
Despite all of the happy talk from Joe Biden and the White House about the economy, inflation not only hasn't abated — it's still soaring. The consumer price index went up a full point month on month in May, and rose to 8.6% year-on-year. That doesn't take into account that the May 2021 basis for today's report had already begun showing inflation in the 5% range
Taco Economics
In the interest of making this place just a weeee bit less fucking stupid, here's a kindergarten level little thread on how this shit works, from the perspective of Dave's Taco Stand.
Pessimism confirmed: Consumer sentiment plummets to 40-year low
Remember when Karine Jean-Pierre refused to admit on Wednesday that Americans have grown much more pessimistic about the economy? Good times, good times. A new report from the University of Michigan shows consumer sentiment has plunged to a 40-year low, while inflation hit a new 40-year high at the same time
There Will Be No 'Soft Landing' on Inflation If We Never Begin Our Descent
On Wednesday, I noted that headline inflation in April was tempered by a BLS-measured decline in gasoline prices, and May would not have that benefit. The monthly growth rate for most non-energy prices from April's report either held steady or accelerated, and without lower gasoline prices to compensate, things could get ugly.
The California exodus continues as residents head south of the border
More than 360,000 people left California in 2021, in what some are calling "The California Exodus" — many leaving for states like Texas, Arizona and Washington.
Prices for Alcohol are Rising Nationwide
Small piece of good news: Vermont lowers taxes on Ready-to-Drink Spirits
Poll: Majority of Americans Believe Biden Admin Is Intentionally Letting Gas Prices Skyrocket
Perhaps people believe this because members of the Biden administration keep coming right out and saying that we are "transitioning" off of oil and gas.
International
Chinese Communist Party Threatened by Ice Cream
Desserts are typically not weapons to fight authoritarianism, repression, and censorship. But last Friday, a layered ice cream with round cookies and a chocolate stick on top became a symbol for combating Chinese censorship and propaganda when a famous Chinese influencer, Li Jianqi, promoted this dessert on his show. When he was promoting the product, his live show went offline, as Chinese censors determined that the dessert closely resembled a tank, reminiscent of the infamous 1989 Tiananmen Square Massacre, when the Chinese military murdered pro-democracy protestors. The promotion also occurred on June 3 – the day before the Tiananmen Square Massacre on June 4.
As El Salvador's president tries to silence free press, journalist brothers expose his ties to street gangs
Carlos Martínez peered over his brother Óscar's shoulder as they proofread the investigation they were about to publish, a story they feared could change their lives forever — or perhaps even worse, change nothing at all.
Scientists have crafted living skin for robots, further blurring the line between human and machine
Scientists have developed skin tissue for robots, according to a new study. The crafted "skin" is .06 inches in thickness and made of the top two layers of skin. Researchers say the development could be useful to make transplants and pharmaceuticals.
AMLO to Joe: 'Tu casa no es mi casa'
If you took a Spanish class in high school, then you probably remember hearing "mi casa es su casa" or 'my home is your home'. It's one of those wonderful expressions of friendship in the Spanish language.
Opinion
Self-Identified 'Compelling Interests' Should Not Override the Law
The higher-education establishment has long said that it has a "compelling interest" in having a "diverse" student body and therefore uses racial preferences in admissions to make sure that schools have "enough" students from some groups and "not too many" from others. Such preferential- admissions schemes are under attack in the courts, and the Supreme Court has the opportunity to rule against them in cases involving Harvard and the University of North Carolina.
The Culture War Now
Nate, congratulations on your tremendously interesting New York Times piece on the new, secular Right. I agree with your fundamental premise that the axis of the culture war has shifted away from sexual morality per se to issues of national identity. I offer a few additional thoughts for discussion and perhaps clarity, though.
What's the Matter with San Francisco?
As we know from the long-ago Thomas Frank book, Kansas is a red(state) hot mess, but what's the matter with San Francisco that it recalls its celebrity progressive district attorney? Let me give you a two-word hint: "Dirty Harry."
Cop Out
A world without police doesn't work. Just ask Thomas Hobbes. Or Max Payne.
The Banality of Liberal Rhetoric
One way to tell that progressivism is a weary, used-up creed, sustained only by raw power, resentment, and dreamy grasp of reality, is to listen to their increasingly banal cliches. Yesterday Rick Caruso ran ten points ahead of his pre-election polls to finish about six points ahead of leftist Karen Bass to be the next mayor of Los Angeles. (Pre-election polls had Bass around 36-37 percent, and Caruso around 32. They're still counting, but it looks like it will come out something like Caruso 43, Bass 37. If Caruso in November gets half of the vote that went to other candidates, he'll win.
Economists Aren't Doing Much Economics These Days
Arnold Kling notes in a blog post that the recent issue of the Journal of Economic Literature, a prominent peer-reviewed econ journal, is largely sociology.
What's Going On with Michigan's Politics?
The State of Michigan may be going a little crazy lately.
Colleges Torment Students with Negativity
We hear a lot these days about the "mental-health crisis" among college students. It may well be overblown, but it's not nothing. In today's Martin Center article, Loretta Breuning argues that colleges push many students into despair with their steady barrage of negativity.
Conservatism and the American Future
On this Saturday edition of "The Daily Signal Podcast," three guests join us to discuss fault lines and emerging issues within American conservatism regarding culture, economics, and how the decline of important institutions continues to roil our society.
Uvalde Shows Once Again That Cops Are Just Armed Bureaucrats
What happened in Uvalde is part of a pattern, not an aberration.
Why 1982 offers no solace to Dems
Democrats are now searching for a silver lining in the dark electoral clouds. Some have found one in an improbable place: 1982.