Good governance requires sober consideration of the facts and judicial application of a conservative governing philosophy. Even in private life, sober consideration of facts and a judicial application of one's own beliefs, is a sane and rational way of living one's life.
Exasperated by social media, far too often people not only take a knee-jerk response, but become so opposed to any dissent that they will accept more extreme positions they wouldn't have ever considered before. It is a stupid form of tribalism that traps people into a starkly manichean worldview.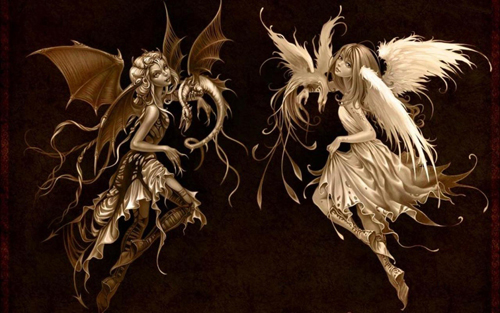 Your humble author had decided to ignore any Corona-chan related "hot takes" back in 2020. However, this does not mean idiocy brought up by, but not directly about Covid, ought to be ignored, but rather it ought to be noted.
Those who are strongly anti-mandate often become at least somewhat anti-vax. Similarly, many who appropriately argue Joe Rogan should not canceled end up arguing his speech hurts nobody. Defenses of freedom often morph into arguments that an exercise of the freedom has no cost. https://t.co/HYNo2PTZMO

— Patterico (@Patterico) February 12, 2022
You'll see this over and over every time someone defends a cherished freedom. It's too apparently too uncomfortable to talk about trade-offs these days, so you'll start to see increasingly absurd attempts to minimize and deny the damage caused by said cherished freedom.

— Patterico (@Patterico) February 12, 2022
Any criticism of someone exercising the cherished freedom in a harmful way is ritualistically denounced as fascism, even if the criticism acknowledges the freedom and the lawfulness of its exercise. We hear: "But people use the same arguments to shut the freedom down!"

— Patterico (@Patterico) February 12, 2022
And thus does every argument become even more stupidly polarized, because you're not allowed to even *criticize* Rogan or any other "in" group, *even if you're right*, because (we are told) it gives aid and comfort to those seeking to cancel him entirely.

— Patterico (@Patterico) February 12, 2022
The people demanding absolute fealty (either you are against Neil Young's protest against Rogan or you are a Bad Person) think they are fighting the Good Fight for Speech, Baseball, Hot Dogs, and the American Way. In reality they contribute to the tribalism they claim to condemn.

— Patterico (@Patterico) February 12, 2022
Ironically, once this phenomenon is understood, it can become its own argument against vaccine mandates. Those mandates cause the less intellectually honest among mandate opponents to redouble arguments against vaccination itself, possibly persuading many not to get vaccinated.

— Patterico (@Patterico) February 12, 2022
I should clarify that "at least somewhat anti-vax" in this context often does not mean "resolutely opposed to taking vaccines" but rather giving a chin-scratching "hmm" to the dark mutterings of the cranks about unknown side effects and the like. Many of these people are vaxxed.

— Patterico (@Patterico) February 12, 2022
The refusal to recognize any downside to a position, ironically, helps push people to the other manichean camp by alienating some people who'd otherwise agree with you on one point or another.
Thus we get to the point of not arguing which side is really right, but which side is wrong and should be opposed no matter what.