News of the Week for Nov. 7th, 2021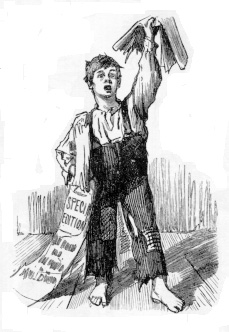 Riots & Revolution
Mayoral candidates can't run away fast enough from BLM rhetoric
There's at least a week's worth of good news in this one Washington Post article about the backlash against the "defund the police" campaign. However, I think the Post overstates the extent to which Democrats are truly moving away from anti-police views and policies.
Indiana school administrator: You'd better believe we teach CRT — and lie to parents about it
Perhaps the most useful 96 seconds in the post-Glenn Youngkin victory period you'll spend, but let's set the context up first. Before, during, and after Election Night, Democrats and the media insisted Republicans and Youngkin created a "dog whistle" campaign about critical race theory and education. Terry McAuliffe insisted on arguing simultaneously that Virginia schools didn't teach CRT, and that parents who opposed the teaching of CRT were probably racists.
Corona Virus
Locking Guests Inside Disneyland Shows China's Extreme Covid Tactics
While thousands of visitors to Shanghai Disneyland on Sunday were queuing for roller coasters and watching fireworks above the fairytale castle, staff quietly sealed the amusement park. People in Hazmat suits streamed in through the gates, preparing to test everyone for Covid-19 before they could leave for the day.
L.A. County Sheriff: 30% of workforce "unavailable"
It turns out that it's not just New York City hitting the panic button over shortages of first responders caused by municipal vaccine mandates. Out in Los Angeles, L.A. County Sheriff Alex Villanueva sent out a warning over the weekend. With vaccine hesitancy remaining significant among his deputies and other Sheriff's Department employees, he's reporting that as many as 30% of his department's workers are "no longer available" to provide essential services to the public. The county's Sheriff's Department has more than 100,000 employees, so that means that more than 30,000 workers are no longer on call in some of the highest crime neighborhoods in the state. So how does he propose to address this shortfall? That's apparently up to the County Board of Supervisors who instituted the vaccination mandate because the Sheriff can't just make that many vaccinated workers magically appear.
After Two Months of Waiting, the Emergency Vaccine Mandate Will Take Effect in Another Two Months
On September 9, President Biden announced a directive to the Labor Department to develop a temporary emergency rule for businesses with 100 or more employees that would require workers to be fully vaccinated or be tested at least once a week. Biden declared that, "We're going to protect vaccinated workers from unvaccinated co-workers. We're going to reduce the spread of COVID-19 by increasing the share of the workforce that is vaccinated in businesses all across America."
Everything not forbidden…
We seem to be going down the path leading to everything not forbidden is compulsory. The Biden administration is writing one version of the totalitarian rule into administrative law with the OSHA "emergency temporary standard" requiring employers with 100 or more employees to "develop, implement, and enforce a mandatory COVID-19 vaccination policy, with an exception for employers that instead adopt a policy requiring employees to either get vaccinated or elect to undergo regular COVID-19 testing and wear a face covering at work in lieu of vaccination." It's a long, long way to temporary.
OSHA (Finally) Issues Emergency Standard Mandating Large Employers Require Vaccination or Testing
The federal standard contains some carve outs that were not part of the White House announcement, likely to help insulate rule from legal challenge.
Pfizer antiviral drug could nearly end deaths from COVID-19, company study suggests
When given within five days of the onset of symptoms, the antiviral therapy called Paxlovid, prevented almost 90% of deaths from COVID-19 compared to a placebo, a Pfizer study found.
Letter Offers More Evidence of Wuhan Lab Project Source of COVID Pandemic
Media pressure on Wuhan lab-linked scientist grows to testify before Congress.
Gun Rights
Supreme Court looks to medieval England in gun rights case
The Supreme Court is preparing to decide whether the 2nd Amendment gives Americans a right to carry a loaded gun when they leave home — and some justices are looking back to the England of 1328 for an answer.
We read all the amicus briefs in New York State Rifle so you don't have to
More than 80 amicus briefs were filed in New York State Rifle & Pistol Association v. Bruen, the major Second Amendment challenge to a New York law that requires people to show "proper cause" for a license to carry a concealed handgun in public. The briefs come from professors, politicians, states, cities, and interest groups from across the ideological spectrum. We reviewed them all, identified some of the most noteworthy and novel arguments, and summarized them in the guide below.
Majority of court appears dubious of New York gun-control law, but justices mull narrow ruling
When Wednesday's oral argument in New York State Rifle & Pistol Association v. Bruen drew to a close after roughly two hours of debate, it seemed likely that New York's 108-year-old handgun-licensing law is in jeopardy. But the justices' eventual ruling might be a narrow one focused on the New York law (and others like it), saving broader questions on the right to carry a gun outside the home for later.
Politico: Suuuuure seems like SCOTUS will expand carry rights
Will "must issue" become the constitutional law of the land for states and counties requiring permits to carry firearms? The Supreme Court heard oral arguments today on that issue in reviewing a challenge to a New York law that left issuance at the discretion of officials. If Josh Gerstein's instincts are correct — and they seem supported by the exchanges he quotes — the "bear" part of the Second Amendment's "keep and bear arms" looks headed for significant expansion
Hunting For Ammo: Supply Chain Issues Have Minnesotans Scrambling Ahead Of Deer Opener
Minnesotans are gearing up for this weekend's deer-hunting opener.
Hide the Decline
Environment &
"Green Energy"
The Secret Democrats Refuse To Acknowledge: America's Emissions Are Dropping Faster Than Paris Targets
One of the most interesting climate change points to me that is never mentioned by President Biden and all the existential threat crowd is just how well the United States has done in cutting carbon emissions in the last 20 years. They never talk about it. Don't you think that's odd?
The Big Tech Ministry of Truth Clamping Down on 'Climate Change Denial'
"Internet platforms have let climate denialism run rampant for years."
SCOTUS to review EPA's power to regulate emissions
This news actually came out last week, but it sort of slipped under the covers for a while. A coalition of coal companies and Republican-led state governments previously launched a challenge to the Environmental Protection Agency (EPA) asking what if any limits constrain the agency from simply issuing mandates impacting energy producers in terms of emissions deemed harmful to the environment. On Friday, the Supreme Court agreed to take up the case and consider the question. This issue is a timely one that could have significant implications for the Biden administration as they prepare to launch yet another raft of regulations aimed at oil and gas producers over methane emissions. While few expect the court to entirely defang the EPA, it's fair to ask if the agency has to take other factors into consideration, such as the costs the industry must bear to remain in compliance and the impacts these regulations will have on employment and the economy.
Maine battles Massachusetts over power line
Earlier this year, construction began on an ambitious clean energy project called New England Clean Energy Connect. The plan involved importing hydroelectric power generated in Canada down through Maine and into Massachusetts. Since hydroelectric energy has almost no carbon footprint, this made the environmentalists happy and the new supply of juice would take a lot of stress off of parts of the New England electrical grid. But then a funny thing happened on Tuesday. In Maine, voters passed a referendum blocking the construction of the power line, citing fears that it was cutting down large swaths of unspoiled forest lands in their state "with little net benefit for Maine." Sixty percent of Maine voters supported the referendum. But the power line is already under construction and now one of the companies involved in the project is suing the state, claiming that the referendum is unconstitutional.
Austrian Defense Minister Warns of Europe-Wide Blackouts
This story should be bigger. The Defense Minister of Austria believes that Europe is heading for a continent-wide blackout.
St. Augustine's Climate Summit
It is telling that the only notable news to come out of the latest UN "Climate Summit" (COP 26) is that (P)resident Joe Biden fell asleep. The only real question is why everyone else didn't fall asleep along with him.
Energy Sec. Jennifer Granholm Beclowns Herself and the Biden Admin With Ridiculous Claim
"Energy Secretary Jennifer Granholm laughs when asked about Biden's plans to bring gas prices down."
After 26 COP meetings we are a Fossil Fueled World: Coal, oil gas give us 80% of the energy on Earth
After three decades of effort, twenty-six glorious international COP meetings, six IPCC reports, and the installation of around 400,000 wind turbines, the total energy supplied in the big renewable energy transition still amounts to about 5% of total energy production.
Obamacare
Government in Healthcare
"Menstrual Health" for "Individuals Who Menstruate" a "Human Right"
This is the kind of thing that now obsesses the editors of the world's leading medical journals. The Lancet Public Health has a piece out titled "Menstrual health is a public health and human rights issue."
War & Terror
Trounced on home turf: British Royal Marine commandos force US Marines into humiliating surrender halfway through five-day war training exercise in Mojave desert
British forces took part in a five-day mock battle at the US Marine Corps' Twentynine Palms base in California
China has debated attacking Taiwan-controlled islands, Taiwan official says
A top Taiwan security official told lawmakers on Thursday that China had internally debated whether to attack Taiwan's Pratas Islands but will not do so before 2024, the year President Tsai Ing-wen's term ends.
China is rapidly expanding its nuclear arsenal, Pentagon says in new report
The Pentagon said Wednesday that China is rapidly expanding its nuclear arsenal and could have 1,000 nuclear warheads by 2030.
Afghanistan: Taliban Draw 'Kill List' To Hunt Down Gays, NGO Says
"We now know for sure the Taliban has a 'kill list' circulating, identifying LBTQI+ persons."
China vows no mercy for Taiwan independence 'diehards'
China vowed Friday to punish "diehard" Taiwan politicians, saying it would ban several from visiting the mainland, as tensions between Beijin.
China Could Have 1,000 Nuclear Warheads By 2030
The Department of Defense has issued a report sharing its assessment of China's military capabilities, including the capability of its nuclear arsenal.
State shocker: Did Biden abandon *14,000* Americans in Afghanistan?
Good Lord. Now we know why the State Department keeps playing coy with the number of legal permanent American residents (LPRs) Joe Biden left to the Taliban. While the White House and Foggy Bottom talked about a couple of hundred American citizens, they knew that the total number of Americans ranged as high as fourteen thousand, according to Foreign Policy and testimony in Congress
Chinese Officer Convicted for Spying Against U.S.
The first Chinese intelligence officer to stand trial in the U.S. has been convicted. Yanjun Xu, a spy for the Chinese Ministry of State Security was convicted for attempting to steal trade secrets from American aviation firms and from General Electric. Court documents state that Xu used aliases to try to steal proprietary technology as far back as 2013.
Is the U.S. Military Sinking Under Weight of "Woke" Progressive Priorities?
As a Seawolf-class nuclear submarine strikes seamount and U.S. Marines suffer massive training defeat, Pentagon appoints a Climate Czar.
A Drone Tried to Disrupt the Power Grid. It Won't Be the Last
An attack attempt in 2020 proves the UAS threat is real—and not enough is being done to stop it.
National
CRT: It Doesn't Exist…And It's Awesome!
Critical Race Theory has become the number one political issue in the U.S. So, needless to say, it is the top issue in school board elections that are taking place across the country. Thus, in one of Minnesota's largest school districts, the administration emailed talking points to school board members, telling them how to answer questions about CRT from concerned parents. No doubt many other districts have done the same. Remarkably, this particular email included no fewer than six attachments with talking points on CRT.
"Go back to L.A.": Urban transplants threaten to price out locals in Southern California desert
Once a hamlet for cowboys and homesteaders, the Morongo Basin is undergoing rapid change as an influx of urbanites escaping city life drives up prices.
American Medical Association Language Guide Demands Focus On Racial "Equity" And Micromanages Terminology
The AMA again rejects "equality" in favor of "equity" — The AMA is gone. It's influence needs to be minimized, because much like the American Bar Association, it can't be reformed.
McAuliffe Calls for Diversity Hiring Programs for Virginia's Teachers
We're just one day away from the gubernatorial election, and Democrat Terry McAuliffe has called for a program to diversify the state's teacher base — a move that could come across to some as tone-deaf and to others as a crass move to gain momentum at the homestretch of the race.
Supreme Court Hears Argument On Texas Fetal Heartbeat Law
Two cases challenge law that bans abortion after a fetal heartbeat is detected, but leaves enforcement to private lawsuits.
Supreme Court Won't Take Up Case of Catholic Hospital Sued for Refusing to Provide Gender Transition Surgery
The Supreme Court rejected an appeal from a Catholic hospital in California Monday that was sued after refusing to provide a hysterectomy for a transgender man.
Are Only "Jews of Color" Oppressed? The Lens Of A California Ethnic Studies Leader
"Jews of color" but not white Jews could be considered marginalized populations to be studied in California's soon-to-be-mandated Ethnic Studies' curriculum for K-12 schools.
Nation of Islam Professor: Jewish Weed Is Making Black Men Gay
According to professor Wesley Muhammad of San Francisco State University (SFSU), genius Jews are "effeminizing" pot to turn black men gay, and there is only one man and one group who can keep all the black lads from becoming light in the loafers.
Soft-on-crime DA candidates lose big on Long Island
Yesterday, Long Island voters swept Democratic district attorneys from office. In Nassau County, career local prosecutor Anne Donnelly upset Democratic state Sen. Todd Kaminsky, a former federal prosecutor and supposed rising star. Kaminsky voted for the 2019 law that eliminated cash bail for defendants accused of many misdemeanors and "non-violent" felonies.
Minneapolis Doesn't Abolish Its Police Department
Minneapolis, along with cities like Portland and Seattle, has been ground zero for the movement to defund–i.e., abolish–the police. The Minneapolis City Charter includes a provision that requires a certain level of law enforcement to be maintained, and the Upper Midwest Law Center (full disclosure: I serve on the UMLC board) won a big case in which a local judge ordered the City to add police officers to comply with the Charter. So the far Left naturally proposed a charter amendment that would not only do away with the requirement of a minimum level of law enforcement, but would abolish–sort of–the Minneapolis Police Department.
Newsmax, One America News sued by voting technology firm Smartmatic
Voting technology company Smartmatic on Wednesday sued right-wing U.S. television networks One America News and Newsmax, saying they must be held accountable for spreading conspiracy theories about the 2020 U.S. presidential election.
Rittenhouse Trial Day 1: Defense Dominates Opening Statements and First Witness Testimony
Defense hints that Rittenhouse might testify, FBI "loses" HD version of aerial IR video, and much more!
Pitt students want to 'abolish' their community's elementary gifted program
The Pitt News Editorial Board recently published a piece in support of abolishing local elementary gifted prog
Socialist Refuses to Concede Despite Being Trounced in Buffalo Mayoral Election
Buffalo Mayor Byron Brown declared victory Tuesday night as he easily defeated his socialist opponent India Walton.
Left scores lonely win in Austin: Voters reject proposition to hire more cops
A special election was held in Austin on Tuesday. On the ballot was Proposition A, a referendum that would require the city to hire more police. Proposition A failed. Voters in Austin rejected it by a margin of 68.4% to 31.6%, with 91% of the votes counted on Tuesday night.
Democrats seeing bail reform backlash in blue strongholds
Here's another one of those "popular" policy proposals that Democrats across the nation have been pushing as part of their "social justice" agenda. We're talking about bail reform, or at least that's how Democrats describe it. The "reform" in question means eliminating cash bail for defendants who are arrested for "minor" or non-violent crimes, including some felonies. They claim that the cash bail system unfairly targets poorer minority communities by leaving those unable to make bail locked up while awaiting trial. It's been passed in New York and many parts of California, along with some other blue states and cities.
In Seattle, a Republican appears to have won the race for City Attorney
It looks like a good night for the moderates in Seattle, though the city's vote-by-mail system means all the votes won't be counted for several more days (because many were just dropped in the mail yesterday). In the past, progressives have tended to make up election-day deficits as large as 10-12 points as later vote tallies are added. That's because older, more conservative voters tend to be overrepresented in the initial tally. But in this case the gaps are so large that overcoming them looks unlikely.
NY state ballot proposals demonstrate how badly Dems have misjudged public sentiments
It's safe to say that Democrats are learning a lot of hard lessons from their disastrous showing in yesterday's voting, though whether or not they will make any adjustments remains to be seen. But there were more failures lurking for liberals and progressives than simply losing some closely watched races for various offices. One of the bigger talking points among Democrats this year on the national level has been the "urgent need" to pass voting reform legislation, or at least what they're choosing to call "reform" in this matter. They are seeking to overhaul the way America votes, including doing away with voter ID laws everywhere, normalizing mass mail-in voting, and removing almost all limits on the voter registration process. We've heard these proposals being described by mainstream media talking heads as "very popular" but "opposed by Republicans."
Mostly Good News on Ballot Proposals
Voters across the country yesterday cast their ballots not only for candidates but also for a variety of ballot proposals, initiatives, referenda, propositions, etc. I noted several of those last night in my guide of votes to watch.
Professors Want to Cancel the Concept of Academic Rigor
Among the targets of the so-called equity movement in education is academic rigor. Holding all students to objective learning standards is said to be unfair to some and therefore should be stopped.
Rittenhouse Trial Day 2: Prosecution Witnesses Still Fail To Contradict Self-Defense
Much of the development of this trial is reminiscent of the trial of George Zimmerman.
Are Americans In Favor of Free Speech?
Periodically you see a poll that suggests support for free speech in the U.S. is weak, and that the First Amendment wouldn't be adopted by contemporary Americans.
Carville blames 'stupid wokeness' for Democratic losses
Democratic political strategist James Carville blamed his party's recent losses and weak performance in state elections on "stupid wokeness" on Wednesday.
NBC, Axios: Tuesday was worse for Dems than they realize
In my earlier post, I noted that the retreat of the Democratic Party back to its coastal enclaves and Academia had begun in earnest. NBC News and Axios both have the data to back that up, fresh off of the exit polling from Tuesday's red wave. Democrats have shed the voters that they managed to glean from the Donald Trump era, and that erosion will not be gradual.
Oklahoma Supreme Court Blocks Three Pro-Life Laws Aimed at Protecting Women
In a 5–3 vote, the Oklahoma supreme court has issued a temporary injunction blocking three pro-life laws slated to take effect on November 1. Earlier in October, a district judge blocked two other pro-life laws in Oklahoma from taking effect but allowed these three to remain in place, sending the case up to the state supreme court.
Defund the Police Fiasco in Minneapolis Takes Down Pro-Defund City Council Members
The CBS News affiliate in Minneapolis has the report. Five of the eleven Minneapolis city-council members seeking reelection were defeated, four of those were open proponents of Defund the Police, and for good measure, a ballot measure passed that stripped powers from the city council and handed them to the mayor. And the city's progressive mayor, Jacob Frey, was reelected while opposing the anti-police ballot measure. Notice that all the black people they interviewed were against defunding, all the defund proponents they were able to find were white, and the challengers who took down vocal pro-defund city-council members were women
New Jersey Truck Driver Ed Durr Defeats State's Senate President in Election Stunner
"I joked with people and I said, 'I'm going to shock the world, I'm going to beat this man,."
TRAIN WRECK: Rittenhouse Prosecution Implodes With State Witness Richard McGinnis of Daily Caller
This is NOT supposed to be how the direct examination of your own witnesses is done.
James Carville Blames "Stupid Wokeness" for Democrat Losses: "People Need to Go to a Woke Detox Center"
"They're expressing language people just don't use and there's a backlash and a frustration at that. Suburbanites in northern Virginia [and] New Jersey, you know, pulled away a little bit."
Judge rules jurors in trial for Ahmaud Arbery's killing can see license plate with Confederate emblem
A judge has rejected defense lawyers' request to keep jurors who are weighing murder charges in Ahmaud Arbery's killing from seeing a picture of one suspect's license plate that features an old Georgia flag with the Confederate battle emblem.
Roger Stone Threatens To Run Against Gov. DeSantis Over Election Audit In State Trump Won
Also Stone, "I would also like the governor to declare his support for a 2024 presidential bid by President Trump which he has not done"
Progressive Democrats Rage At "White Women" Over Virginia Election Drubbing
"They vote for their interests, which is preserving whiteness at all costs. When push comes to shove, many white women in this country have historically shoved people of color out of the way," Daily Beast columnist and CNN/NYT contributor Wajahat Ali raged.
Congress passes resolution in support of Cuban protesters despite Democrats voting against it
A resolution sponsored by Rep. Debbie Wasserman-Schultz (D-FL) in support of the Cuban people and their struggle against communist tyranny passed in the House on Wednesday 382 to 40. The nay votes were all Democrats.
Rittenhouse defense scores big points for self-defense in Kenosha trial. Oh, wait …
With prosecutors like this, who needs defense attorneys? Kyle Rittenhouse shouldn't go pro se, of course, but as of last night, the prosecutors in his murder trial might need to explain their charging decision — or their witness prep. Witnesses called to remove all doubt of Rittenhouse's self-defense claim bolstered it instead, to the point that even media outlets like the Associated Press took note yesterday.
The Big Red Wave of 2021
Before we can fully understand why the gubernatorial elections turned out the way they did, it is helpful to look at what happened.
Indiana school admin explains how schools teach CRT without using that term: 'We're lying'
'When we tell you Critical Race Theory isn't taught in our schools we're lying'
Trans Activists Don't Play Nice
Going along with transgender ideology is the "nice" thing to do. It's "unkind" to insist that biological sex matters. And yet, strangely, hounding a very capable and liberally minded professor out of her university workplace just because she has a different view is somehow perfectly acceptable.
What is going on with Project Veritas and the FBI?
Earlier today the NY Times reported that the FBI had carried out search warrants at locations in New York as part of a DOJ investigation of the alleged theft of a diary belonging to Joe Biden's 39-year-old daughter Ashley
MilkGate: CNN ran a story about an exceptional American family and progressives lost their minds
CNN ran a story about an American family coping with rising food prices and the cable network's viewers showed themselves to be the out-of-touch bubble-dwellers we know them to be. Instead of commenting on what a remarkable family the one highlighted in the story is, the commenters focused on the price of milk and how many gallons a large family purchases each week.
"They" was a teenage witch
Last Sunday, the Washington Post ran a frivolous article about a self-proclaimed teenage witch. On the front page. Why did the Post give front-page coverage to a non-story like this?
8 dead, hundreds injured at Astroworld fest Friday night, hours after stampede
Festival canceled as investigators work to find out what happened
Rittenhouse Trial Day 4: Two State Blunders Create Opportunity for the Defense
State witness Lackowski: "If Rosenbaum had done that to me, would be a threat to my life."
Realtors Group Hearing "Hate Speech" "Ethics Complaint" Against Pastor-Realtor …
for saying "LGBTQ+" "Pride" message is "against our biblical doctrine."
Native Americans sue Colorado to throw out mascot ban
A law passed by the Democrat-controlled Colorado legislature threatening public schools with a $25,000 fine for using any American Indian name as a mascot is being challenged in federal court by Native Americans who believe it violates their civil rights.
Thugs Try to Intimidate Judge in Police Officer's Case
Last April, police officers stopped a young career criminal named Daunte Wright in Brooklyn Center, Minnesota. They ran a check and realized that Wright was wanted. Wright resisted arrest and tried to flee in his vehicle. Veteran Brooklyn Center police officer Kim Potter intended to tase Wright, but accidentally drew her gun instead of her taser and shot him. She is now being prosecuted for manslaughter (the prosecution has stipulated that the shooting was accidental) and, as with Derek Chauvin, Attorney General Keith Ellison has taken over the case.
Rittenhouse On Trial
Kyle Rittenhouse is the then-17 year old boy who showed up in Kenosha, Wisconsin, during the violent riots, looting and arson that occurred last year. Rittenhouse, armed with a rifle, wanted to help maintain order and protect private property, but it was a misguided mission to say the least. He ran afoul of extreme leftists, most likely Antifa members, and, coming under attack, shot three of them, two fatally. Viewing the videos that were circulating at the time, it seemed pretty clear to me that the kid acted in self-defense.
The "racial reckoning's" reckoning
The Washington Post has a lengthy article about how Tuesday's election has dashed the hopes of black activists.
Asteroid the size of Eiffel Tower heading for Earth in December
Dubbed 4660 Nereus, or 1982 DB, this vaguely egg-shaped asteroid has a size of approximately 330 meters. But while considered potentially hazardous, it also has potential for exploration.
San Francisco Luxury Condos Overlook City's Worst Squalor; "I Don't Want To Be Afraid To Live Here"
A one-way, one-block alley in San Francisco has neighbors living in constant fear and afraid for their safety. Willow Street between Van Ness and Polk currently has the highest concentration of tents in San Francisco, according to the latest city data.
Amazon hasn't launched one internet satellite yet, but it's now planning a fleet of 7,774
Low Earth orbit is going to be chockablock with broadband-beaming birds
Short Circuit: A Roundup of Recent Federal Court Decisions
Buried treasure, visible shackles, and super weird texts.
Economy & Taxes
Biden supporting G-20 on "global taxes"
The G-20 meeting in Rome went largely as most of you probably expected this weekend. The event was held in a sealed-off neighborhood in the city, where U.N. Secretary-General Antonio Guterres spent most of his time scolding the rest of the world about climate change and the coming end of the world. He also complained loudly about how not enough vaccine doses are making it to Africa, accusing the United States and other developed nations of "vaccine hoarding and vaccine nationalism."
Now More Than 100 Container Ships Are Waiting outside the Ports of Los Angeles and Long Beach
Reuters, October 7: "More than 60 container ships carrying clothing, furniture and electronics worth billions of dollars are stuck outside Los Angeles and Long Beach terminals, waiting to unload, according to the Marine Exchange of Southern California. Pre-pandemic, it was unusual for more than one ship to be in the waiting lane at the No. 1 U.S. port complex, which handles more than half of all American imports."
Global Food Prices Are Getting Closer to a Record High
Global food costs jumped last month, extending a march toward a record and piling more inflationary pressure on consumers and governments.
Meat 'sticker shock' looms as US$3,000 bonuses fail to end worker shortfall
With the pandemic igniting a collective reassessment of work, imagine posting openings for low-wage jobs that could require standing for 12-hour shifts, working six-day weeks and repeatedly lifting 70-pound objects in conditions that range from steaming hot to bloody and ice cold. And on top of all that, your industry recently made headlines for COVID-19 outbreaks that killed workers.
100,450,000: More Than 100 Million Not in Labor Force for 14th Straight Month; No Job, Not Looking
The Labor Department's Bureau of Labor Statistics announced on Friday that 100,450,000 people in this country were not in the labor force in October, up 38,000 from the 100,412,000 in September.
Towns Offering Up To $200 An Hour Due To Snow Plow Driver Shortage
There is a shortage of snow plow drivers in towns across Massachusetts, and some are now offering to pay big bucks this winter.
Economy Added 531,000 Jobs in October, Labor Force Participation Rate Unchanged
As everything collapses for the Democrats the Labor Department gave September and August reports a significant revision. Totally not suspicious.
Democrats' Spending Bill Includes $1.7 Billion Bailout for Journalists
As House Democrats race to authorize more than $2 trillion in spending on Friday, we're still learning more about some of the ugly details. Now, via the Joint Committee of Taxation analysis, we see a curious line item under part 5, item 11: "Payroll credit for compensation of local news journalists."
The Excessive Cost of Going to College
Everyone knows that the cost of college has risen much faster than inflation for the last several decades. Why is it now so high, and is the cost benefitting students?
The LA Port Situation Is Not Improving
DHL releases service announcements every week so shippers in their network know what to expect at ports all around the world. The most recent announcement came out today, and it shows that the situation at America's top West Coast port complex is not improving.
House passes infrastructure bill
Tonight (Friday), the House passed the $1.2 trillion infrastructure measure that the Senate passed months ago. It will now go to the White House and Joe Biden will sign it into law.
Democrat Senator: "Everyone needs to get comfortable" that BBB will not pass in Senate
The House passed the smaller infrastructure bill that garnered bipartisan support late Friday night. The bill addresses real spending for infrastructure, not the liberal wish list of cradle to grave social program spending in the second infrastructure bill. Together, the two bills comprise Biden's domestic agenda. With the passage of the smaller bill – $1.2T – it's full speed ahead to now move to the second bill.
Disgraceful House Republicans Rescue Biden's Flailing Agenda
Just before midnight on Friday, we witnessed an utterly disgraceful act by a group of 13 House Republicans. Given the chance to deal a severe blow to President Biden's flailing agenda, they instead rescued him by providing Speaker Nancy Pelosi with the votes she needed to overcome resistance from the far Left of her party.
Congressional Republicans Snatch Defeat From Jaws of Virginia Victory – Hand Biden Win On Supposed "Infrastructure" Bill
With the groveling assist of 13 House Republicans, the narrative has now shifted from Democrats and Biden on the ropes to victory for the competent, deal-maker in chief who gets things done.
Biden hails infrastructure win as "monumental step forward"
President Joe Biden on Saturday hailed Congress' passage of his $1 trillion infrastructure package as a "monumental step forward for the nation" after fractious fellow Democrats resolved a months-long standoff in their ranks to seal the deal.
Infrastructure Bill Makes First Major U.S. Investment in Climate Resilience
The $1 trillion infrastructure bill now headed to President Biden's desk includes the largest amount of money ever spent by the United States to prepare the nation to withstand the devastating impacts of climate change.
US Would Have Highest Top Income Tax Rate Among Developed Nations Under Biden Plan, New Analysis Warns
This could hurt not just rich people, but the entire US economy.
US Would Have Highest Top Income Tax Rate Among Developed Nations Under Biden Plan, New Analysis Warns
This could hurt not just rich people, but the entire US economy.
International
Brexit: UK-EU row over Northern Ireland escalates
The UK and EU's disagreement over how to handle post-Brexit trade involving Northern Ireland has escalated.
Bat named "Bird of the Year 2021" in controversial decision
The bat is getting its due — at the expense of birds. New Zealand has named the bat their "Bird of the Year," despite the now-controversial fact that bats are not of the avian family.
Canceling Hogarth
William Hogarth, the 18th-Century British painter and printmaker, was a critic of the milieu in which he lived. In particular, his paintings and etchings satirized the privileged classes of his time. So you might expect him to be popular with contemporary liberals.
China Urges Stocking Up Ahead of Winter, Prompting Worries Online
A statement from China's government urging local authorities to ensure there was adequate food supply during the winter and encouraging people to stock up on some essentials prompted concerned talk online, with people linking it with the widenin
British Government May Jail Those Accused of Causing 'Online Psychological Harm'
The British government is currently debating an "Online Safety Bill" that would make it a crime punishable by two years in jail to cause someone "psychological harm" as a result of online "trolling."
Primary school asks boys (and teachers) to wear skirts to class to 'promote equality'
Castleview Primary School in Edinburgh has asked boys to wear skirts today
Top Russian Spy's Son Dead After "Fall" From Embassy in Berlin
Either Russians are incredibly clumsy or they should stay away from open upper-floor windows.
Battle the algorithms: China's delivery riders on the edge
Handing over a piping hot meal at exactly the time promised, Chinese food delivery driver Zhuang Zhenhua triumphantly tapped his job as complete through the Meituan app — and was immediately fined half of his earnings.
Opinion
The migration crisis: "Americanists" vs. "Transformationalists"
Last weekend, American Greatness featured an article by John Fonte on the migration crisis as its "Weekend long read." This weekend, I commend Fonte's lengthy article to Power Line readers.
"Passing" In the 21st Century
A central tenet of Critical Race Theory is that America's institutions are "systemically" rigged to favor white people. POCs just can't catch up, no matter what they do. Of course, if that were true it would be hard to explain why whites rank only 17th in median income, trailing such allegedly oppressed groups as Lebanese, Iranian, Pakistani, Syrian, Ghanian and Nigerian Americans, as well, of course, as Indian-Americans, whose median income is close to double that of whites. But devotees of Critical Race Theory have never worried much about facts.
Edexit: We Shouldn't Let the Education Crisis Go to Waste
In 2020 the American educational system was attacked by two viruses: Covid-19 and an unusually virulent strain of hyper-progressive ideology. Many parents and educators have been shocked and disoriented to find that institutions they trusted appear to have been taken over by zombie Marxists, filled with self-righteous anger. Unless they are from "URMs" (under-represented minorities), their children are likely to be told that their heritage makes them racist, the spawn of oppressors, and that they need to renounce their "white privilege" or be made outcasts in their own schools. They are being taught to despise their own country as well as the literature, philosophy, and arts of the Western tradition. Even mathematics teaching now has to be filtered through a social justice lens.
Profiles and Pronouns
That woman up there is Masih Alinejad, an Iranian-American journalist and activist. She came to worldwide attention last summer for an unwelcome reason, to put it mildly: The FBI foiled a kidnapping plot against her — a plot by the Iranian government. Apparently, this was the first attempt by that government to kidnap a U.S. citizen on U.S. soil. This is beyond brazen. And Masih Alinejad, obviously, has gotten deeply under the skin of the rulers back in her native country.
How Open Are North Carolina Schools to Free Speech?
Free speech is under attack in the United States today. Even Big Tech is censoring content: sites like Twitter and Facebook censor speech that is deemed anti-diversity, anti-racist, or even simply against the current political climate. Despite claiming to be places for free and open discussion, these companies often shut down or ban conversations while obscuring the reasoning for such censorship. As a result, only one side of many hot-button arguments is being heard.
Vax, Quacks, and "Respectability Politics"
A request from the vast, endless digital peanut gallery: "I'd love to see a National Review contributor try to explain why it is that for 15 years the stereotypical anti-vaxxer was a progressive suburban mom in an ultra-blue district but at no point did any major Democratic politician try to court their support the way Republicans have."
Is Joe Manchin positioning for a presidential run?
Sen. Joe Manchin (D-W.Va.) suddenly has emerged with that ever-shifting title "Most Powerful Person in Washington." Over the past couple of months, Manchin, along with Sen. Kyrsten Sinema (D-Ariz.), has stalled President Biden's domestic legislative centerpiece, the Build Back Better plan, a virtual Christmas tree of progressive dreams to drastically change America (although many progressives might balk at the association with Christmas as just one more misguided, traditional, unwoke, joyful celebration by the majority of Americans who still believe in those "backward" ideals of family and spiritual light, and drive progressives to create additional grievances to further split Americans … so, please, cancel that metaphor!). In any case, moving on.
Only Women Belong in Women's Prisons
In the United States, shutting up violent and predatory male offenders with women would surely constitute "cruel and unusual punishment." And yet the Associated Press reported in September that the Justice Department is "reviewing its policies on housing transgender inmates in the federal prison system." This madness is already happening in California.
Have Fun Defending the Emergency OSHA Rule in Court
As Jim discusses, the vaccine mandate announced by the Biden administration in September will now not go into effect until January, a ridiculous delay for what is supposed to be an "emergency" rule. That has legal consequences. An Emergency Temporary Standard is an exception to the usual formal rulemaking procedures. The Occupational Safety and Health Administration (OSHA) says that it is requesting comments, but it is still evading the full, legal requirements for a permanent rule.
Parents Can Save Western Civilization
The parents of Loudoun County, Va., stand at the forefront of a movement with the power to reverse the decline of our constitutional republic, our traditions of liberty, our faith in ourselves, and ultimately, Western civilization itself. It is no accident that the weight of this struggle has fallen upon the shoulders of parents.
The Education System Isn't Designed for Smart Kids
Sometimes, something that's right in front of you can escape your attention. Over the past five years I've looked at countless student performance numbers, and almost always, my attention goes to the large percentages of students who are performing below grade level in reading, math, history, etc. I see these numbers as evidence of the failure of the current education system.
Did Youngkin Win Virginia or Did Biden, Harris, McAuliffe, and the Woke Mob Lose It?
Let me just say this before my medulla explodes: the media does NOT decide who wins an election. AP, Fox, or CNN can "call it" all they like but that means nothing. That said, the New Jersey gubernatorial election is still in the air.
Merrick Garland Abuses His Authority to Suppress Dissent
Why did Attorney General Merrick Garland form a law enforcement task force and threaten to use the FBI and several other divisions of the Department of Justice against parents protesting COVID-19 mandates and racist indoctrination in public schools?