Another "quick takes" on items where there is too little to say to make a complete article, but is still important enough to comment on.
The focus this time: Shut up, they explained!
First, a little mood music:
Carrying on…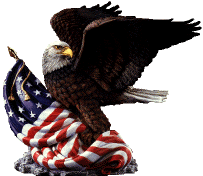 The word "freedom" is racist violence, or something…
"A private university named after a founding father has changed the name of student identification cards following a petition that said their nomenclature was harmful to minority students.

"A spokesperson for Robert Morris University disputes, however, that the two-week-old Change.org petition was the impetus for the change from 'Freedom Card' to 'RMU ID Card.'

"Student Melanie Hall created the petition, which claims racial minorities are 24 percent of the student population at the Pittsburgh school. Like many names on campus, the Freedom Card refers to the American Revolution.

"'This poorly named form of identification has made minority students (black students in particular) feel like we are being dehumanized,' the petition reads: 'Gifting us with IDs that grant us our 'freedom' is of extremely poor taste.'"

The word "rigor" is discriminatory because it suggests that people who don't get into college and pass scholastically rigorous classes aren't smart or capable as those who do.
"Far too many faculty members still think a challenging course should be like an obstacle race:You, as the instructor, set up the tasks and each student has to finish them (or not) to a certain standard and within a set time. If only a few students can do it, that means the course is rigorous.

"We're not in that camp. Lately we've been struck by recent conversations around rigor and grit and impostor syndrome. All three terms lay credit or blame on an individual when often it is the academic system that creates the constructs, and it's the system we should be questioning when it erects barriers for students to surmount or makes them feel that they don't belong. It's time we recognize 'rigor' for the exclusionary concept that it is and for the preferential practices it usually promotes."

Wrongspeak will be punished.
"Countless academics have kept their eyes down and mouths shut as our colleagues have been attacked online or administratively over the things they've said or done.

"Now, cancel culture has come to our campus, University of Dallas. But I will not be silent.

"The University News, the student-run newspaper, published an article Thursday accusing history Professor William Atto of 'misnaming COVID-19' on his syllabus.

"The print edition of the article suggested he faced some sort of disciplinary action for it although an updated online version toned down such rhetoric.

"The article was published more than three weeks after the professor was attacked on social media for his choice of words, and reports that 'University practice is to refer to this virus as COVID-19 or SARS-CoV-2 in accord with medical and scientific literature.'

"The print version, published Thursday, called it a 'policy,' however, and alluded to 'disciplinary actions.'"
TTFN.