There is no greater continuing example of the failure of public schooling than the San Francisco School Board. They've already denied people a spot on a parent advisory committee because of their race and sex (which is illegal), fighting "racist" acronyms, declare Abraham Lincoln to be an oppressor of Blacks, and incompetently rename schools based on idiocy and ignorance.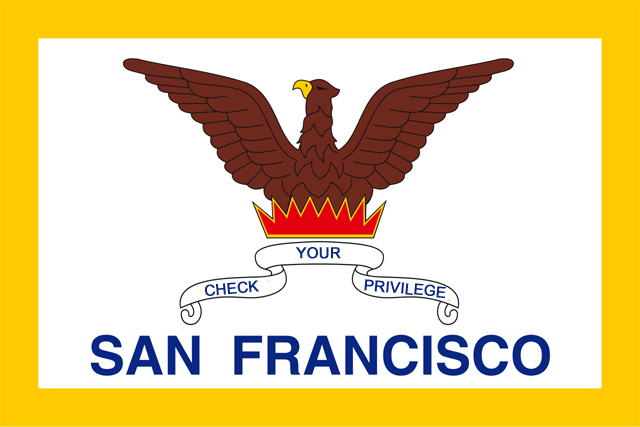 Now, the San Francisco School Board ended merit-based admissions of lack of diversity.   Why, because meritocracy is considered to be racist. However, this lack of diversity isn't due to too many White students, but of too many students who are racially Asian. Apparently the only way students of Asian decent can "get ahead" in a "racist system" is to use "White Supremacist thinking" and presumably using their "White adjacent" status. Board member Alison Collins was caught saying the quite part out-load in a series of old tweets (which of course includes her pronouns), demonstrating her prejudiced bias.
In fact many Asian American Ts, Ss, and Ps actively promote these myths. They use white supremacist thinking to assimilate and "get ahead".

— Alison Collins 高勵思 (@AliMCollins) December 4, 2016
30 REASONS TO RECALL THE SF SCHOOL BOARD

19. Commissioner Collins appears biased against Asian Americanshttps://t.co/lX2Q0IhFyw pic.twitter.com/LyAe6gty13

— Recall SF School Board (@recallsfboe) March 19, 2021
The outrage was so great, that the San Fransisco school board and removed her title as Vice-Chair of the board and her seat on committees… at least until this all dies down.
Note that they she is still on the board and conceivably have a stronger electoral future because of this. But demonstrating just how oppressed she is, she is "filthy rich".
The layers of hypocrisy and self-interest on SFBOE
are truly staggering…i.e. Collins consults for her husband's company which currently has 2 luxury mega projects under review with @sfbos (thank you @recallsfboe for your research) pic.twitter.com/neN26EjQW0

— Allison Arieff (@aarieff) March 24, 2021
And what does this actually privileged person react to being called out on her bigotry? By suing the school board for being not nice to her. Some of the histrionic passages from the lawsuit.
She's seeking cash damages for "spiritual injury to her soul" which she will suffer "in perpetuity, for the rest of her life." This may be the most histrionic document I've ever seen pic.twitter.com/ULS1y1LAxp

— Mason 🏃♂️✂️𐃏 (@webdevMason) March 31, 2021
Okay, one more incredible section: the complaint alleges that Collins' fellow board members caused her "clear and present danger, harm, and injuries" by commenting on her offensive tweets, and rebukes them for allowing the public to make comments that called her a "racist." pic.twitter.com/VQLlpOQOLt

— Mason 🏃♂️✂️𐃏 (@webdevMason) April 1, 2021
And yes, she wants a jury trial. Guess she's betting on there not being many jurors of Asian descent on the jury?
The full lawsuit can be read here or below:
ALISON COLLINS vs.SAN FRANC… by ThePoliticalHat