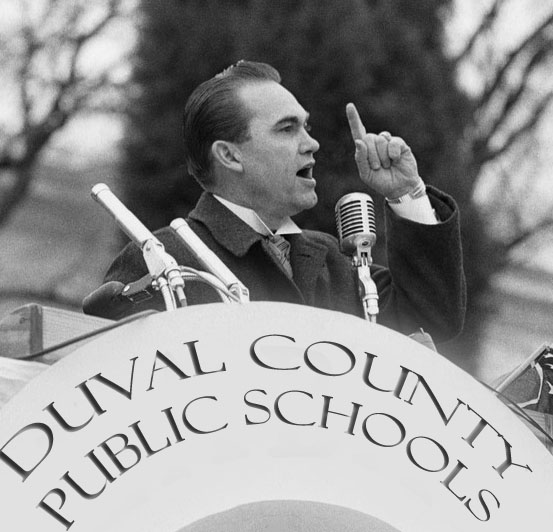 A "school of the arts" in Jacksonville, Florida, apologized for a planned "cultural issues" discussion that was going to be segregated by race—oh, they didn't apologize for planning to hold it… only for letting parents, who ended up complaining, know about it beforehand.
"Douglas Anderson School of the Arts were planning on holding a cultural discussion with its students on Thursday. The meeting would feature Dr. Tammy Hodo, a local TEDx speaker and lead consultant at All Things Diverse, and Grammy winner/DA Alum Ulysses Owens. Parents received an email Tuesday night informing them of the meeting.

"What parents were not expecting were the students being separated and attending two separate meetings, based on the students race.

"'Good Afternoon DA Families:

"'Dr. Hodo, President of All Things Diverse, LLC, and Ulysses Owens, DA Artist in Residence and DA Alum, will be hosting two student meetings on Thursday morning, March 4. These meetings are to discuss cultural issues that have arisen at DA and to ensure that DA truly is a place for all.

"'The two meetings are scheduled as follows:

"'9 am will be for all 11th and 12th-grade students of color, and 10:30 am will be for all 11th and 12th-grade white students. There will be an announcement made before each meeting to dismiss students to the cafeteria."
At first the school tried to justify it.
"'Our diversity consultant is hosting two meetings in hopes of creating a safe space to allow students to be transparent about their experiences at DA. We realize that we can't control what happens outside of school but it does impact the lives of students and they bring that with them to school. We are not immune to what happens in the world around us and are attempting to be proactive in our methods. If last year taught us anything it is that we still have a lot of work to do regarding race relations as a nation and a school.'"
They canceled the even for now and offered a non-apology apology:
"'Working with consultants in the area of diversity, an event scheduled for Thursday was communicated in such a way as to have the appearance of dividing, not uniting, our student body.

"'One of our core values as a school is a belief that the arts is a powerful way to bridge differences among people. We now realize that the communication around the event and the manner in which the event itself was organized are contrary to our values and to the goals we have for improving our culture. Therefore, we are revisiting our approach with our consultants and will develop a new strategy for leading our students through these sensitive topics and conversations. The events scheduled for Thursday are being canceled while we reconsider our approach.'"
They didn't apologize for implementing segregation, but for not being able to get away with it. The segregation wasn't contrary to their values, only the way they communicated their intent!
The school is planning to continue to consultants with the consultants that came up the with idea. And who is doing the consulting?
"The lead consultant for the meeting, Hodo, specializes in Race & Ethnicity, Sex, Gender, and Identity, Implicit Bias Training, Microaggressions, Institutional Racism, Anti-racism Work, and Critical Race Theory, according to All Things Diverse."
And the woke grift goes on…