News of the Week for Mar. 14th, 2021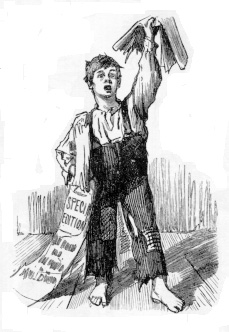 Riots & Revolution
After Antifa Group Tweets 'Burn the Schools,' Arsonists Target Portland School Building
In the wee hours of Saturday morning, vandals and arsonists targeted an administrative building for Portland Public Schools (PPS), setting vehicles on fire, smashing windows, and spray-painting the walls. The Portland Police Bureau (PPB) is investigating the attack. The Oregonian published photos of the vandalism and The Post Millennial Editor-at-Large Andy Ngo identified an antifa symbol.
Dems Want $30 Million for Student Protests
House Democrats are offering a bill ludicrously titled the "Civics Learning Act of 2021" to fund the likewise misnamed enterprise of "action civics." The price tag is $30 million a year. Whether it's called "action civics," "civic engagement," or "project-based civics," the real goal of the new "civics" is to get students protesting and lobbying for leftist political goals on school time, and now on the federal dime.
A Man Was Killed Saturday Inside The Police No-Go Zone Known As George Floyd Square
The area where George Floyd died has become known as George Floyd square. It's a police no-go zone with barricades in the street that are manned by people who are specifically there prevent police from entering. Like the other autonomous zones that have popped up in Seattle and Atlanta, things at the square have gotten out of control. On Saturday a man was shot and killed inside the area.
The Minneapolis Effect: Anti-Police Movement Imposing Severe 'Murder Tax' From Coast to Coast
Lost in our national conversation due to the impact of COVID-19, and the news media's obsession with Donald Trump, is the cost to Americans for the dramatic increase in homicides.
Five top law schools partner with alumni to create 'Social Justice Legal Foundation'
Five of the best law schools in the country are working with alumni to form the "Social Justice Legal Foundation."
Chauvin Pre-trial Day 2: First Three Jurors Selected
Batson challenge to two Hispanic jurors struck by defense rejected by trial court
Chauvin trial day 3
Jury selection continued for a second day, starting with prospective juror number 20. Although he understands that the case is "a big deal, he professed no concerns for his physical safety if he were to sit as a juror. He finds the anonymity with which Judge Cahill is shrouding the jurors to be comforting. How long can such anonymity last in the age of social media? He manages a national sales team of 20 for the company that employs him. When both defense counsel Eric Nelson and deputized prosecutor Steve Schleicher passed him for cause, we had our fourth juror and I thought we were on a roll.
A Racial Conspiracy Theorist Has Been Confirmed as HUD Secretary, and That's Not Even the Worst Part
Rep. Marcia Fudge (D-Ohio), has been confirmed by the U.S. Senate to serve as Joe Biden's secretary of Housing and Urban Development (HUD).
Judge Reinstates Third-Degree Murder Charge In George Floyd Homicide Trial
Judge Peter Cahill handed prosecutors a big win a few minutes ago in the trial over George Floyd's death in Minneapolis last year. For months, the state wanted to add a third-degree charge as a potential intermediate position for the jury, but it took a state supreme court demurral yesterday to accomplish it
Deputy OMB nominee Shalanda Young links abortion to "racial justice"
President Biden's previously uncontroversial nominee to be White House deputy budget director, Shalanda Young, has landed in an 11th hour controversy after describing access to abortion as a matter of "racial justice."
Minneapolis city council sticks it to Chauvin
Today, the city of Minneapolis announced a $27 million settlement with the family of George Floyd. The family had sued the city for the alleged wrongful death of Floyd.
Chauvin trial day 4
Late Wednesday the Minnesota Court of Appeals issued its final judgment on the interlocutory appeal of Judge Cahill's order denying reinstatement of the third-degree murder charge against Derek Chauvin. Under the Court of Appeals decision, Judge Cahill was to apply the Court of Appeals decision in the Noor case as binding precedent. He heard argument on the reinstatement issue from both sides first thing Thursday morning and granted the prosecution's motion to reinstate the charge.
Chauvin Pre-Trial Day 4: Defense Burns Two More Peremptory Strikes
Juror #41 tells judge directly: I can't be fair and impartial on this case
"Protect The Land, End America": Riots Continue In Portland, Federal Courthouse Targeted; UPDATE: Why Were Barriers Taken Down?
A flashback to June? Nope — the protests and riots that have roiled Portland since last spring continue, including the targeting of the city's federal courthouse. Before the "self-described anarchists" got to the Mark Hatfield Federal Courthouse, though, the crowd attacked businesses in the city, smashing windows and committing other "damage." Federal officers played whack-a-mole with the rioters all night until they finally deployed teargas and pepper bullets to push the crowd down the street — twice
Minneapolis's No-Go Zone
The Seattle "Autonomous Zone" got a lot of publicity before it was finally dismantled, but many people do not realize that Minneapolis has its own no-go area where law enforcement is absent and "militants" rule. It is the area that surrounds the George Floyd Memorial. A man was shot and killed in the Memorial area last weekend, the fourth such death since the zone was closed to law enforcement.
Chauvin trial day 5
The big news on Chauvin trial day 5 took place over at the Minneapolis City Clowncil, as our friends at Justice & Drew call it. The city settled the wrongful death case brought by George Floyd's next of kin for the world-beating sum of $27 million.
'DROP IN THE BUCKET' Black Americans who will get $25,000 each as part of $10million in reparations from city say it's not enough
SOME black Americans living in Evanston, Illinois, who will be given $25,000 each as part of the city's $10million reparations program don't think it's enough.
Chauvin Pre-Trial Day 5: Seventh Juror Seated
State & Defense each burn peremptory, leaving 4 and 7, respectively
Corona Virus
It Gets Worse: Cuomo Ordered Homes For Developmentally Disabled To Admit COVID-Positive Patients, Too
As if Andrew Cuomo's policies didn't have a high enough body count. New York's embattled governor ordered facilities housing the developmentally disabled to admit COVID-19 patients too, mirroring the policy he ordered for nursing homes. Unlike the latter, however, Cuomo never rescinded this policy — and it might have resulted in hundreds of deaths in those facilities
Pfizer Vaccine Seems To Be Fully Effective Against Dangerous Brazilian Variant Of COVID In Study
If you're not following the COVID news out of Brazil and are under the impression that cases must be down there since they're down everywhere, let me shatter your illusion. Not only are things bad, they're worse than they've ever been
LA Teacher Warns Union Members Not To Post Vacation Pics While Classrooms Are Still Closed
Every time I think I couldn't possible loathe teacher's unions more, they prove me wrong
Research Doctors: The CDC Misrepresented Our Data On School Reopenings
When the CDC issued its latest set of pandemic guidelines, many were disappointed, to put it mildly. The revised rules were particularly wishy-washy on the subject of reopening the schools, leaving far too much wiggle room for the teacher's unions to keep them closed far into the future, or running virtual learning instead of going back to the classrooms. What Dr. Fauci and the leaders of the CDC probably didn't count on was being challenged based on the science that they were supposedly relying on to guide them. And the challenge in question isn't coming from any armchair quarterbacks, either. Dr. Tara O. Henderson, Dr. Monica Gandhi, Dr. Tracy Beth Hoeg, and Dr. Daniel Johnson are four of the doctors who conducted one of the major studies of the pandemic in Wisconsin and it was their work being cited by the CDC. Now they've published an editorial criticizing the health agency for "misinterpreting" the data and calling for all schools to be reopened for in-person classes.
Doctors Starting to Offer Louder Dissents to the CDCs Recent Decisions
The U.S. Centers for Disease Control and Prevention are not having a great week.
Alaska Governor: Come One And All For Your COVID-19 Vaccines
How does #49 become #1? Simple – by cutting through the tiers, levels, conditions, and all other roadblocks to COVID-19 vaccinations. Alaska became the first state in the US to allow all residents 16 years and older to access the vaccines, regardless of their health or living conditions.
Newsom To Californians: Let's Face It, We're Never Getting Back To Normal
That's a great message to send to a restive electorate after a year of fumbling the response to COVID-19. Gavin Newsom tried to get cute in his State of the State speech from an empty Dodger Stadium, pledging to deliver a New And Improved Normal, but it fell as flat as, well, Newsom's entire gubernatorial career. Small wonder Californians want to push him out of office before the end of his term via an upcoming recall
Biden Administration: Previous Administration's "Fact Sheet" About Wuhan Lab Is Factual
Monday, Josh Rogin wrote a piece for Politico about the ongoing questions about the Wuhan laboratory that some have suggested is possible point of origin for COVID-19. Some unnamed officials have told Rogin that the lab was doing "gain-of-function" research with coronaviruses "on a much larger scale than was publicly disclosed." Some officials even believe China's work with mice that have genetically altered lung tissue which makes it more similar to humans, were part of the experiments being carried out before the outbreak.
Your Tax Dollars Are Bailing Out San Francisco and New York in the Name of COVID Relief
"will erase the majority of San Francisco's projected $650 million budget deficit over the next two years"
Europe waits for Covid vaccines "like pioneers in a Western" as third wave sees cases rocket 50% amid EU jab shambles
EU countries are waiting for vaccines like "pioneers in a Western movie" as new Covid cases surge by 50 per cent, Italian media says.
Two-Thirds of Italians Set For Lockdown as Pandemic Worsens
The government of Prime Minister Mario Draghi is weighing stringent new restrictions on as many as two-thirds of Italians, with the regions encompassing the country's largest cities possibly heading into lockdown amid a resurgence in the pandemic.
Germany declares a Covid "third wave" has begun; Italy set for Easter lockdown
"We have clear signs: The third wave in Germany has already begun," Lothar Wieler, head of the Robert Koch Institute for Infectious Diseases, told reporters during a news conference Friday.
Politics in Everything: CDC edition
Follow the science has been the cri de coeur of many during this crisis. And yes, we should follow the science, except apparently when that isn't convenient to the powers at be.
WHO Team Member: Those Sickened Bat-Virus Researchers Had Nothing to Do With the COVID Outbreak
Virologist Marion Koopmans, who was part of that World Health Organization team that traveled to Wuhan earlier this year, told NBC News that "maybe one or two" scientists working on coronaviruses at the Wuhan Institute of Virology did get sick with flu-like symptoms in the autumn of 2019, shortly before the first cases of Covid-19 – but that she's confident those illnesses are unrelated to the Covid-19 outbreak.
Former Lead Investigator Into Coronavirus Origin Thinks It May Have Been a Bioweapons Research Accident
David Asher, the former lead investigator into the state department's investigation into the origins of the coronavirus, believes the virus escaped from the Wuhan Institute of Virology and was the result of an accident by the Chinese military, which was researching a bioweapon at the time.
Coronavirus infection leads to immunity that's comparable to a COVID-19 vaccine
One of the enduring questions of the COVID-19 pandemic is how much immunity people are left with after recovering from a coronavirus infection. New research suggests the level of protection is comparable to getting a vaccine — at least for a few months.
Gun Rights
Will Court Packing Threat Keep SCOTUS From 2A Cases?
While new President Joe Biden has not explicitly come out and said he's going to pack the court if things don't go his way, he hasn't denied he would do so either.
Schumer puts gun control on Senate agenda
Announcement comes as House debates background checks bill
For Democrats, It's 'Never Say Die' on Passing Gun Control
If the definition of insanity is to do something over and over and expect different results, the entire Democratic caucus needs to be committed. Time and time again over the last decade, Democrats have tried to pass legislation that would limit the rights of individuals to keep and bear arms, and time and time again they've failed.
Dapper Concealment: Remington Cane Gun
As Deion Sanders said, "If you look good, you feel good. If you feel good, you play good. If you play good, they pay good." You may be wondering what in the world that has to do with the history of concealable firearms. Wonder no more; the Remington cane gun is an example of concealed carry for the fashionable gentleman or woman. Often, small guns are called many things — pocket pistols, mouse guns, and muff guns, but this was a way to take a fashionable accessory and make it work for self-defense.
Hide the Decline
Environment &
"Green Energy"
The Oil Exec Was More Right Than the Congresswoman
Representative Katie Porter (D., Calif.) was indignant, her tweet went viral, and she is getting rapturous coverage. She was also wrong.
Keeping Your Cool on the Climate Debate with Bjorn Lomborg
Dr. Bjorn Lomborg is president of the Copenhagen Consensus Center, visiting fellow at the Hoover Institution, Stanford University, and visiting professor at Copenhagen Business School. He's also been speaking and writing about climate science for almost 20 years. In this wide-ranging discussion with Peter Robinson, Lomborg analyzes the Biden administration's plan to address climate change, lauds a slew of new clean-energy technologies that are coming in the next decade, and discusses the upsides — and the downsides — of migrating the world from a carbon-based economy to one based on electricity generated by clean energy sources.
Twelve States Sue Biden Over Climate Executive Order
Complaint asks court to issue order that prohibits federal agencies from using "social cost" estimates and declare they are "arbitrary, capricious, unreasonable, and contrary to law."
The COVID-19 Pandemic Is Giving Greens Some Dangerous Ideas About Imposing Climate Policy
The COVID-19 pandemic, with its lockdowns, behavior mandates, and other "mitigation" efforts that have virtually destroyed the economies of the West, has given climate-change fanatics some scathingly brilliant ideas.
The Mess That Is Our Green Policy
On Tuesday, I mentioned that it is likely that the Biden administration will continue misguided green policies pursued by other Democrats of heavy green subsidies and attacks on gas and oil industries, all the while the federal government will continue to subsidize state-owned and private oil and gas companies abroad.
Why Isn't Manhattan Underwater Yet?
Nearly five years ago — it was September 2016 — New York magazine featured the above article, illustrated by a "speculative rendering showing what a hundred-year storm could briefly do to the Meatpacking District decades from now, when sea levels have risen several feet."
Obamacare
Government in Healthcare
Nevada Legislation to Presume Consent for Organ Donation
The organ donation is purely voluntary in this country; that is, the donor or family have to consent. This is known as an "opt-in" system.
Canada Poised to Legalize Euthanasia for Disabled and Mentally Ill
How It Starts: It's just a safety valve, a tiny change in medical ethics and the law. Protective guidelines will protect against abuse! Where It Is Now: There are too many obstacles to death! We have to make it easier to die! Where It's Going: Death on demand for any reason (already the law in Germany).
War & Terror
Are We Back To Sending Pallets Of Cash To Iran?
Earlier this month we learned that some of President Joe Biden's attempts at backroom diplomacy with Iran were rebuffed, with the Iranians essentially telling the White House that we would need to "go first." What they wanted was the lifting of at least some of the sanctions on them before they would consider any direct negotiations with the United States over their nuclear program. This weekend saw some news bubbling up in Arabic outlets suggesting that the Biden administration may have taken that request to heart. Our colleague Nick Arama at RedState dug up some chatter from Iranian sources suggesting that Biden had unfrozen some of the billions of dollars of Iranian assets currently locked up in the Trade Bank of Iraq and that some "transactions" had already taken place. If so, this would be a major shift in policy without any notification to the public.
China's Army Navy v. US Navy
Ah! China now has the allegedly largest Navy in the world. It comes under the heading of Peoples Liberation Army Navy. China doesn't seem to be able to separate its Army from its Navy, so if you're confused about an Army Navy.
How the U.S. and China could go to war
It's 2034 and a war is about to begin. A flotilla of three U.S. naval destroyers is furrowing a path through the South China Sea, a contested body of water that is the thoroughfare for a significant proportion of global trade. Near the ominously named Mischief Reef, they encounter and board a Chinese vessel. And then things start to spiral.
First independent report into Xinjiang genocide allegations claims evidence of Beijing's 'intent to destroy' Uyghur people
The Chinese government's alleged actions in Xinjiang have violated every single provision in the United Nations' Genocide Convention, according to an independent report by more than 50 global experts in human rights, war crimes and international law.
China, Russia Sign Agreement to Build Joint Base on Moon
The Sino-Russian pact comes as Beijing pursues a space weapons program.
War With China Over Taiwan Wouldn't Last Long and It Wouldn't Go Well for the U.S.
Sometime in the next decade — perhaps the next six years — China will seek to annex Taiwan by invading and conquering the island. For more than a decade, U.S. military planners have war-gamed scenarios and they all point to a rapid American defeat.
China Is Making a World
Whether we like it or not, Beijing presents a real ideological challenge to the American-led global order.
Sino-Forming South of the Border
Sometime in 2015, I sat in the back of a Mexico City taxi, reading instructions from Waze to the driver. We took detours through small residential streets, zigzagged from one major artery to another, and hung risky U-turns – all of which cut half an hour from our travel time.
National
GOP Sen. Roy Blunt announces he will not run for reelection
Sen. Roy Blunt of Missouri, a member of GOP leadership, announced Monday that he will not run for reelection, the latest Republican senator to announce he's not running next year.
GOP pushes bills to allow social media "censorship" lawsuits
Republican state lawmakers are pushing for social media giants to face costly lawsuits for policing content on their websites, taking aim at a federal law that prevents internet companies from being sued for removing posts.
Supreme Court Won't Let a College off the Hook for Suppressing Free Speech
On Monday, the Supreme Court ruled, 8-1, that a college cannot escape liability for quashing a student's First Amendment rights to free speech and religious freedom by merely reversing its restrictions. Even if the school drops its free speech restrictions, students can still sue for damages, even if the damages are only nominal to make a point.
Report: Biden Education Dept. Punts Trump Ban On Separating Students Into Racial And Other "Affinity Groups"
It included a "Colorism Privilege Walk." The goal was for white students to "learn more about white privilege, internalized dominance, microaggressions and how to act as an ally for students of color"
Drowning in Deep Equity in Fauquier County Public Schools
Leftists are exploiting their control of education to wipe out pockets of Americanism. Consider Fauquier County, Virginia. Tucker Carlson reported on a teacher training program called Deep Equity
Joe Biden to Establish a 'Gender Policy Council' — We've Seen This Nonsense Before
On Monday, Joe Biden will sign yet another executive order that will establish a White House Gender Policy Council, which will "ensure that the Biden-Harris Administration advances gender equity and equal rights and opportunity for women and girls."
Canceled? Pepe Le Pew Scene Cut From LeBron James "Space Jam" Movie
"Pepe Le Pew was cut from Space Jam 2. Not for the sex stuff. He just said the word 'Taiwan' in an interview," snarked Noam Blum in response to this news.
SCOTUS, 8-1: You Better Believe Students Can Sue Colleges Over "Speech Zone" First Amendment Violations
That gasp heard after this ruling dropped comes from every college and university with a "free speech zone" and policies that impose heckler's vetoes. Plaintiffs suing over restrictions on speech and religious expression on campus only need to establish "nominal damages" to gain standing, the Supreme Court ruled in an 8-1 decision, not necessarily actual damages. That opens up a vast new field of litigation that attorneys all across the country will rush to meet.
Corporate America's "Xinjiang Silence" — and One Promising Exception
Even as a handful of governments have finally started to recognize China's Uyghur genocide for what it is, raising the possibility that Western countries impose sanctions targeting the perpetrators of these atrocities and boycott the 2022 Beijing winter Olympics, the response from large corporations continues to lag.
The Academic Freedom Alliance: A Welcome Addition to the Fight against Cancel Culture
Talking about cancel culture is one thing; doing something about it is another. In the long term, conservatives and other non-leftists need to build more of our own institutions resistant to woke pressures, and we also need to liberate young people from the clutches of indoctrination by woke thought-programmers. But in the meantime, how can we fight back in the institutional structures where pressure campaigns find both sympathy among those in power and fear of standing up to the new censors? What can be done in universities that won't stand for academic freedom on principle, dictate the inclusion of propaganda in course syllabi, and muzzle dissenting faculty?
ENTIRE STAFF OF NEVADA DEMOCRATIC PARTY QUITS AFTER DEMOCRATIC SOCIALIST SLATE WON EVERY SEAT
The battle between insurgent progressives in Nevada and the Harry Reid machine began building in 2016.
Uh Oh: Majority Believes One Of The Past Two Presidents "Illegitimately Put Into Office"
On the plus side, it looks like all of the hard work members of both parties have put into undermining confidence in America's vote has really paid off. Between "stop the steal" and Russia-collusion claims, a majority of Americans think we've gotten the outcome of the presidential election wrong at least once over the past four-plus years, Scott Rasmussen writes about his latest findings. However, only a tiny fringe thinks we got it wrong both times
Google under attack for insufficient recruiting at HBCUs
Google is under fire for the way it recruits engineers from colleges.
Only one New York governor has ever been impeached. Some lawmakers hope Cuomo will be the second.
Gov. Andrew Cuomo has been besieged by bipartisan calls to resign or be impeached over dual scandals that have rocked his administration in recent weeks.
Psych Eval For Accused Stuffed Doll Assailant
Floridian, 22, violated unicorn and Olaf from "Frozen" at Target
Entire Staff of Nevada State Democratic Party Resigns After Socialist Sweep of Party Leadership Positions
The entire paid staff of the Democratic Party of Nevada has resigned following a leadership election that saw all but one candidate win who wasn't a dues-paying member of the Democratic Socialists of America.
Happy International Women's Day: A look at how academia really treats women
Monday, March 8 was International Women's Day.
Biden To Restore College Kangaroo Courts
Another day, another executive order incoming from the desk of President Joe Biden. And this one is yet another sad and harmful example of Biden's desperation to roll back everything done by Donald Trump over the last four years. Expected to be released next week, this order will alter the federal government's "interpretation" of Title IX guidelines as they apply to how colleges and universities that receive federal funding (pretty much all of them) deal with allegations of sexual assault on campus. Those interpretations were revised under Trump and Betsy DeVos to provide a fairer and safer environment for handling such allegations. With Biden's anticipated order, things will be going back to the bad old days of the Obama administration, if not even worse.
The Nevada Democratic Party Has, Um … Quit
While the media focuses on a civil war within the GOP, they have largely missed one taking place in Nevada across the aisle. Perhaps hostile takeover better describes the insurgent campaign against the Democratic establishment in the Silver State, still run by Harry Reid in his semi-retirement. Ever since Bernie Sanders took on Hillary Clinton in the 2016 presidential nomination, the party's progressive wing has gone to war against Reid's establishment.
Texas Two Step: Twitter Sues A.G. Paxton After Paxton Opens Investigation Into De-Platforming Trump
Twitter filed a lawsuit against Texas Attorney General Ken Paxton in California federal court. The lawsuit asks the judge to stop Paxton from investigating the company. That's right – Paxton is investigating Twitter so Twitter is suing to stop the investigation.
Biden's Reboot Of Our Policy Toward Venezuela Looks Troubling
We've been asking the question pretty much since the day Joe Biden was sworn in as president. What does he plan to do about the situation in Venezuela? The country has entirely collapsed under the regime of dictator Nicolas Maduro and the situation has long since passed the stage of being a literal humanitarian crisis. This week we saw what appears to be the beginning of an answer to that question, but it doesn't instill much confidence. An anonymous Biden administration official spoke with reporters this week and announced two policy changes regarding Venezuela. First, Biden will offer temporary legal status to as many as 300,000 Venezuelan citizens who fled their homeland and came to the United States. The majority of them currently reside in Florida. Second, Biden plans to "review" our sanctions on Venezuela, saying that the strict sanctions imposed by the Trump administration were a "failed policy."
Report: Sixth Accuser Claims Cuomo Had Inappropriate Contact With Her At Executive Mansion
Frustratingly, there are few details in this Albany Times-Union scoop. We know there's a new accuser, we know she's claiming that Cuomo did more than just ask her flirtatious questions about her love life, and we know that the attorney general is aware of the allegation.
Biden fires EEOC general counsel for protecting religious rights
Joe Biden has fired EEOC general counsel Sharon Fast Gustafson. At least, he has tried to. I'm not sure he can.
Coke demands that its law firms engage in unlawful discrimination
In January 2021, the general counsel of Coca Cola sent a letter to the law firms that represent it. The letter demanded, among other things, that these firms "commit that at least 30% of each of billed associate and partner time will be from diverse attorneys, and of such amounts at least half will be from Black attorneys."
Former Panda Express Employee Sues For Sexual Battery, Says She Was Forced To Remove Clothing During Team-Building Activity
A former Panda Express employee in Santa Clarita is suing the company and a seminar academy connected to the employer for alleged disturbing behavior.
Justice Amy Coney Barrett riles conservatives with moderate rulings
Supreme Court Justice Amy Coney Barrett, who was billed as a jurist in the mold of the late conservative icon Justice Antonin Scalia, is raising eyebrows with early rulings in which she sides with the high court's moderates.
Sen. Tim Scott: 'Woke Supremacy Is as Bad as White Supremacy'
MSNBC's Joy Reid attacked Sen. Tim Scott (R-S.C.), dismissing him as a prop the Republicans use to show a "patina of diversity." Reid has launched similar attacks on black Republicans, calling Supreme Court Justice Clarence Thomas "Uncle Clarence" in reference to the "Uncle Tom" stereotype.
Feel the Bern: Nevada Democratic Party Staff Quits After Socialists Win Leadership Positions
The Bernie Sanders wing gets their revenge after the old machine brought him down in 2016.
Stanford University Accused of Discriminating Against Men in Multiple Programs
"[I] have never seen discrimination so pervasive as at Stanford"
Team discovers new organelle involved in cancer metastasis
Some of Princeton's leading cancer researchers were startled to discover that what they thought was a straightforward investigation into how cancer spreads through the body—metastasis—turned up evidence of liquid-liquid phase separations: the new field of biology research that investigates how liquid blobs of living materials merge into each other, similar to the movements seen in a lava lamp or in liquid mercury.
NIMBY: Arizona Mayor Tells Biden To Release Migrants Into Cities Able To Cope With Them, Not His City
The mayor of Yuma, Arizona delivered a message to Joe Biden – Yuma is not prepared to handle the influx of illegal migrants being dumped on his town. Mayor Douglas Nicholls and other Arizona officials had a virtual meeting with the president. Biden was asked to rethink his policies on releases because they just aren't working.
How Wokeness Is Taking Over America's Prep Schools
Bari Weiss has written an outstanding piece for City Journal about the ways in which wokeness has moved from universities to some of the country's most exclusive prep schools. After speaking with parents and teachers at schools on both the east and west coast, Weiss concludes the woke revolution is already over. In fact, parents at these schools, aware their kids could be kicked out for any reason, are afraid to be identified as skeptics of critical race theory. This fear of being accused (or worse having your children blacklisted) is already so great that not a single person Weiss spoke to was willing to have their name appear in print.
The Biden Administration Is Making a Habit of Ousting Officials from Non-Partisan Positions
Last month, the Biden administration pushed out former Health and Human Services Department official (and my Ethics and Public Policy Center colleague) Roger Severino from his role on the non-partisan Council of the Administrative Conference of the United States (ACUS).
Shock! Majority Party Less Interested in Minority Rights
At the Huffington Post, Igor Bobic suggests that Democrats are turning against the filibuster, and argues that this signals an interesting change in the party's "thinking." As evidence for this proposition he writes
Shock! Majority Party Less Interested in Minority Rights
At the Huffington Post, Igor Bobic suggests that Democrats are turning against the filibuster, and argues that this signals an interesting change in the party's "thinking."
Convicted murderer celebrates the policies of Los Angeles County District Attorney George Gascón
In the video released today by CDAA, an inmate and his cellmate at New Folsom State Prison are seen toasting George Gascón with prison moonshine known as "white lightning." The inmate states that they are "celebrating us going home on this Gascón directive," referring to Los Angeles County District Attorney George Gascón's new policies.
Robin DiAngelo Balked at $10k Fee From Public University, Insisted on $13k for Prerecorded Speech
Author upset Free Beacon 'not interested in racial justice,' emails show
Actor Jokes He And Husband Are Raising Son "Gay Until He Decides He's Straight," Sings To Him About Drag Queens
Actor Jesse Tyler Ferguson told Ellen DeGeneres on Monday that he and his husband, actor Justin Mikita, are raising their 8-month-old son Beckett to be "gay until he decides to be straight," and showed video of himself singing to the baby about drag queens.
Senate confirms Merrick Garland
The Senate has voted to confirm Merrick Garland as Attorney General. The vote was 70-30.
The Cancel Wheel Lands on. . .
I was sure that, after canceling Dr. Seuss last week, this week would cancel Peanuts. Do they need a reason? Of course not.
Biden Wants to Roll Back Title IX Protections for Students Falsely Accused of Sexual Assault
Joe Biden is asking Department of Education officials to examine ways to roll back changes to Title IX enacted by former Education Secretary Betsy DeVos that gave college students accused of sexual assault some protection from being falsely accused.
ACLU Under Fire for Helping to Destroy Lives of Smith College Workers Falsely Accused of Racism
More than 1,000 people have written to the American Civil Liberties Union (ACLU), demanding the organization retract and apologize for its smear campaign against working-class victims of a 2018 racial discrimination hoax at Smith College. In July 2018, a black student ate lunch in a closed dorm and falsely claimed that security targeted her due to her race. The ACLU took up her case, framing the issue as racist employees accosting the student for "eating while black." The New York Times revealed the truth last month, but the ACLU has not retracted or apologized.
Mumford & Sons Guitarist Steps Down After Endorsing Andy Ngo's Book Exposing Antifa
Over the weekend, Mumford & Sons lead guitarist Winston Marshall committed the unpardonable sin of endorsing conservative journalist Andy Ngo's book unmasking antifa. The woke mob raised a ruckus, and Marshall's own bandmates appear to have bought into the specious claim that any opposition to antifa agitators somehow makes a person "fascist."
UF spends 38k on 'anti-racist' training that discourages 'All Lives Matter'
Students at the University of Florida are being asked to complete a new diversity training.
3 Examples of How Pervasive Transgender Ideology Has Become
Even before the Senate considers the so-called Equality Act passed by the House, it's important to realize just how pervasive (and harmful) transgender ideology already has become in society. It will only become more so if the bill becomes law.
Ulta Beauty Suspends 7-Figure Advertising Deal With Teen Vogue
On Tuesday I wrote about the mess Alexi McCammond finds herself in thanks to some tweets she posted ten years ago. McCammond is the newly-hired editor-in-chief for Teen Vogue. The tweets coming back to bite her were posted when she was 17 years old. Despite her young age, the perpetually outraged are holding her accountable as though she posted the tweets only yesterday, as a 27-year-old.
Arizona, Montana Expand Lawsuit Against Biden Administration Over Harmful Border Policies
The Biden administration is being sued by the states of Arizona and Montana in response to new policies on illegal immigration. Originally filed to challenge Biden's 100-day moratorium on deportations, the lawsuit has been expanded to include a challenge to the guidance issued to ICE in February.
Cancel Culture Strikes Again: Mumford And Sons Banjo Player Taking Time Away From Band
It's Grammy Awards week so what better way to celebrate than for a member of a popular English folk-rock band to come in the crosshairs of cancel culture? Mumford & Sons is an English folk-rock band formed in London in 2007. The band has won multiple awards, including two Grammys, one of which was for Album of the Year.
More California Cities Experiment With "Hero Pay" Leading To Predictable Results
Back in early February, we looked at a story out of Long Beach, California where the City Council passed an ordinance requiring large, chain grocery stores to provide workers with an extra four dollars per hour as "hero pay" during the pandemic. That immediately resulted in two of the biggest Kroger stores in the area closing their doors permanently, putting hundreds of people out of work. At the time, I noted that a number of other large municipalities in the Golden State were either already drafting or considering similar legislation. But having seen what happened in Long Beach, they thankfully had sufficient warning not to make the same mistake.
Manchin Says Becerra Will Uphold the Hyde Amendment
As John McCormack noted on the Corner earlier this morning, West Virginia Democrat Joe Manchin has announced that he'll vote to confirm California attorney general Xavier Becerra to head the Department of Health and Human Services.
Arkansas Enacts an Abortion Ban Aimed at Overturning Roe
Yesterday, Arkansas governor Asa Hutchinson signed a bill that bans nearly all abortions in the state, a move that the legislature hopes will eventually lead to the Supreme Court overturning its ruling in Roe v. Wade and subsequent abortion decisions.
Utah Gov. Spencer Cox says conservatism has to be more than "owning the libs"
Cox says the GOP needs to abandon "fake controversies" and start focusing on issues affecting everyday Americans.
Live Action Role-Playing Love Triangle Ends in Pipe Bomb Attack
A love triangle among competitors in a medieval combat role-playing game inspired a gruesome pipe bomb attack last fall, according to a new federal indictment.
Man Witnessed Mother's Assault On Webcam
An employee of an assisted living facility in Minnesota has been charged with sexually assaulting an 83-year-old Alzheimer's patient, an attack that was witnessed remotely by the victim's son, who had set up webcams in his mother's room so that he could monitor her well-being.
New Hampshire Senate Poll: Sununu 47 Percent, Hassan 41 Percent
We are 20 months away from the 2022 midterm elections, but a new St. Anselm poll shows that GOP New Hampshire governor Chris Sununu would be a strong challenger if he tries to unseat incumbent Democratic senator Maggie Hassan
Georgetown law prof "cancelled" for saying what can't be said
Georgetown Law School has fired a professor for noticing and commenting on the fact that Blacks make up a disproportionate number of low-performing students in her class. Another professor has been placed on administrative leave.
Justice Department seeks to build large conspiracy case against Oath Keepers for Capitol riot
The Justice Department and FBI are gathering evidence to try to build a large conspiracy indictment against members of the Oath Keepers for their roles in the Jan. 6 riot at the U.S. Capitol, according to people familiar with the matter, but the group's sometimes fractious and fantasy-laden internal workings may complicate efforts to bring such a case.
Newsom Recall Effort Organizers Announce Over 2 Million Signatures Collected, Reaching Goal
Late Wednesday night, the group organizing the recall of California Governor Gavin Newsom announced it had collected over 2 million signatures.
In recall campaign against Newsom, rural California finds its moment
Inside Zephyr Books & Coffee, visitors are greeted by a turntable spinning vintage vinyl, cozy leather couches, and the smell of java roasted right here in Siskiyou County.
NY Senators Schumer and Gillibrand Call on Cuomo to Resign
Things just got a whole lot worse for Governor Cuomo, as both of New York's U.S. senators are now calling on him to resign.
Detransitioners Open up About How Transgender 'Medicine' Left Them Scarred for Life
People who formerly identified as transgender and took cross-sex hormones or underwent transgender surgery have later come to regret their transitions and the serious damage they did to their own bodies, urged on by the medical establishment. On March 12, the Detrans day of awareness, these detransitioners have come forward to tell their stories.
California Curriculum Leads Kids in Chant to Aztec God of Human Sacrifice
Next week, the California Department of Education will vote on a new ethnic studies curriculum that seeks to root out "white supremacy," "colonization," and the various evils of American culture. The curriculum aims to reverse Christianity's alleged "theocide" against Native American gods by leading students in a chant to various indigenous deities, including the Aztec god of human sacrifice. This horrific chant arguably violates the First Amendment, but it also exposes the true ugliness of "woke" supremacy.
Special Prosecutor Investigating Portland DA for Biased Prosecution of Joey Gibson–Will It Be Legit?
The legal team for Joey Gibson, the leader of Patriot Prayer who was accused of riot crimes in Portland in 2019, released a statement on Thursday announcing that the district attorney has appointed a special prosecutor to investigate his actions in the prosecution of the case. Several questions have arisen to call the whole process into doubt.
Racism as a Public Health Crisis
Leftists learned a valuable lesson from the ChiCom virus: people will comply with almost any extreme of tyranny in the name of public health. Bizarrely yet unsurprisingly, they are now framing the implementation of critical race theory as a public health issue.
Amazon Won't "Sell Books That Frame LGBTQ+ Identity as a Mental Illness"
If you won't allow offensive content then why do you sell books by Hitler, Che, Mao, and others?
Parents of Students at Elite Schools Fight Against Indoctrination of Their Children
"They say that their children tell them they're afraid to speak up in class. Most of all, they worry that the school''s new plan to become an "anti-racist institution"—unveiled this July"
California "Ethnic Studies Curriculum" Proposal Gets Worse, Heavy On Critical Race Theory and Anti-Israel Activism
Parents group: "Draft 4 shows a clear endorsement of the Critical ES victim/oppressor paradigm"
Pollster: The GOP Can Now Be Divided Into Five "Tribes"
Take 10 minutes out of your Friday afternoon to skim through this fascinating (and user-friendly) set of data from the polling firm Fabrizio and Lee about where Republican loyalties lie in the post-Trump era. A few weeks ago I wrote that available polling points to the GOP splitting into three groups along 50/30/20 lines: "Fifty percent are hardcore MAGA, to the point where they're more loyal to Trump than to the party. Another 30 percent are pro-Trump but a bit more ambivalent about having to choose between him and the GOP. The last 20 percent are the Trump-skeptics, a rump but a sizable enough one that they can make mischief for the right in elections if they don't stay onside."
Rubio To Amazon: After Your Woke Attacks On Conservative Values, Don't Expect Republicans To Rescue You From Unionization
Give Marco Rubio high marks for honesty about his purpose in supporting the union organizers against Amazon. The senator from Florida might talk about respecting workers in his op-ed in his USA Today, but Rubio is much more concerned about the disrespect Amazon shows to conservatives through its monopolistic power in the marketplace. Why bother to defend corporate giants from unionization, Rubio argues, when they spend most of their time attacking Republicans and their values?
Pelosi: Why Yes, I Could See A "Scenario" Where We Unseat Miller-Meeks
This is your periodic reminder that the congressional elections of 2020 may not be over. For all we know, they may never be over. For a very long time, we were talking about the NY-22 race that was finally settled in favor of Republican Claudia Tenney a little over a month ago. But this week we're jumping back into the Wayback Machine and returning our attention to Iowa's Second Congressional District. As you may recall, that race was even closer than Tenney's, coming down to only a six-vote margin in favor of Republican Congresswoman Marianette Miller-Meeks over Democrat Rita Hart.
Be Less White, Law-School Edition
The "co-deans" of Case Western Reserve University School of Law recently emailed the student body to exult in the fact that their school ranked 144th out of 200 law schools for "whiteness." That is, Case Western Law School is "less white" than 143 other law schools in the country. The school proudly notes that "we have the 'least white' student body of all of the other law schools in Ohio," except one.
Cuomo's Staffers Have Stopped Showing Up to Work
Despite repeated refusals to resign, disgraced Governor Andrew Cuomo may soon have no choice as disillusioned staffers are now refusing to show up to work, according to a report from the New York Post.
Lawsuit Alleges Anti-Asian Discrimination In Admissions Change At Top-Ranked Virginia High School
Complaint: "Overwhelming public evidence exists that the new [Thomas Jefferson High School for Science and Technology] admissions process was adopted with the purpose of disadvantaging Asian-American students and reducing AsianAmerican enrollment"
2 New States Required for Democrats to Keep Power, Data Expert Says
To remain in power in 2022 and beyond, Democrats must change the electoral system, redraw congressional maps, and "add as many states as we can," a former campaign operative for President Barack Obama says.
Nebraska Mother Found Guilty Of Sexually Assaulting Daughter's Prepubescent Friends During Sleepovers
A 38-year-old Nebraska mother was found guilty Wednesday of sexually assaulting her daughter's prepubescent friends, according to Fox News.
NJ Law Blocks Parents From Learning About Children's Drug Infractions
The Garden State is apparently tired of having parents "interfere" in their children's lives. A bizarre new law was recently signed by Democratic Governor Phil Murphy that prevents the police from notifying parents if their children are found using marijuana or drinking alcohol while they are underage. The provision in question was part of a larger bill that allows New Jersey residents to legally carry more than a third of a pound of marijuana. While the law does not allow children to use marijuana, tobacco or alcohol, it obviously infringes on the rights of parents to monitor and guide their children's development. The notification portion of the bill is so unpopular that even many of the legislators who voted for it are now calling for a revision to remove that part of the legislation.
Academic Freedom Keeps Shrinking
By now, most Corner readers have probably heard about the incident at Georgetown Law, where a professor has been terminated for saying in a private conversation that she lamented that black students weren't doing well in her courses.
Georgetown Law Journal Author Diversity Policy: At least 25% "of the Total Articles the Senior Articles Editor Assigns Shall be Written by Diverse Authors"
And if the Senior Articles Editor cannot meet this quota, then "Select members of the Senior Board will then take steps to remedy the Senior Article Editor's concerns"
Short Circuit: A Roundup of Recent Federal Court Decisions
Bad Samaritans, involuntary servitude, and rights without remedies.
Arizona and Montana sue Biden's bureaucrats over immigration policies
State attorneys general cite the spread of COVID and drugs as a driving reason to legally challenge the current administration.
Teacher Slams VA School District Over Critical Race Training: "You Do Not Speak for Us"
"If you keep up this racist insanity, you will have successfully stripped us of every ounce of love of teaching."
Economy & Taxes
Union bill uses COVID to offer tax-free pensions
California's public employees receive incredibly generous pensions, which are based on formulas that often result in six-figure payouts for people at relatively young ages – 50 in public safety professions and 55 or 57 for other government workers. These benefit scales not only stress government budgets, but result in a growing level of public debt.
Manchin: I Won't Vote For An Infrastructure Bill Via Reconciliation — Unless We Try To Get Republicans To Compromise First
Between this and yesterday's post, which you should read now if you missed it, he's making some awfully provocative noises lately about filibuster reform that … may or may not mean anything. One move to which he clearly does seem open is shifting from the current filibuster, which allows the minority to block legislation with 41 votes against cloture, to an old-school "talking filibuster" in which the minority is forced to retain control of the floor by speaking indefinitely. Changing the filibuster from a de facto minority veto of bills to a delaying tactic would be a big deal in how the Senate operates. The question is how far Manchin and his centrist colleague, Kyrsten Sinema, would be willing to go to formalize that change
House Passes Pro-Union Bill Undercutting Right-To-Work Laws
Joe Biden and congressional Democrats promised that the nation's labor unions would be repaid for all of their campaign contributions during the last election cycle and they've moved one step closer to covering that tab. The House passed a "bipartisan" bill containing a labor union wishlist of items last night to the delight of union bosses around the country. The so-called PRO Act (Protecting the Right to Organize) receives the moniker of "bipartisan" in scare quotes because five Republicans voted for it, with one Democrat voting against it. The final tally was 225-206 for a bill designed to gut right-to-work laws around the country and enable forced unionization and dues collection in the private sector. The Daily Caller provides a summary of some of the lowlights of this legislation.
The federal labor legislation that would kill my livelihood
In early February, Rep. Bobby Scott (D-Va.), with dozens of cosponsors, introduced the Protecting the Right to Organize Act (PRO Act) of 2021. Backed by labor unions, opposed by industry groups, and dubbed by Jacobin the "most ambitious labor law reform bill in generations," the PRO Act has chiefly gotten attention for its import for union organizing. But that's not all the bill does.
Congress Gives States Far More Money Than They Need, Tells Them They Can't Use It to Cut Taxes
Jared Walczak of the Tax Foundation has a fascinating blog post about one of the amendments that made it into the COVID-relief bill.
Federal "COVID" Spending Just Hit $41,870 Per Taxpayer. Did You See That Much in Benefit?
For the same $6 trillion in expenditure, the government could have given every federal taxpayer a $41,870 check.
Why Dictionary.com will no longer use 'slave' as a noun to describe people: 'It's dehumanizing'
As part of its ongoing efforts to feature language that is more inclusive and reflective of modern-day society, Dictionary.com will no longer include the word "slave" as a noun identifying a person, instead using the adjective "enslaved" or referencing the institution of slavery. The change is one of 7,600 updates the online resource has announced, which also include the addition of terms relevant to race, social justice and identity, such as "BIPOC" (Black, Indigenous and People of Color) and "Critical Race Theory."
Biden's 'Rescue Plan' Will Sic the IRS on Anyone Who Earns $600 in the Gig Economy
What does this have to do with the pandemic? Nothing.
International
Scientists detect radio blast coming from further away in space than ever before
Scientists have discovered the most distant radio blast ever known. The blast came from a quasar that is so far away that its light took 13 billion years to arrive at Earth. That means that the signals detected by scientists are coming from a time when the universe was just 780 million years old.
A 'Relic of The Early Solar System' Was Just Found on a Driveway in England
A meteorite found in the UK contains an extremely rare combination of minerals that could give scientists a glimpse into how the Solar System formed and even how life emerged on Earth.
Scotland's Hate Crime Bill Is Still a Mess
Previously, I noted the problem with Scotland's "Hate Crime and Public Order Bill," which I have argued should interest Americans if for no other reason than as a cautionary tale that illustrates why attempting to legislate thoughts and opinions is farcical and authoritarian.
China All but Ends Hong Kong Democracy With "Patriots Only" Rule
National assembly backs barring candidates for city's legislature not endorsed by Beijing
The CCP Blazes a Trail
The Red Chinese have been cracking down on freedom in Hong Kong for some time, in violation of the promises they made when Great Britain returned sovereignty to China. The CCP's latest move is intended to permanently extinguish democracy in Hong Kong.
The number of twins in the world is the highest it has ever been
More twins are being born now than ever before – mainly because of the rising use of IVF and more people starting their families later in life. The rate of twin births may now be at its peak, though, due to fertility clinics refining their techniques.
Welsh First Minister Mark Drakeford this morning refused to rule out instituting a curfew for all men in areas where there is a problem with sexual harassment.
This morning BBC Breakfast asked Mr Drakeford whether he would consider the draconian measures
Suspicions on True Origin of World's Oldest 'Impact Crater' Have Now Been Confirmed
Earth and giant meteorites go way back, but new research confirms that what had been proposed as the oldest impact crater on the planet – the 100-kilometer (62-mile) wide Maniitsoq structure – isn't actually an impact crater at all.
There's a Dutch election, dontcha know
Next week the Netherlands goes to the polls to elect yet another globalist lackey government to join all of the other globalist lackey governments that are so keen to continue with the liberal dream of the annihilation of humankind. However, I would wager that you, dear reader, were not aware that such an election was about to happen. I presume that your liberal compliant local media have been somewhat complacent in informing you of this impending political event.
Scotland's Controversial Hate Crime Bill Criminalizes Statements Made In The Privacy Of One's Home
Conservative "Party leader Douglas Ross said the pledge to repeal the legislation would see the Scottish Parliament 'overturn the dangerous threats to freedom of speech'"
Canadian father facing prison for not cooperating with teenage daughter's "transition" to male by school and "gender clinic." Is this OUR future?
Canadian government now ordering parents to accept child's decision to get sex-change procedures.
Messaging and Chat Control
The End of the Privacy of Digital Correspondence
Opinion
How Biden is betting on Buttigieg to drive a new era of racial equity
Barely a month into the job, Buttigieg has touched on improving racial equity in transportation at virtually every television interview.
Josh Hawley's Toxic Populism
Is the senator's authoritarian grandstanding the dark future of the GOP?
"Equity" Is a Mandate to Discriminate
The new buzzword tries to hide the aim of throwing out the American principle of equality under the law.
H.R. 1 Is a Partisan Assault on American Democracy
Late Wednesday night, the House passed H.R. 1, the "For the People Act." It passed by ten votes, with every Republican voting against it, as well as Mississippi Democrat Bennie Thompson, who fears that the bill will abolish majority-black districts like his in the Deep South. Thompson deserves credit for reading past the title of the bill, which its cheerleaders in the media seem not to have done.
A Dismal Look at Higher Education's Future
American higher education has been in trouble for a long time, thanks to government meddling — especially federal student aid that has flooded campuses with poorly prepared kids who are much more interested in having fun than in learning anything. In recent years, however, a new problem has arisen; namely, what Professor Jacob Howland calls "corporatist progressivism" in a City Journal essay.
When Academic Achievement Means "Acting White"
National studies consistently find disparities between black students, especially black boys, and their peers in reading, mathematics, and other core academic subjects. Still other studies show these disparities follow black males into college. That is, notwithstanding the many root issues of these gaps, black males on average are failing to get to the right answer more often than their peers. A new method of teaching threatens to supercharge this reality.
What Is a "Transgender Child"?
Axios reports that "Republicans in at least 25 states have introduced over 60 bills targeting transgender children." And, additionally, that there were 41 bills introduced in 2020, focused on "transgender children." But what is meant by a "transgender child"?
Kristi Noem, Moderate?
South Dakota Governor Kristi Noem has been under heavy fire from the Left over the last year, as a result of being America's most pro-freedom governor, while leading one of the country's most successful states. No surprise there. It is, however, a little odd to see her taking fire from the right, in the form of this piece at the American Thinker. The author looks at Noem's eight years in the House of Representatives and finds her record insufficiently conservative and perhaps insufficiently distinguished.
Dividing by Race Comes to Grade School
Students, ages 5 through 11, are urged to "check each other's words and actions" and become committed activists.
Misunderstanding the Filibuster
Senator Joe Manchin (D., W. Va.) doesn't want to abolish the filibuster, but he does want to "make it a little bit more painful." It's a recurring idea that bringing back the old-timey talking filibuster would impose some discipline on the practice, thus respecting minority rights while facilitating majority rule. But I think Jonathan Bernstein gets this right: "The truth is simple: The Senate switched from talking filibusters to the current silent version because it's better for the majority party. Bringing back talking filibusters to punish the minority gets it backward."
Why We Can't Have "an Honest Conversation about Race"
We always hear that the U.S. has to engage "a deep and honest conversation about race."
Girl admits to lying after her story led to teacher being beheaded on the street
A schoolgirl has admitted she made up a story that led to her teacher being beheaded on the street in a sickening attack that rocked Paris.
Putting Kids Back in School Shouldn't Cost as Much as the Marshall Plan
An eye-opening number from this piece by Corey DeAngelis and Christos Makridis in the Wall Street Journal: the Democratic Party Christmas tree of spending giveaways being incorrectly described as Biden's COVID-relief package is giving a mind-boggling $123 billion to public schools, supposedly for "safety measures" so they can reopen. There remains unspent $54 billion for the schools from the last "relief package," passed in December, plus there was $13 billion set aside for the schools in the initial COVID spending bill last spring. The entire Marshall Plan for rebuilding Europe cost about $12 billion in 1948, or about $139 billion today, if you adjust for inflation. How on earth are schools going to find wise ways to spend $190 billion on top of their ordinary budgets in supposed COVID-proofing? Only 5 percent of this money is going to be spent this year anyway, according to the Congressional Budget Office.
"Which Side Are You On?" and Orwell
I came across a typically incisive remark by George Orwell, in his 1945 essay "Through a Glass, Rosily." Orwell's point is that if you resolve to tell the truth, it may hurt "your side" sometimes. He wonders whether journalists quite grasp the importance of truth-telling above political allegiance. In 1945, left-wing writers thought it necessary to downplay, excuse or ignore the horrific actions of the Soviet Army as it "liberated" Eastern Europe. A writer in Vienna for the Socialist paper Tribune, for instance, incurred a lot of wrathful replies when he reported on Soviet military atrocities. Orwell refers to "a spate of angry letters, which besides calling [the reporter] a fool and a liar . . . also carried the very serious implication that he ought to have kept silent even if he knew he was speaking the truth."
The Educational Woke-ocracy
Bari Weiss's latest piece, which mainly focuses on a top-tier private school in Los Angeles, Harvard-Westlake, is generating a lot of discussion about the crazed indoctrination techniques of the school system in general. In "The Miseducation of America's Elites," published yesterday in the always-excellent City Journal, she writes about how wealthy liberal parents are having severe misgivings about the way their children are being bombarded with obviously racist ideas about the supposed perfidy attached merely to being white. "They worry," writes Weiss, "that the school's new plan to become an 'anti-racist institution'—unveiled this July, in a 20-page document—is making their kids fixate on race and attach importance to it in ways that strike them as grotesque."
The Californication of America
It's been a rough decade for organized labor. Over half the states in the Union have passed Right to Work laws in some form, which allow workers in unionized industries and shops to decline or resign membership and avoid paying dues into organizations to which they don't belong. The trend against the practices employed by organized labor culminated in the 2018 Supreme Court decision in Janus v. AFSCME, which found, on constitutional grounds, that public-sector unions could not compel non-members to finance political causes they do not support. Private-sector unionization has been in decline since 1983, but it hit rock bottom in 2019 when just over 6 percent of the workforce belonged to a union. The public-sector unions AFSCME and SEIU have seen their agency-fee payers decline by 98 and 94 percent, respectively, despite stable membership.
Trump's Shakedown of the GOP
The establishmentarian GOP is heading for the exits. Ahead of what should be a strong midterm election cycle for the party out of power, incumbent Republican senators are retiring in conspicuous numbers. On Monday, Missouri Sen. Roy Blunt announced that he will not seek another term in office next year. His statement follows retirements from his Republican colleagues in places like Ohio, Pennsylvania, North Carolina, and Alabama—none of whom owe their careers or allegiances to the Republican Party's ascendent populist wing.
The Warped Vision of "Anti-Racism"
It's perfect for affluent whites who want to be heroes of a story about justice
Looking ahead to 2024
Just for fun, I assume, the folks at FiveThirtyEight decided to hold a "Way-Too-Early 2024 Republican Presidential Primary Draft." The format was that of a fantasy football or baseball draft, with five members taking turns selecting potential Republican candidates for president in 2024.
Spare Me, So-Called Senate Democratic "Centrists"
I guess it's nice to see self-identified "centrist" senators such as Senator Jon Tester of Montana and independent senator Angus King of Maine murmuring their worries about excessive borrowing and spending as the Biden administration gets to work.
Axe federal support for the bullet train
The California High Speed Rail project was pitched to Californians more than a decade ago as a much-needed, innovative infrastructure investment linking Northern and Southern California.
Elite Spaces, Elite Absurdity
As a general proposition, this blog's focus endeavors to avoid "hot button" social issues in order to center its discussions on elections and matters of policy. However, a number of recent incidents in the realm of "wokeism" merit discussion on this site, and this blogger desires to address them.
How Asian Success Challenges the Woke Racial Narrative
Kenny Xu & Kangmin Lee | CPAC 2021
New Yorkers Must Be Punished: A Modest Proposal
Luke Winkie is out for vengeance. A New Yorker who has remained in New York City over the entirety of the past year, he writes in the New York Times concerning those city residents who fled during the pandemic and are now gradually returning that "we cannot let these transplants off so easy." Their "indiscretion" of not remaining loyal to the city during its coronavirus woes "shall not stand."
The International Olympic Committee's Brazen Bargain with Beijing
In the face of the growing criticism of the decision to host the 2022 Winter Olympics in Beijing, the International Olympic Committee is digging in: This afternoon, IOC president Thomas Bach announced an agreement with China to provide COVID vaccines for any competitor in the upcoming games in Tokyo (now slated to take place this summer) and Beijing who needs them.
The COVID-Relief Bill and the Democratic Party's Decadence
We hear a lot these days about how the Republican Party has no ideas, is obsessed with the past, etc. But today, with President Biden's signing of the $1.9 trillion COVID-relief package Democrats favored, it is the Democratic Party that embodies these tendencies. Specifically, it embodies the decadence that Ross Douthat, invoking Jacques Barzun, made the subject of his most recent book.
How Critical Race Training is Harming K-12
"What is going on in education right now is not normal. It's 'anti-education'."
NO DISNEY MAGIC HERE, JUST HYPOCRISY
"The Mouse House Has Become A Cathedral Of Smiling Hate"
Kids Don't Need Protecting from Pepé Le Pew
It's hard to keep up with all the targets of cancel culture, whether they be ordinary citizens, historical figures, or fictional characters. One of the latest under fire is Pepé Le Pew, the very much not-beloved animated French skunk of the classic 1950s Warner Brothers cartoons. New York Times columnist Charles Blow charges that Pepé "normalized rape culture." After appearing in the bizarre 1996 Michael Jordan/Bugs Bunny film Space Jam, Pepé has been cut from the inexplicable LeBron James sequel, due out this summer.
GOP for Unions: What's Next?
Lots of the talk about the Republican Party becoming a "multi-ethnic workers' party" has been a little premature, even if I've been hoping for it all my life. The great populist GOP president passed a corporate tax cut that wasn't even popular when it passed. Everyone can recognize that affluent and educated voters are moving en masse into the Democratic Party, and some downwardly mobile people are trickling in to the GOP. But what does it mean? All this talk of workers has been met with taunts from liberals in the media: "Fine, but when will the GOP ever take the side of workers against an owner?"
Enjoy Playing Morality Police, Amazon
The Wall Street Journal has the scoop: Amazon will no longer "sell books that frame transgender and other sexual identities as mental illnesses."
Democrats and the War on "Whiteness"
Berea College in Kentucky has scheduled an event about "Trumpism and white citizenship as forms of white terrorism enacted against the majority of people living within the borders of the U.S. and beyond." When this event drew national attention, the college defended the event as a "dialogue . . . essential to understanding racism and moving toward an anti-racist society." As I explained last fall ("Are Americans Tired of Being Called 'Racist' Yet?"), this crusade against whiteness is driven primarily by politics — it's about electing Democrats, pure and simple.
When Our Dictionaries Gave Up The Ghost
Being something of a logophile, I subscribe to mailing lists from several dictionaries and even follow them on social media. (Yes, yes… make your nerd jokes now.) While these habits are often useful for learning new words, this also provides the opportunity to keep tabs on some of the alarming trends that have been showing up in terms of how the English language is evolving in the modern era. Another example of the decline of our language popped up on Twitter yesterday from Dictionary.com. Rather than dragging this out, let's just let them speak for themselves.
"[I]t would appear that 'racist' means 'anything that a black person doesn't like for some reason,' and we are to bow down and accept this…"
"… as post-Enlightenment, morally binding truth because black people have a hideous history. That is not a real discussion. It renders black people something less than human, in feigning that we are beyond serious critique. We are lying to one another and nervously hoping nobody will blow the whistle on what we are told to pretend is about 'social justice.' But lowering standards is not 'social justice,' nor is pretending that the standards have no value and calling for their elimination
Most American Schools Are Damaging Your Child
Children are being challenged about their sexual identity – and parents can't say they weren't warned.
Republicans Aren't 'Neanderthals' But Too Often We Are Woefully Bad Communicators
Joe Biden recently criticized two Republican governors in Texas and Mississippi for their decisions to lift mask mandates in their respective states, accusing them of "neanderthal thinking." Conservatives understandably responded with outrage.
Is Meghan Markle already preparing a bid to be America's first woman President?
Duchess of Sussex will 'use furore over Oprah interview to launch political career as she networks among Democrats', claims senior Labour figure with strong links to Washington